a funny style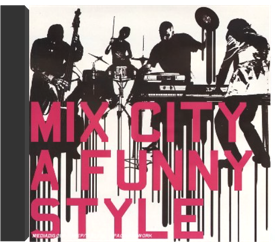 Aleph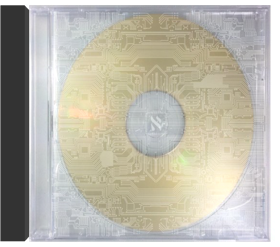 Antics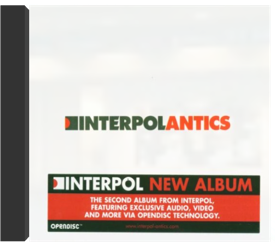 Antony & The Johnsons
ANTONY & THE JOHNSONS
ARCTIC MONKEYS-AM -DIGI-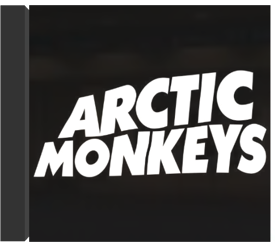 Armchair Apocrypha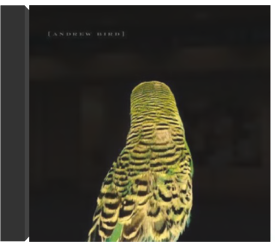 ARMCHAIR APOCRYPHA
L Aurore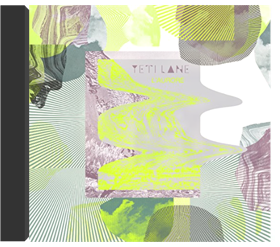 Baboon Moon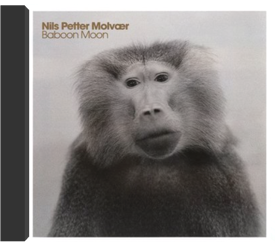 Before the Poison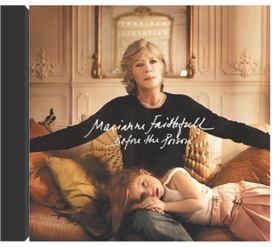 BEFORE THE POISON
Boo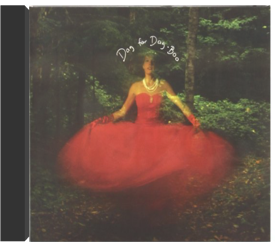 Creatures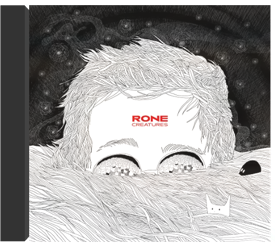 Demon Days
GORILLAZ Demon Days (2005 Taiwanese issue 15-track CD album including the single Feel Good Inc and featuring collaborations with Shaun Ryder Dennis Hopper Roots Manuva Neneh Cherry and Martina Topley Bird presented in unique card picture slipcase complete with extensive booklet plus superb fold-out poster)
Dreams
Fear Is On Our Side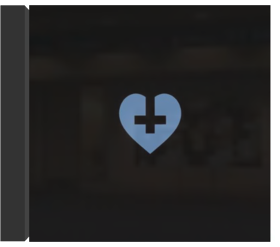 Flying Lessons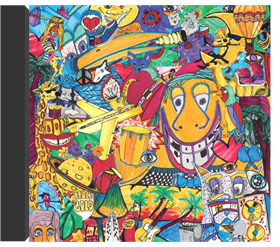 Fusion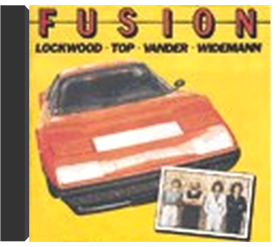 Gorecki : Symphonie n° 3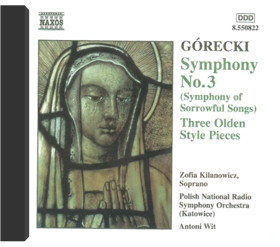 SYMPHONIE N°3
Greatest Hits Vol. 2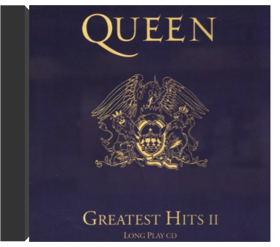 QUEEN Greatest Hits II (1991 UK 17-track compilation CD album including Radio Ga Ga Under Pressure The Show Must Go On and many more picture sleeve with release details for all of the tracks!)
Hurry Up, We'Re Dreaming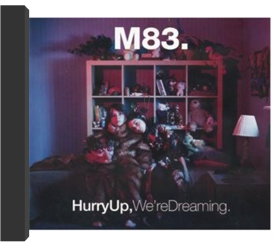 1 - Intro
2 - Midnight city
3 - Reunion
4 - Where the boats go
5 - Wait
6 - Raconte-moi une histoire
7 - Train to pluton
8 - Claudia lewis
9 - This bright flash
10 - When will you come home?
11 - Soon, my friend
1 - My tears are becoming a sea
2 - New map
3 - Ok pal
4 - Another wave from you
5 - Splendor
6 - Year one, one ufo
7 - Fountains
8 - Steve mcqueen
9 - Echoes of mine
10 - Klaus i love you
11 - Outro
Istiklaliya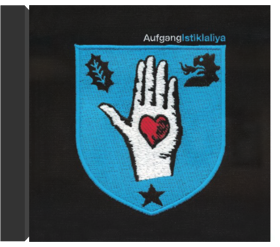 Junior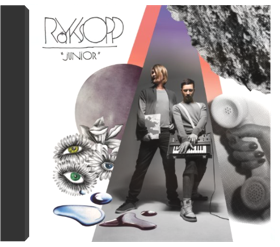 Kitsuné Parisien 3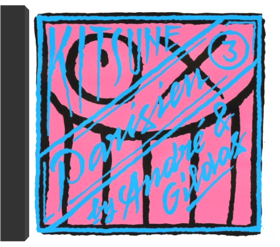 1 - Toys - noise
2 - Pyramid - wolf
3 - Cinema - uv
4 - You - color
5 - Dombrance - donna
6 - Le crayon - cosma
7 - Logo - give mo luv feat elbee bad boston bun remix
8 - Joris delacroix - air france
9 - Monsieur monsieur - arym
10 - Beataucue - teion
11 - Synapson - phenomena
12 - Fauve - kané
13 - Saint michel - don't bother
Life Is Elsewhere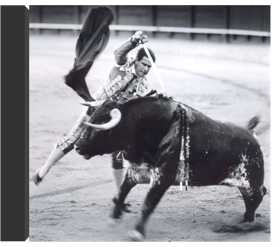 Meds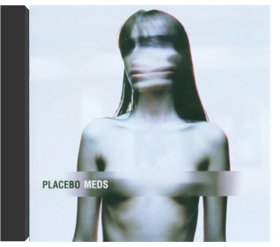 Le retour du groupe rock anglais le plus plébiscité de France. Après le carton de Sleeping with Ghosts et ses plus de 800 000 albums vendus, Placebo revient avec Meds, cinquième album imparable d'un groupe devenu indispensable ! Après une parenthèse électro, le groupe revient au rock pur de ses premières amours Inclus un Duo avec Michael Stipe de REM et VV la chanteuse de The Kills.
Music Maelström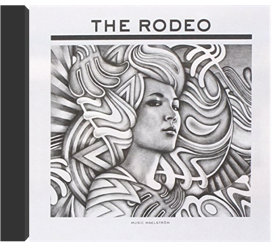 MUSIC MAELSTROM
Nice And Nicely Done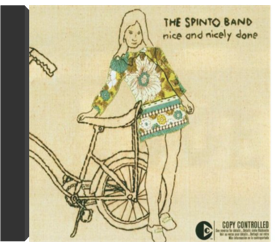 The Only She Chapters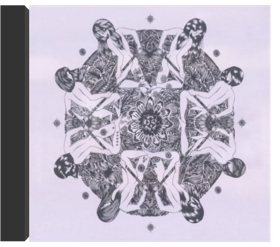 THE ONLY SHE CHAPTERS
Opium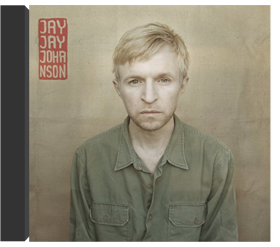 Other People'S Problems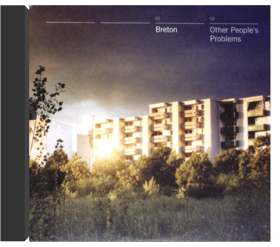 1 - pacemaker
2 - electrician
3 - edward the confessor
4 - 2 years
5 - wood and plastic
6 - governing correctly
7 - interference
8 - ghost note
9 - oxides
10 - jostle
11 - the commission
Palo Santo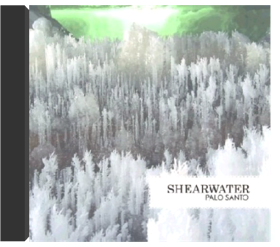 Renaissance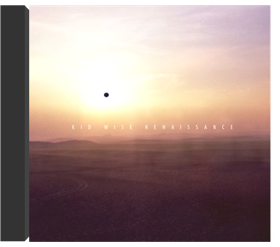 Shakerism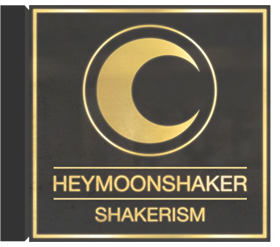 Silence Is Wild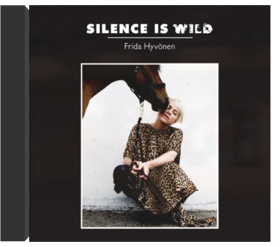 Sortir Ce Soir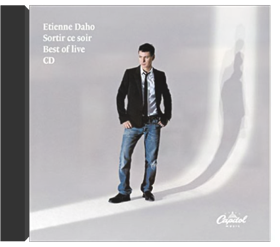 Takk...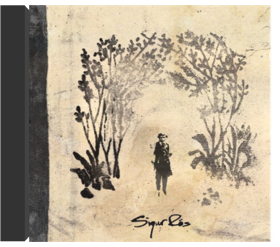 SIGUR ROS Takk (2005 UK 11-track CD album [written performed by the band & co-produced with Ken Thomas] justifying every amazing claim ever laid at this exceptional bands door embossed hard-back book style picture sleeve)
The Mysterious Production Of Eggs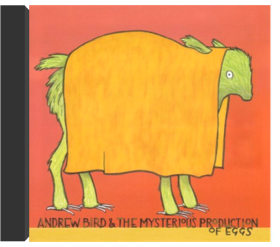 THE MYSTERIOUS PRODUCTION OF EGGS
Tohu Bonus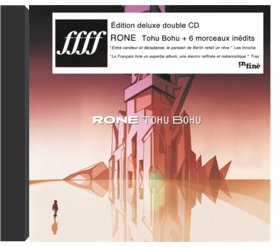 2CD Limited Edition Original Album Plus Bonus Disc
Tweet Tweet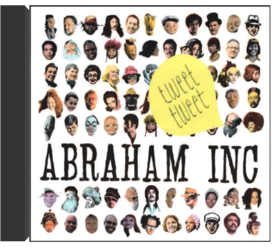 Under The New Morning Sun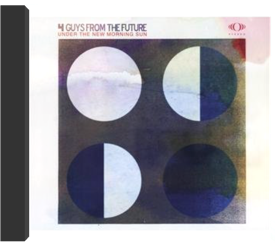 UNDER THE NEW MORNING SUN
Valtari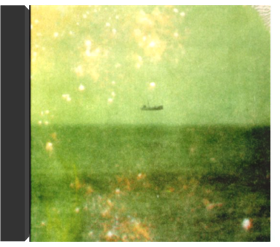 We Are The Night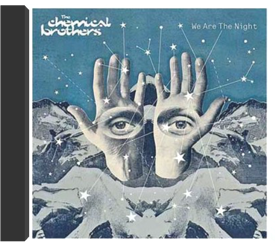 WE ARE THE NIGHT
With Us Until You'Re Dead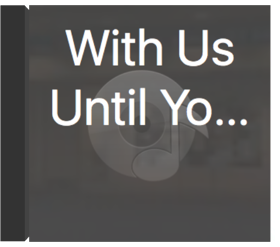 Your place and time will be mine
As Heard On Radio Soulwax Vol. 2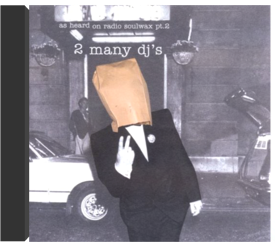 2 Many DJ's
PART TWO : Groundbreaking 2002 mash-up features The Stooges ; Peaches ; 10CC ; Vitalic ; New Order ; Salt N' Pepa ; Breeders ; Basement Jaxx ; Nena ; Skee-Lo and many more!
Abba Gold Greatest Hits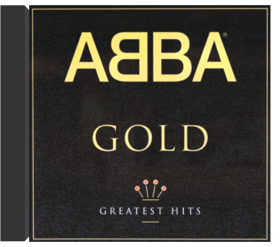 Abba
ABBA Gold (1999 UK limited edition 19-track digitally remastered CD album released to celebrate the 25th Anniversary of Abba winning the Eurovision Song Contest includes all their classic hit singles such as Dancing Queen Take A Chance On Me Mamma Mia Super Trouper The Winner Takes It All Voulez Vous Thank You For The Music Waterloo and many more. Housed in the original custom-stickered jewel case which gold-inscribed with their signatures!)
Aventine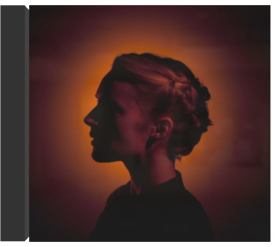 Agnes Obel
Le Voyage Dans La Lune - Édition Limitée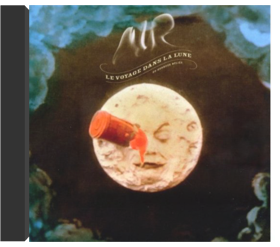 Air
LE VOYAGE DANS LA LUNE - ÉDITION LIMITÉE (CD + DVD)
Love 2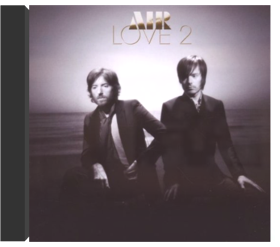 Air
Pocket Symphony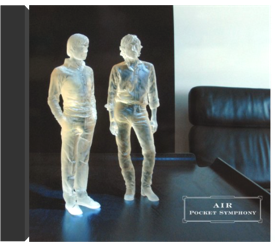 Air
MOON SAFARI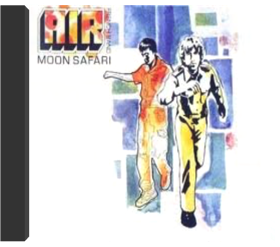 AIR
10 000 Hz Legend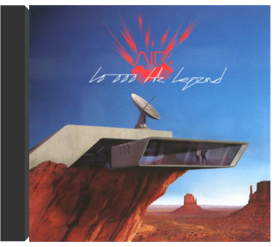 Air (French Band)
AIR 10 000 Hz Legend (2001 European 11-track CD album from French chill out duo featuring the single Radio #1 and following on from their Moon Safari debut & The Virgin Suicides soundtrack albums picture sleeve CDV2945)
Premiers symptomes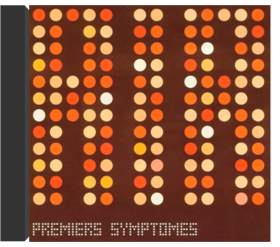 Air (French Band)
AIR Premiers Symptomes (1999 French 7-track CD album originally released in 1997 compiling the French duos single releases from 1995-97 includes 2 bonus recordings: Californie and Brakes On [a remix of Alex Gophers Gordini Mix] sealed picture sleeve)
Talkie Walkie - Edition limitée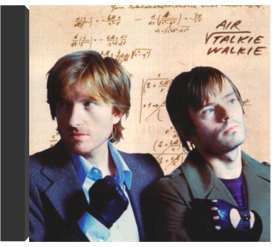 Air (French Band)
AIR Talkie Walkie (2004 UK limited edition 2-disc [CD/DVD] set comprising of the 10-track CD album featuring the singles Cherry Blossom Girl Surfing On A Rocket & Alpha Beta Gaga; plus a Bonus Region 0 PAL DVD featuring a beautifulfilm shot during Airs 2002 festival dates with 5 live performances backstage and tour bus footage!)
The Virgin Suicides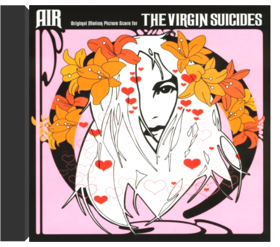 Air (French Band)
COOL SOUNDTRACK TO THE MOVIE Original motion picture score produced composed and performed by air
Pulp Fiction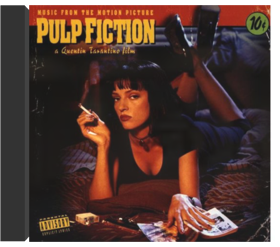 Al Green, Chuck Berry, Dick Dale & His Del-Tones, Dusty Springfield, John Travolta, Kool & the Gang, Maria Mckee, Multi-Artistes, Ricky Nelson, Samuel l. Jackson, Urge Overkill, the Centurians, the Lively Ones, the Revels, the Statler Brothers, the Tornados
Brand new - ships from ireland
Bleu Pétrole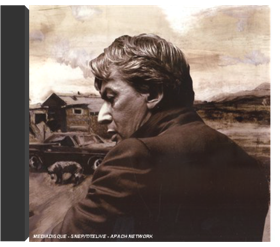 Alain Bashung
BLEU PÉTROLE
Fantaisie militaire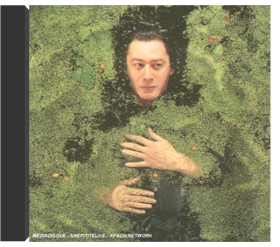 Alain Bashung
FANTAISIE MILITAIRE
L'Imprudence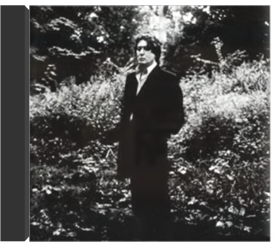 Alain Bashung
"Noir" est le mot qui vient immédiatement aux lèvres quand il s'agit de qualifier L'Imprudence, disque profondément envoûtant et qui a peu d'équivalents du côté de la chanson française. Un cadre où, d'évidence, l'art de Bashung est trop à l'étroit, ce dont témoigne la diversité des horizons dont proviennent les musiciens qu'il a conviés pour l'épauler dans sa tâche. Comme, par exemple, le fidèle guitariste Marc Ribot, pilier de la scène downtown new-yorkaise et ami de Bashung depuis Chatterton, qui vrille l'ensemble de son jeu foncièrement atypique, ou son compatriote Arto Lindsay également présent. Les autres ne sont d'ailleurs pas moins remarquables. La rythmique, puissamment sensuelle bien que complexe, est assurée par Simon Edwards, ex-bassiste de Talk Talk, et Martyn Barker, ex-batteur de Shriekback. Les accords magiques de piano sont le fait de Steve Nieve (repéré chez Elvis Costello), et certaines percussions métalliques, jouées par le jazzman Mino Cinelu. L'album doit toutefois l'essentiel de son opulence urbaine, paradoxalement à la fois plombée et aérienne (à l'image des précédents Novice et Fantaisie militaire), à la production signée par Jean Lamoot, véritable metteur en scène/metteur en sons, épaulé par quelques jeunes trublions férus d'electro, dont Ludovic Bourse (un proche de Zend Avensta, par ailleurs présent) et Mobile In Motion. Jean Fauque, mais aussi Miossec, pour un seul titre qui clôt le disque en beauté ("Faisons envie"), ont écrit de précieuses paroles. Beaucoup des trouvailles lexicales renvoient à des ambiances musicales en forme de cinéma pour les oreilles – notamment lorsque résonne un harmonica à la Morricone. Bashung plane sur l'ensemble, impérial, avec son fameux talk over qui évoque Gainsbourg. À un tel niveau d'intensité, par chez nous, il n'y a guère d'ailleurs que ce dernier et Christophe. Chez les Anglo-Saxons, on citera le Wyatt de Rock Bottom, sacrée référence, pour certaine fêlure un brin macabre qui n'exclut pas l'humour. Ou, mieux encore, Mark Hollis de Talk Talk. En somme : un vertigineux opus. Certainement pas le plus accessible de Bashung ; mais de loin le plus enivrant. De ceux auxquels l'on revient sans cesse, sans se faire prier. —Philippe Robert
Albin de la Simone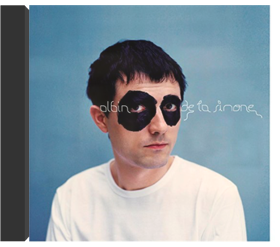 Albin de la Simone
Bungalow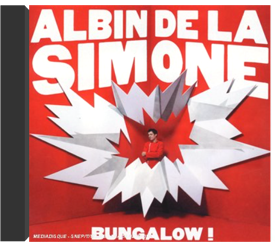 Albin de la Simone
White Noise
Alpinestars
Paradoxalement, le second opus d'Alpinestars intitulé White Noise sonne plus années 80 que le précédent, avec ses claviers estampillés vintage. Aussi faut-il peut-être voir dans le titre un hommage indirect à l'iconoclaste pionnier de l'électronique David Vorhaus dont le projet portait le même nom ? Sous-jacentes, les influences rock sont toujours présentes, qui tirent l'ensemble vers une espèce de fusion entre différents groupes mus par des préoccupations voisines : de Depeche Mode à New Order en passant par The Chemical Brothers. D'ailleurs, Brian Molko de Placebo est là – Alpinestars avait déjà lifté son "Taste In Men". L'electro, le funk et la pop mixés à la sauce Alpinestars accrochent de bout en bout, faisant même le lien entre deux générations antinomiques. —Hervé Comte
An Awesome Wave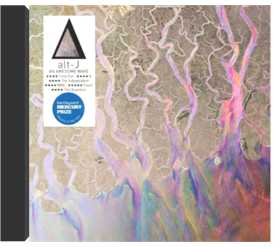 Alt-J
This Is All Yours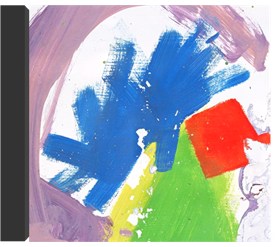 Alt-J
Helium Sunset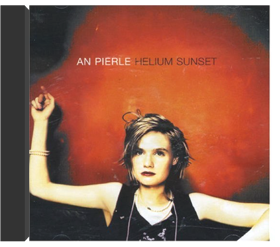 An Pierle
Pour la jeune comédienne belge, An Miel Mia Pierlé, l'histoire débute en 1998 avec sa participation à l'album We Need New Animals de Die Anarchistische Abendunterhaltung autrement dit DAAU. Dans la foulée, An Pierlé rencontre Karel De Bakker, l'ingénieur du son de Zita Swoon et enregistre, seule avec un piano, quelques Mud Stories minimalistes et intimistes. Depuis, signée par le label anglais Artfull/Fullfil, siège de Futur Sound Of London, The Devils, Marc Almond, mais aussi de Gary Numan (qui la félicita pour sa version de "Are Friends Electric?" sur la compilation Random), elle a étoffé sa pop ligne claire de guitare, violoncelle et basse. Son deuxième album Helium Sunset, du trip-hop qualifié de "low score" par les intéressés – dont Thomas Van Cottom, ex Venus – privilégie les ballades aux arrangements complexes. Mais les ombres de PJ Harvey "Sing Song Sally", de Nick Cave "Medusa" ou même de Neil Young "Once Again" n'évitent pas à An Pierlé, pianiste maltraitant son clavier, les comparaisons inévitables avec Tori Amos. —Sabrina Silamo
White Velvet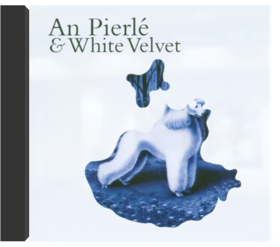 An Pierlé, Koen Gisen
Noise in Sepher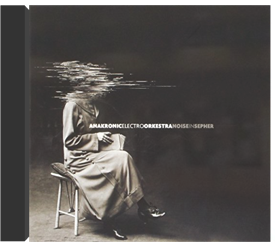 Anakronic Electro Orkestra
Are You Serious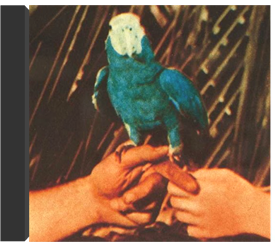 Andrew Bird
2016 album from US singer-songwriter & multi-instrumentalist. Includes 'Left Handed Kisses' featuring Fiona Apple.
Weather Systems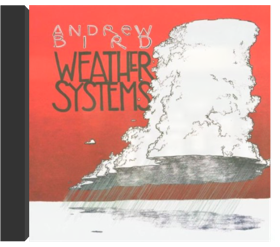 Andrew Bird
Burn Your Fire for No Witness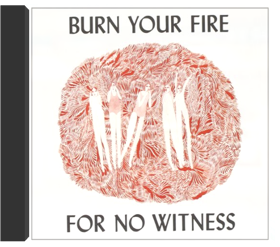 Angel Olsen
Deep 2014 album! Spectral country-rock 'n' rumbling grunge-folk outta St Louis, for fans of Loretta Lynn and Neko Case. Produced by John Congleton (Okkervil River and The Black Angels).
Down The Way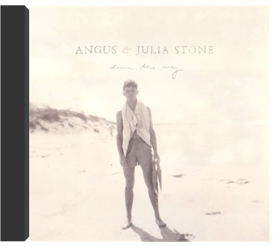 Angus & Julia Stone
DOWN THE WAY
Release Yourself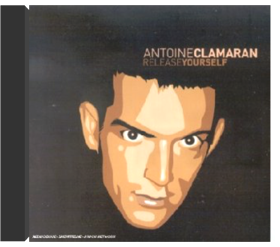 Antoine Clamaran
Comme Un Manouche Sans Guitare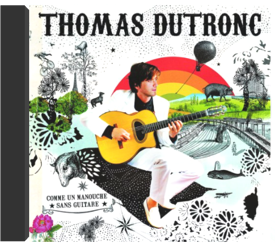 Antoine Tatich, Thomas Dutronc
Another World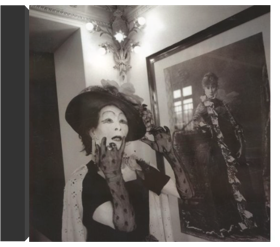 Antony & the Johnson
ANOTHER WORLD
Swanlights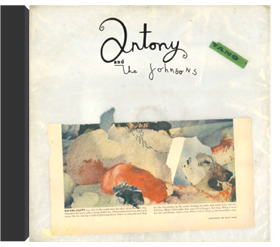 Antony & the Johnson
The Crying Light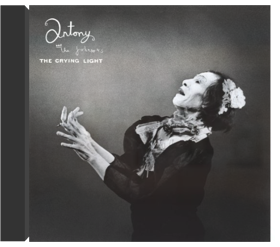 Antony & the Johnsons
THE CRYING LIGHT
I Am A Bird Now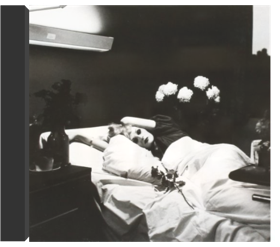 Antony & the Johnsons
Mercury Music Prize Winning Album Antony & The Johnsons' award winning album from 2005, with guest vocals from Boy George and Lou Reed, amongst others
Turning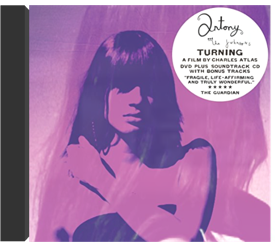 Antony & the Johnsons
Home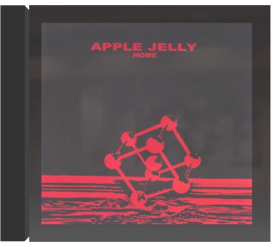 Apple Jelly
Funeral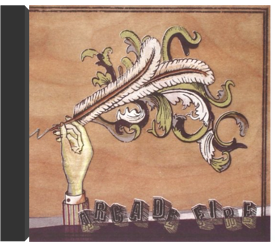 Arcade Fire
ARCADE FIRE Funeral (2005 UK 10-track CD album - the seminal debut album from Montreal-based collective includes the classic hits Laika Power Cut Wake Up and Rebellion [Lies]. Housed in a silver-embossed gatefold picture sleeve with fold-out lyric insert)
Neon Bible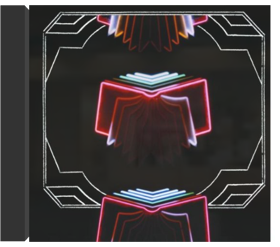 Arcade Fire
Reflektor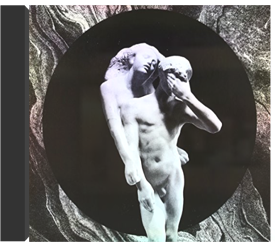 Arcade Fire
The Suburbs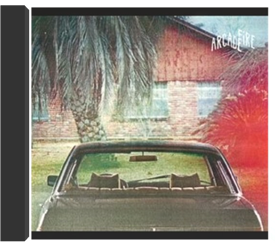 Arcade Fire
STANDARD EDITION : Grammy Award-winning 2010 album from the Montreal marvels! Includes "Ready To Start" and "Month Of May".
Archive Unplugged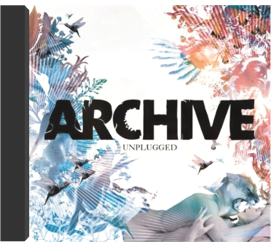 Archive
ARCHIVE UNPLUGGED
Axiom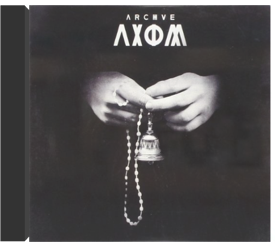 Archive
Controlling Crowds - Edition limitée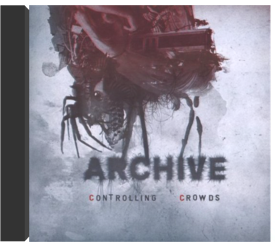 Archive
CONTROLLING CROWDS - EDITION LIMITÉE
Controlling Crowds / The Complete Edition Parts I-Iv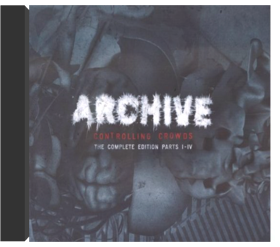 Archive
CONTROLLING CROWDS / THE COMPLETE EDITION PARTS I-IV
Lights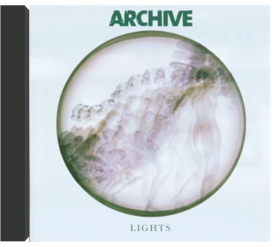 Archive
Live at Zenith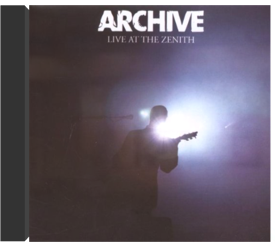 Archive
LIVE AT THE ZENITH
Londinium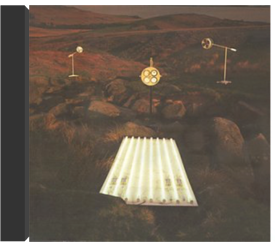 Archive
ARCHIVE Londinium (1996 UK 13-track CD album including Headspace Remix Of Ubiquitious Wife booklet picture sleeve with the original custom title sticker on the jewel case ARKCD1001)
Noise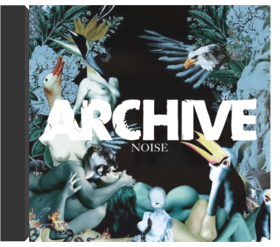 Archive
Noise - Edition limitée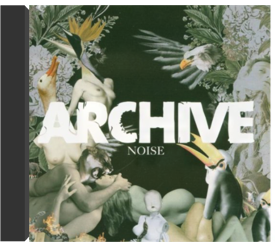 Archive
Juste après avoir volé la vedette à Radiohead pour réaliser la B.O du film Michel Vaillant (sans commentaire cinématographique), Archive a pondu dans la foulée son quatrième album, tout aussi inspiré par le velours côtelé des années psychédéliques. Conséquence directe de son travail symphonique aux côtés de l'orchestre de l'Opéra de Paris lors de l'enregistrement de la B.O du film de Couvelaire, le trio récidive en conviant sur ce quatrième album un vaste ensemble de cordes mené par Graham Preskett (déjà repéré sur les B.O de Rain Man et Thelma & Louise). Le moins que l'on puisse dire à l'écoute de Noise, c'est qu'Archive a rattrapé le temps perdu à tâtonner et à chercher son identité musicale (trip-hop ou trip rock ?). Désormais pugnaces et confiants, nos trois Britanniques poursuivent vaillamment leur ascension vers les contrées floydiennes et néanmoins pêchues qui ont fait leur succès. Rien de bruitiste là-dedans. Noise affirme juste haut et fort que le pouvoir des basses belliqueuses, des guitares discursives et d'un songwriting imparable fait plus de tapage dans les esprits qu'une boucle de trip-hop bloquée sur repeat à l'infini. Qui oserait encore leur répliquer que le rock est mort ? —Stéphanie Lopez
Restriction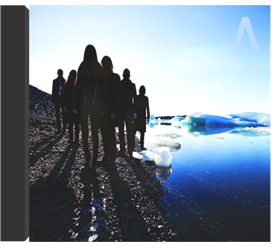 Archive
CD neuf sous emballage d'origine, jamais ouvert ! Envoi rapide et soigné !
Take My Head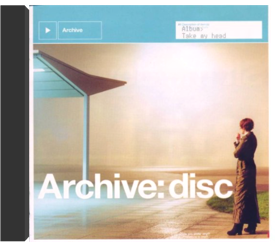 Archive
TAKE MY HEAD
You All Look The Same To Me - Digipack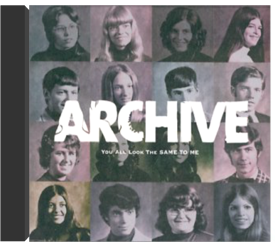 Archive
Décidément, il s'avère plus que difficile de suivre la carrière musicale d'Archive pour qui s'y intéresse. Ce troisième album, qui fait suite au trip-hop de Londinium et à la pop de Take My Head, brouille plus encore les cartes. La chanteuse partie, Darius Keeler et Danny Griffiths ont les coudées franches pour ajuster le tir comme ils le souhaitent, et commencent par la remplacer par Craig Walker, ex-Power Of Dreams. L'impression générale que distille You All Look The Same To Me est que le duo a beaucoup écouté Radiohead – Kid A et Amnesiac plus précisément – comme ses vieux disques psyché-babas des années 70 – Pink Floyd en tête. Au point que le présent opus évoque le meilleur de certaine pop épique, mais teintée d'ambiances électroniques cotonneuses enivrantes. Subtil, ce disque se montre sur la longueur quasiment à la hauteur de "Again" qui en constitue le point d'orgue : lyrique et planant. —Hervé Comte
Pom Pom
Ariel Pink
New 2014 album! Fever-dream psych-pop 'n' bugged-out soft-rock from LA's pied piper. Includes "Put Your Number In My Phone".
Arno Charles Ernest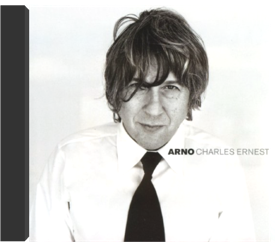 Arno
ARNO CHARLES ERNEST
L'Essentiel - Arno - Copy control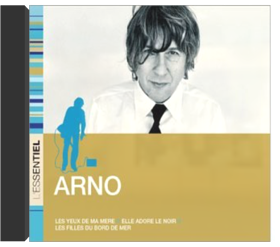 Arno
French bazaar - Edition limitée - Copy control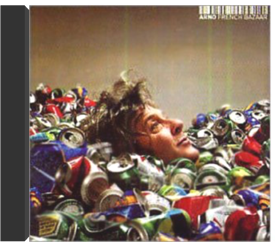 Arno
C'est un des meilleurs disques du grand Belge. Car toutes ses influences égrenées au fil de sa carrière sont rassemblées, offrant un ensemble varié, constamment convaincant. Toujours aussi éraillée, voire déchirante par endroits, sa voix continue d'évoquer Tom Waits. Mais, au-delà de cette analogie facile, constatons l'aisance d'Arno à slalomer d'un registre à l'autre, de la goualante au blues en passant par le quasi-punk à la TC Matic, groupe qui l'a révélé avec le classique "Putain, putain". Poétique et singulier, l'univers qu'il échafaude là s'autorise même une virée en territoire classique (en matière de chanson), histoire d'indiquer une filiation supplémentaire possible : du côté de chez Serge Reggiani. —Hervé Comte
La Vie De Château - CD + DVD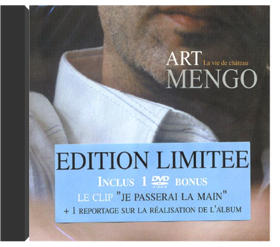 Art Mengo
La Vie de château - Digipack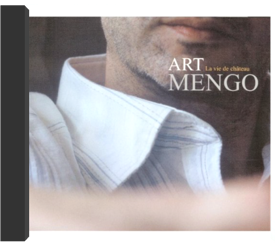 Art Mengo
Cinq ans ont passé entre La Vie de château et le précédent album d'Art Mengo, temps que le chanteur a mis à profit pour collaborer avec quelques confrères dont Johnny Halliday et Florent Pagny. Cependant, presque dans la foulée de cet opus, c'est avec Enrico Macias que le travail aura été le plus fructueux, comme en témoigne Les Oranges amères. Sous son nom, Art Mengo reste fidèle à ses préoccupations musicales et ses thèmes de prédilection. Quasiment seul à bord à assurer des arrangements dont l'amateur connaît la délicatesse, le Toulousain a été contraint de remplacer son parolier habituel (Guirao qui œuvre désormais pour Pascal Obispo) par Marc Estève, Philippe Illouz et Marie Nimier qui l'aident à confectionner un disque léger au charme envoûtant. —Hervé Comte
Working Out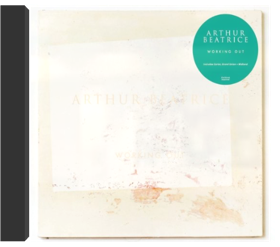 Arthur Beatrice
Electro Jazz Session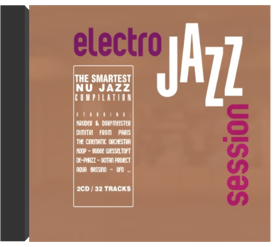 Artistes Divers
Depuis Herbie Hancock, l'acid-jazz, l'easy-listening et les premiers essais de producteurs de techno éclairés, de nombreux dérivés du jazz ont vu le jour, avec, pour chaque tendance, des pionniers, des artistes phares, mais aussi toute une scène, de plus en plus prolifique, composant, arrangeant et répétant dans l'ombre, ponctuellement arrosée de coups de projecteurs providentiels. Deux principales écoles départagent la provenance de ces différents artistes. Il y a d'abord les puristes, jazzophiles invétérés (voire musiciens de longue date) ayant décidé de vivre avec leur temps, via les technologies actuelles, en choisissant l'expérimentation plus ou moins poussée. Et puis il y a ceux qui, baignant dans l'électronique, aux sonorités plutôt froides et/ou synthétiques, ont souhaité intégrer un peu de chaleur et de mélodie à des compositions orphelines de touches organiques. Apportant alors une alternative au "tout dancefloor" ou "tout expérimental", ce mariage a plu, ce qui semble pour le moins légitime… Et, évidemment, comme autour de chaque réussite et de tout succès, ce mouvement s'est accompagné de sa vague d'opportunistes…
C'est sans tenir compte de ces distinctions que ces titres ont été rassemblés ici (les deux écoles précitées étant de plus en plus difficiles à différencier), du plus aseptisé au plus chaleureux, du plus calme au plus swingant, de la vraie musique d'ascenseur au groove le plus exotique, répartis sur deux CD : un premier volume "d'ambiance" et un second plus rythmé, aux initiatives plus téméraires et souvent plus consistantes. Outre le fait de présenter plusieurs morceaux jamais compilés, le principal intérêt de ce recueil réside dans la présence de véritables perles rares signées par certaines des plus prestigieuses et inventives pointures de cette nouvelle famille, l'electro-jazz, descendant des métissages modernes : citons parmi ces pointures K&D et leur classique drum&bass "Black-baby", Bugge Wesselfoft, Dimitri from Paris et son cultissime "Dim's Jazz" (véritable bombe jazzy-house), Truby Trio, Koop, Cinematic Orchestra ou encore Zero Db. —Luc Demont
Reservoir Dogs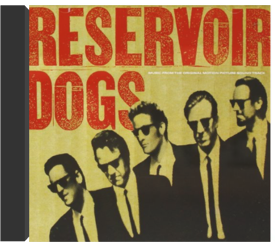 Artistes Divers
1 - And now little green bag dialogue
2 - Little Green Bag
3 - Rock flock of five dialogue
4 - Hooked On A Feeling
5 - Bohemiath dialogue
6 - I Gotcha
7 - Magic Carpet Ride
8 - Madonna speech dialogue
9 - Fool For Love
10 - Super sounds dialogue
11 - Stuck In The Middle With You
12 - Harvest Moon
13 - Let's get a taco dialogue
14 - Keep on truckin' dialogue
15 - Coconut
16 - Home of rock dialogue
Trainspotting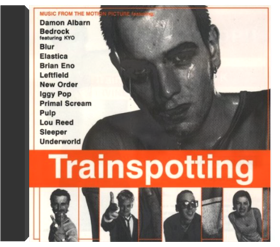 Artistes Divers
CD W;Iggy Pop, Blur, B.Eno, Sleeper, Lou Reed, Pulp, Elast
Avec Léo ! - Edition limitée digipack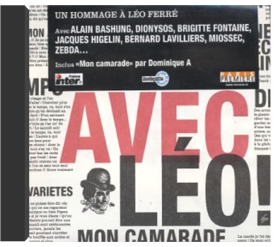 Artistes Divers, Noir Desir, Eiffel, Brigitte Fontaine, Zebda, Les Hurleurs, Alain Bashung, Miossec, Dominique A
Gold Shadow - CD Digipack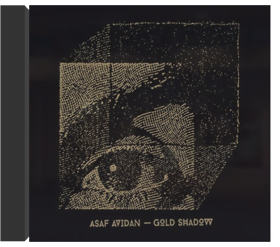 Asaf Avidan
Amok - Edition Deluxe Limitée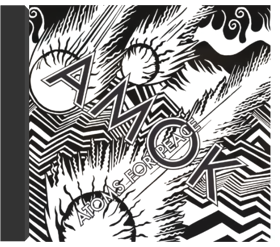 Atoms for Peace
File : RADIOHEAD. * DELUXE EDITION * : In a 12-panel foil wallet ... strictly limited! Debut 2013 album from the team-up between Thom Yorke (Radiohead) and Flea (Red Hot Chili Peppers), with super-producers Nigel Godrich and Joey Waronker.
Feel It Break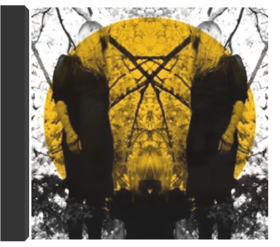 Austra
Olympia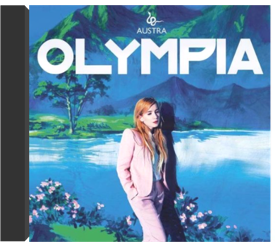 Austra
At Best Cuckold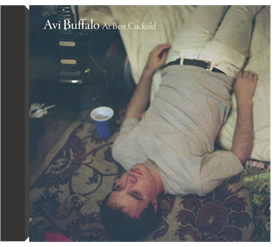 Avi Buffalo
Warm 2014 album ... their first in 4 years! Dizzying psych-pop 'n' jangly rock from the Long Beach crew, for fans of Mac DeMarco and Seals & Crofts. Includes "Memories Of You" and "So What".
Different Pulses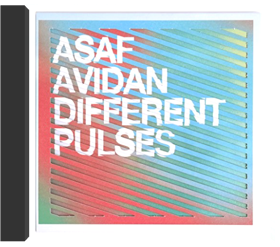 Avidan Asaf
Members only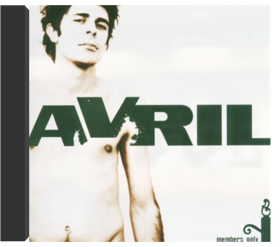 Avril
CD F Communications, F198CD 10 Track
That Horse Must Be Starving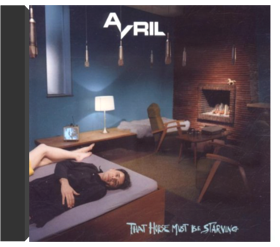 Avril
Ya Balad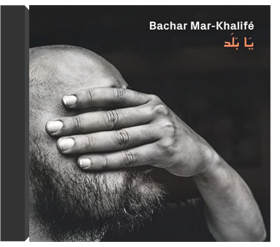 Bachar Mar Khalife
For All I Care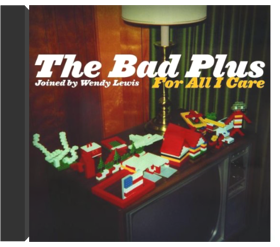 The Bad Plus
FOR ALL I CARE
Prog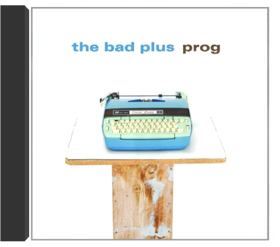 The Bad Plus
Suspicious Activity?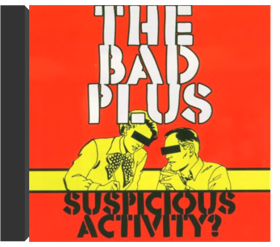 The Bad Plus
These Are The Vistas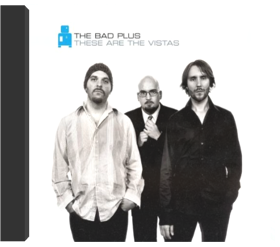 The Bad Plus
On parle beaucoup de The Bad Plus aux États-Unis, un trio piano, basse, batterie, stupéfiant, paraît-il, en concert. Les jeunes amateurs de jazz apprécieront l'énergie des protagonistes de ce disque, le deuxième qu'ils enregistrent. Une batterie au son énorme, une basse puissante, souple et mobile nous offrent un large éventail de rythmes. Reid Anderson et Dave King ne se contentent pas d'accompagner le piano de Reid Anderson. Ils participent collectivement à la création de la musique, composent des thèmes dans lesquels l'influence du rock est clairement manifeste. Branchés "pop culture", ce sont eux qui proposent des morceaux de Blondie et de Nirvana à leur pianiste. Formidable technicien, ce dernier les retourne en tous sens, en démonte les structures pour mieux les reconstruire. The Bad Plus affiche ainsi sa volonté de se démarquer des autres groupes. Il y parvient mais joue trop la carte de la mode pour posséder une réelle profondeur musicale. —Pierre de Chocqueuse
Master of the World + Goliath and the Barbarians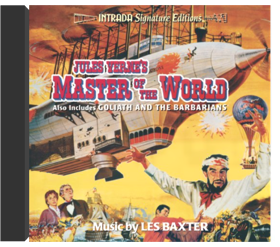 Les Baxter
Bloom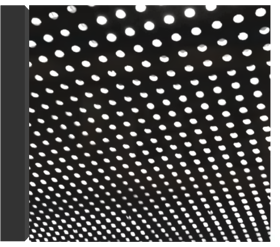 Beach House
Guero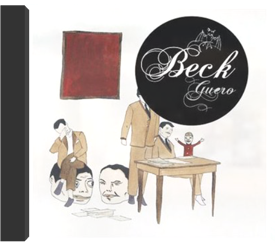 Beck
The Information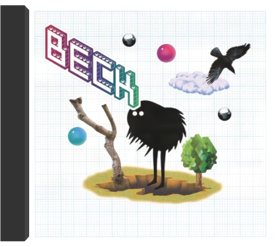 Beck
Midnite Vultures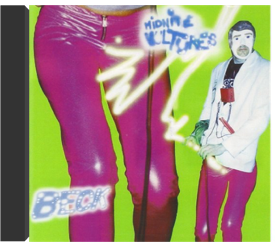 Beck
Party-startin' 1999 album from Mr Hansen! Includes "Sexx Laws" ; "Mixed Bizness" and "Nicotine & Gravy".
Mutations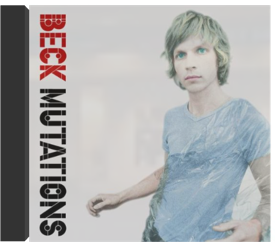 Beck
Jawdropping 1998 "mellow" album includes "Tropicalia" and "Cold Brains".
Odelay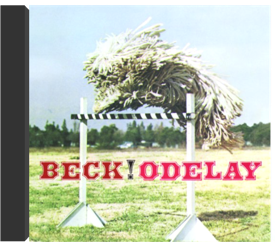 Beck
BECK Odelay (1996 German pressed 14-track CD album including the singles Where Its At Devils Haircut The New Pollution Sissyneck Jack Ass and the Bonus Recording Diskobox picture sleeve GED24908)
Sea Change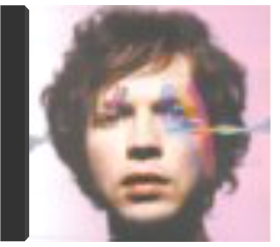 Beck
Mournful 2002 LP of beautiful sadness ... this AIN'T no disco! Includes "Lost Cause".
Influence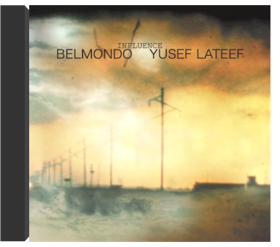 Belmondo & Yusef Lateef
Live From Mars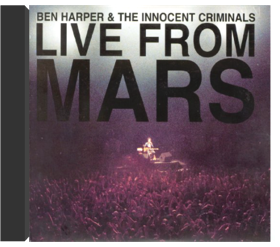 Ben Harper
Welcome To The Cruel World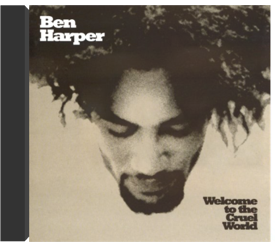 Ben Harper
Benabar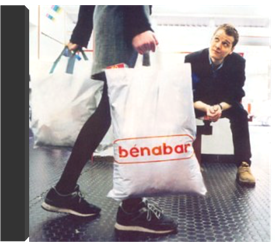 Benabar
Benabar, Bénabar, CD Drôle de nom que celui de ce type qui s'amuse à  nous inventer de sympathiques historiettes. Bénabar (pseudo verlan qui fait référence au clown Barnabé), de son prénom Bruno, a choisi pour ce deuxième acte, de conter les "vicissitudes" de l'existence avec une pincée d'autodérision et d'humour fantaisiste. Telles des courts-métrages (il en a d'ailleurs réalisé trois), ses chansons en noir et blanc â€" parfois en couleurs â€" défilent sur des rythmes frénétiques soutenus par une fanfaronnade de cuivres. Parfois l'accordéon vient calmer le jeu sur les airs du désopilant "Bon anniversaire". Mais la folie douce reprend de plus belle lorsque l' ex- célibataire de "Y'a une fille qu'habite chez moi" constate avec effroi les ravages causés par la vie en couple. De l'amoureux amer de "La Majorette", à  ce gamin de 5 ans affrontant l' humiliation d'un "vélo" récalcitrant, personne n'échappe au petit monde imagé de Bénabar. —Valérie Dupouy
Infréquentable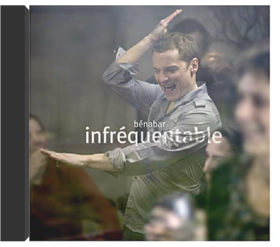 Benabar
Infréquentable ? De tous les sentiers de randonnée qu'offre la chanson, ceux de Bénabar sont parmi les plus fréquentés. Prenez son précédent album studio, il y a trois ans, 'Reprise des négociations' : plus de 30.000 disques vendus en Belgique (platine), 73 semaines dans les charts, 1 300 000 ex écoulés en France... Un carton ! Comme la tournée qui s'en est suivie, jusqu'à  Forest National ! Alors, infréquentable, le chanteur qui a gagné ses galons d'artiste populaire ? Le consensuel chroniqueur de la vie comme elle va, avec ses moins bien et ses peut mieux faire, ses copains de toujours, ses amours à  jamais, ses espoirs et ses estropiés ? Dans 'Infréquentable', le côté sombre de l'artiste apparaît plus clairement. Bénabar poursuit l'évolution amorcée avec Reprise des négociations. Il ose. Il surprend. Bénabar ne fait pas tout-à -fait du Bénabar. C'est plus pop, cette pop légère des années '60. Bénabar revisite aussi ses thèmes favoris, tel celui des copains ou celui de l'observation de ses semblables. Parfois, avec la complicité d'autres artistes (Louis Chedid dans 'Pas du tout'). Quelles que soient ses variations sur ces thèmes, toujours Bénabar pose un regard pénétrant sur le temps et les êtres.
Reprise des négociations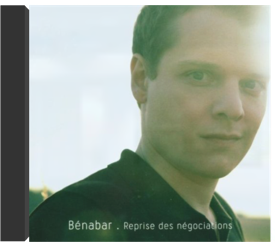 Benabar
Reprise Des Negociations, Bénabar, CD
Les Risques Du Metier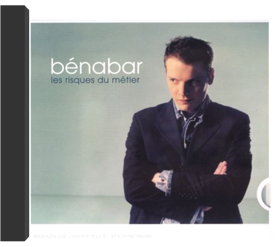 Benabar
Les Risques Du Metier
Les risques du métier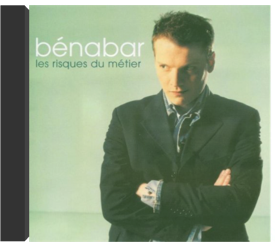 Bénabar
BENABAR - Les risques du métier Nombre de titres 12 titres Paru 2003 Artistes BENABAR Titre de l'album Les risques du métier Titres des chansons 1. Monospace2. Dis-Lui Oui3. Paresseuse4. Je Suis De Celles5. Vade Retro Téléphone6. L'itinéraire 7. Sac à Main8. La Station Mir9. La Coquette10. Les Mots D'amour11. Monsieur René12. Le Zoo De Vincennes
Négatif - Copy control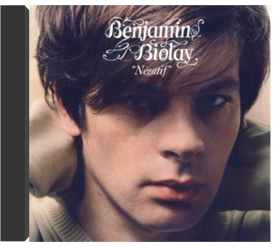 Benjamin Biolay
Rose Kennedy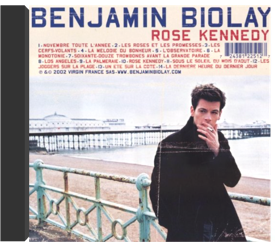 Benjamin Biolay
ROSE KENNEDY
Nations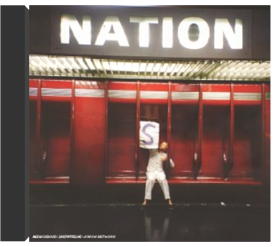 BERRY Paul-James
Out of Season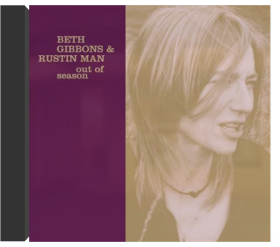 Beth Gibbons, Rustin Man
File : PORTISHEAD. Debut 2002 solo album from their frontwoman! A collaboration with Paul Webb from Talk Talk.
Defiant Order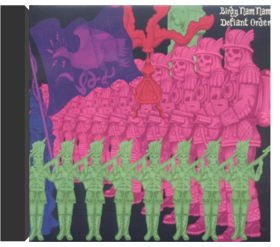 Birdy Nam Nam
DEFIANT ORDER
Manual For Successful Rioting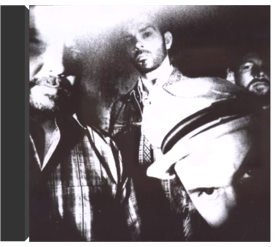 Birdy Nam Nam
MANUAL FOR SUCCESSFULL RIOTING
Medulla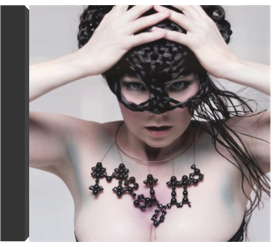 Bjork
Vulnicura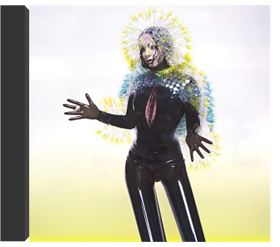 Bjork
Collection Best Of : Greatest Hits - Copy Controlled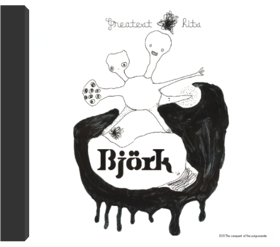 Björk
Début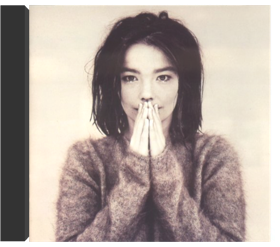 Björk
BJORK Debut (1993 German 12-track CD album including additional track Play Dead picture sleeve)
Homogenic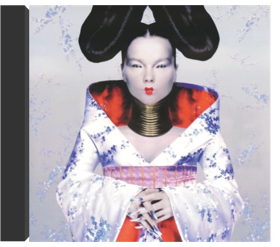 Björk
Post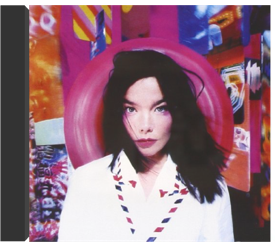 Björk
BJORK Post + Tour CD (1995 Australian-only limited edition 2-CD set includes 11-track CD album plus 4-track bonus CD featuring Sweet Intuition Venus As A Boy Hyperballad [Brodski Quartet Version] and Charlene fold-out picture sleeve includinglyrics housed in a stickered jewel case)
Vespertine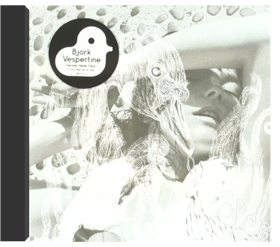 Björk
Volta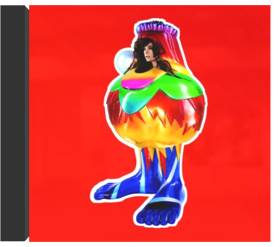 Björk
2007 album! Cameos by Antony (The Johnsons) ; Timbaland ; Mark Bell (LFO) ; Brian Chippendale (Lightning Bolt) ; etc.
Young Bloods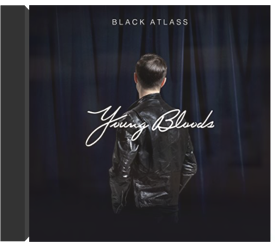 Black Atlass
El Camino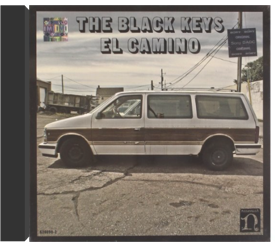 Black Keys (the)
blast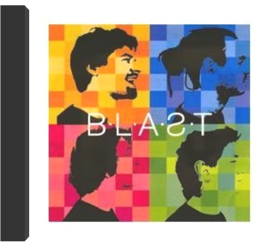 blast
A Weekend In The City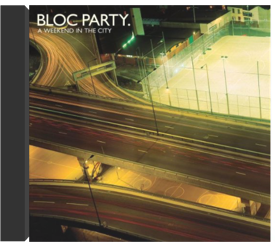 Bloc Party
BLOC PARTY A Weekend In The City (2007 UK 11-track CD album - Produced by Jacknife Lee and recorded at Grouse Lodge Studios in Ireland A Weekend... is inspired by frontman Kele Okerekes interest in what he calls the living noise of a metropolis capturing every detail from going out on a Friday night to the long ride home in the early hours of the morning including the singles The Prayer & I Still Remember)
Four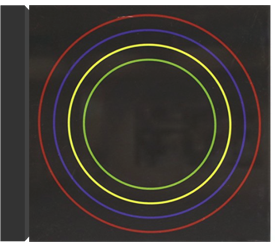 Bloc Party
Silent Alarm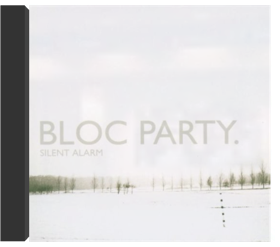 Bloc Party
BLOC PARTY Silent Alarm (2005 Taiwanese issue 13-track CD album features the singles Helicopter and So Here We Are picture sleeve plus unique wrap-around obi-strip - sealed)
13
Blur
Best Of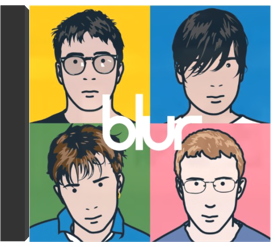 Blur
Blur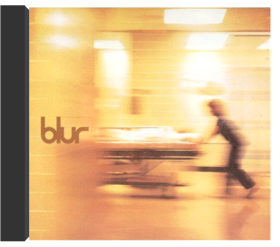 Blur
Leisure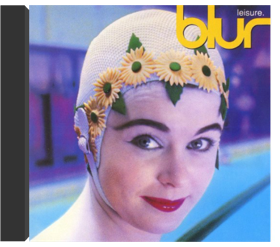 Blur
STANDARD EDITION : Debut 1991 album! Includes "There's No Other Way", "She's So High" and "Bang".
The Magic Whip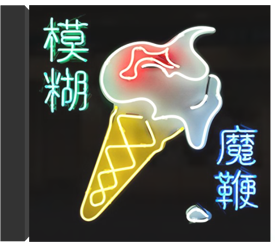 Blur
Think Tank - Édition Limitée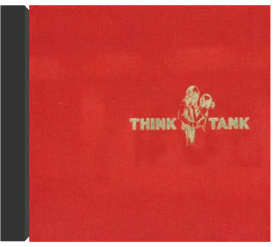 Blur
BLUR Think Tank (2003 UK limited edition 17-track enhanced CD album featuring a CD-Rom Section including exclusive performances of Ambulance Out Of Time Caravan & Crazy Beat filmed live at the MTV Studios in London. Presented in a red hessian bound hardback book style set complete with mock notepad style lyric pages - still sealed in original stickered shrinkwrap)
The Nightmare Before Christmas - La musique du film - VO
BOF
Lorsque les studios Walt Disney Pictures entreprirent la production de Nightmare Before Christmas, leur premier objectif était de complètement faire fi des acquis et méthodes qu'ils avaient établis depuis près d'un siècle. Pour cela, ils demandèrent au duo Tim Burton - Danny Elfman de concevoir une tout autre forme de cinéma et de musique. Grand spécialiste de partition décalée, Danny Elfman trouva ainsi sur Nightmare Before Christmas un sujet de prédilection pour ses fantasmes et ses délires. Prenant l'apparence de Mr Jack, il écrivit une oeuvre où la dérision n'a d'égal que son sens délicat du portrait. Une BO atypique à ranger parmi les meilleures réussites du genre. Didier Leprêtre
The Letting Go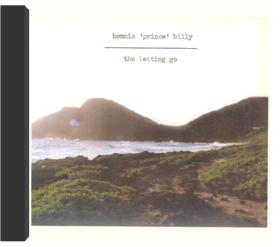 Bonnie "Prince" Billy
Out Of The Black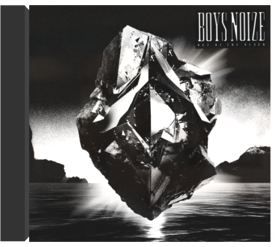 Boys Noize
Anything Goes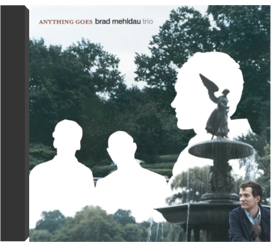 Brad Mehldau
The Art Of The Trio Volume Four - Back At The Vanguard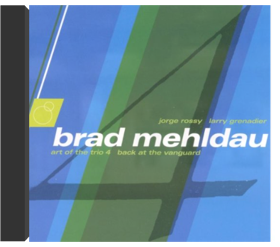 Brad Mehldau
CD Back At Vanguard // Nsj 2012
Brad Mehldau : Songs - The Art Of The Trio Volume Three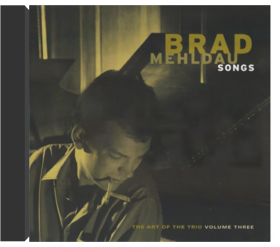 Brad Mehldau
Largo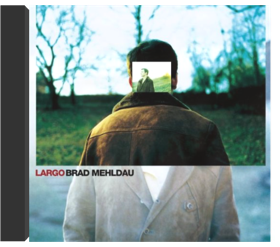 Brad Mehldau
Places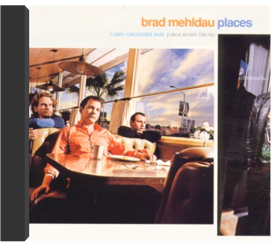 Brad Mehldau
The Bravery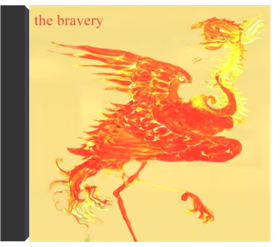 The Bravery
Eagerly-awaited debut 2005 album from swaggerin' NYC dance-rock ensemble ... for fans of The Strokes and The Killers! Includes "An Honest Mistake" and "Unconditonal", plus UK-only BONUS track "Hot Pursuit".
don't look back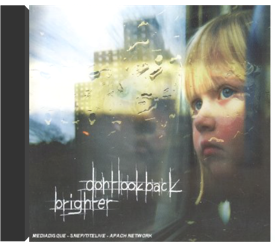 Brighter
Morceaux de choix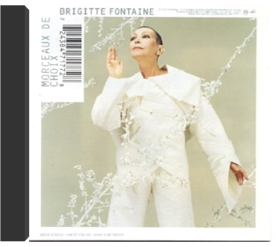 Brigitte Fontaine
Folle, cette compilation est à l'image de Brigitte Fontaine qui rassemble en une poignée de titres le meilleur de sa période la plus créative, celle qui la vit dans les années 70 pour le label Saravah côtoyer, entre autres, Jacques Higelin (à ses débuts), Areski et le collectif de free jazz Art Ensemble Of Chicago sur Brigitte Fontaine est... folle, Comme à la radio ou Je ne connais pas cet homme. Excentrique, conne comme elle se présente, excessive, surréaliste, la chanteuse n'a aucun équivalent en France. Tour à tour angoissée ou ludique, toujours aventureuse, la Fontaine rayonne de sa folie magnifique et définitivement inclassable comme le démontre Kékéland où son verbe s'encanaille encore un peu plus sur des arrangements signés par ses admirateurs de longue date Sonic Youth ainsi que par le fidèle Jean-Claude Vannier. Quatre de ses plus grands classiques figurent évidemment là comme d'incontournables morceaux de choix: "J'ai vingt-six ans", "Comme à la radio", "Cet Enfant que je t'avais fait" et "Lettre à Monsieur le chef de gare de Latour de Carol". Irrésistible. —Philippe Robert
Le Nougat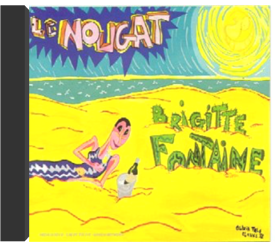 Brigitte Fontaine
Depuis 1965 et Quinze chansons d'avant le déluge, Brigitte Fontaine promène sa drôle de silhouette et ses idées poético-libertaires sur le paysage stéréotypé de la chanson française. Épaulée des fidèles Higelin et Areski, elle démarre sa carrière avec "La Caravane" de Duke Ellington, la poursuit avec "Comme à la radio" de l'Art Ensemble de Chicago et connaît les affres des bas et les bonheurs des hauts. Starisée au Japon, idolâtrée par la nouvelle génération d'Etienne Daho à Stereolab, l'extraordinaire Brigitte Fontaine nourrit aussi de son humour féroce livres et pièces de théâtre. En 1990, elle enregistre Le Nougat. Douze chansons emballées par la dessinatrice Olivia Télé Clavel sur lesquelles Brigitte Fontaine accroche des mots abracadabrants et des rythmes arabisants, ou pousse sa voix à l'extrême "D'ailleurs" pour échapper à "La Nuit est une femme à barbe". Avec sa tête rasée et son corps anémié perdu dans les vêtements de Issey Miyaké, Brigitte Fontaine est le Belphégor qui hante le monde de la variété. —Sabrina Silamo
After the Disco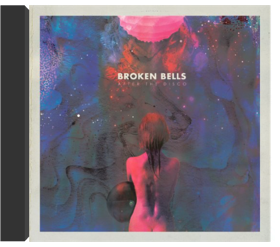 Broken Bells
2nd album of 80's influenced electro-pop from James Mercer (Shins) & Brian Burton (Danger Mouse), features "Holding On For Life"
Ready For The Weekend
Calvin Harris
READY FOR THE WEEKEND (NOUVELLE ÉDITION - INCLUS 1 TITRE BONUS REMIX)
Monsieur Gainsbourg Revisited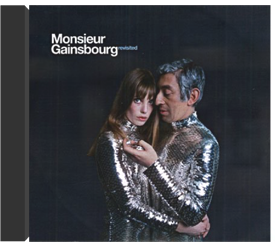 Carla Bruni, Cat Power / Karen Elson, Faultline, Franz Ferdinand, Gonzales, Jarvis Cocker, Marc Almond, Marianne Faithfull, Michael Stipe, Multi-Artistes, Placebo, Portishead, The Rakes, Tricky, the Kills
Franz Ferdinand, Jane Birkin, Marianne Faithfull, Placebo, Carla Bruni, Portishead, Jarvis Cocker, Kid Loco, Françoise Hardy, Keith Flint, Cat Power, Michaël Stipe, Tricky, The Kills, Gonzales,Feist, Dani, The Rakes….participent à l'album singulier dont il est ici question. Le pari était de taille : réunir des artistes issus de la scène internationale pour interpréter des adaptations anglaises des chansons de Serge Gainsbourg. Le casting et les différentes versions finalement réunies dépassent les espérances. L'ensemble atteint une énergie et une sensibilité rarement de mise sur le difficile exercice que représente un tribute, même avec des adaptations de textes signées Boris Bergmann…On sera donc forcément heureux de constater que non seulement nombre de classiques de Gainsbourg se mettent toujours aussi bien en bouche mais on sera aussi surpris que la jeune garde pop / rock et quelques uns de ses parrains se les approprient avec autant de pertinence ou d'impertinence. Bienvenue donc chez monsieur Gainsbourg, où le noir, ultime couleur d'un rock glamour et subversif, reste de mise.
Ghost Surfer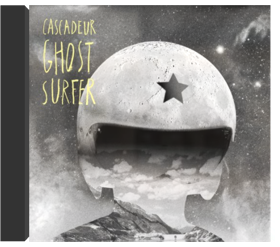 Cascadeur
Traveling Miles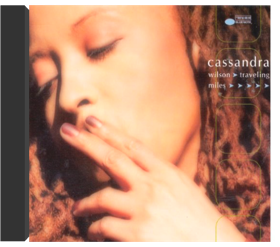 Cassandra Wilson, Steve Coleman, Dave Holland, Olu Dara, Pat Metheny, Marvin Sewell, Mino Cinelu, Rodney Kendrick, Stefon Harris
TRAVELING MILES
Chante Les Rita Mitsouko and more à la Cigale - CD+DVD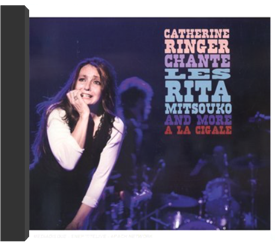 Catherine Ringer
CHANTE LES RITA MITSOUKO AND MORE À LA CIGALE - CD+DVD
Romany Songs: Winter Moons Summer Moons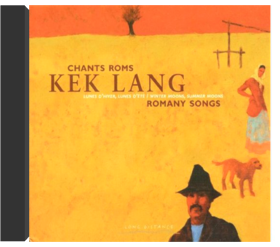 Charlie Winston
Irm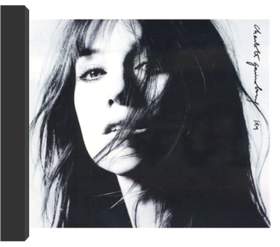 Charlotte Gainsbourg
CHARLOTTE GAINSBOURG IRM (2009 French Edition Limitee 2-disc album set - co-written and produced in the summer of 2009 with Beck IRM is the follow up to 2006s 5.55. This edition comprises a 14-track CD album featuring the duet withBeck Heaven Can Wait plus bonus recording Looking Glass Blues plus bonus DVD including a 26-minute documentary and Heaven Can Wait video alongside interviews and behind-the-scenes footage; presented in digipak sleeve housed in sealed card slipcase with unique French text sticker)
Stage Whisper (Live et inédits) - Edition Collector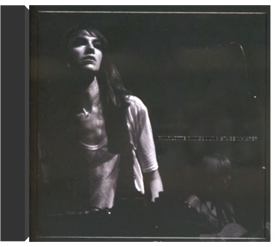 Charlotte Gainsbourg
Born in the Echoes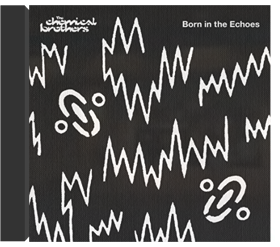 The Chemical Brothers
CD BORN IN THE ECHOES
Come With Us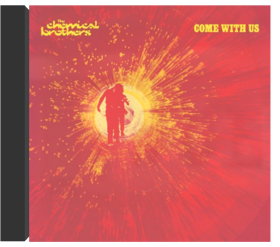 The Chemical Brothers
Push The Button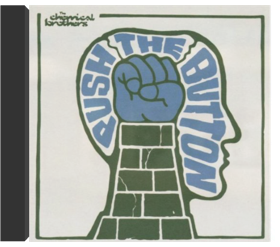 The Chemical Brothers
2005 Album from the pioneering beat rockin duo. Feat. Q-Tip, Kele from Bloc Party and Tim Burgess of The Charlatans.
Surrender
The Chemical Brothers
Nouveau CD marque - nous nous transportons dans le monde entier
Clap Your Hands Say Yeah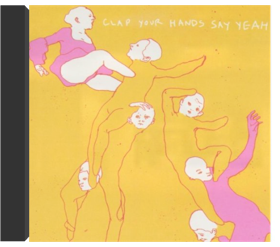 Clap Your Hands Say Yeah
Clap Your Hands Say Yeah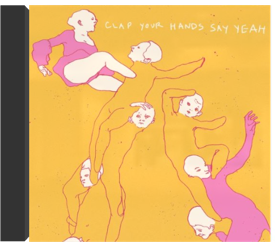 Clap Your Hands Say Yeah
CLAP YOUR HANDS SAY YEAH
From Here To Eternity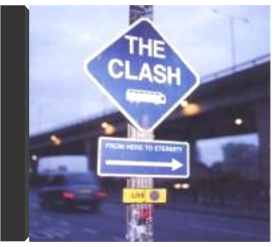 The Clash
Il a fallu attendre une vingtaine d'années pour que sorte un live officiel des Clash. Le guitariste Mick Jones et le bassiste Paul Simonon, ont écouté des heures de bandes et ont sélectionné quelques concerts anglais et américains de juillet 1978 à  septembre 1982. Pas de baisse de régime ni d'approximation vocale dans ce disque qui passe toutes les époques des Clash en revue, du punk basique ("London's Burning", "What's My Name") aux ambiances plus sophistiquées de la fin (une version ahurissante de "Straight To Hell"). Leur énergie communicative et leur élégance scénique n'ont pas pris une ride, elles sont presque palpables sur ce disque. —Hubert Deshouse
Famous Name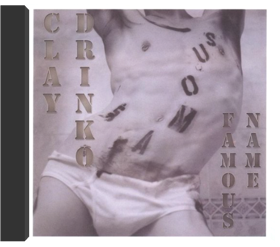 Clay Drinko
Robbers & Cowards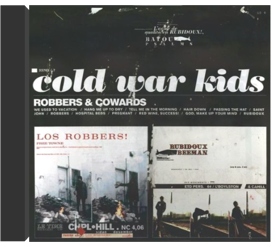 Cold War Kids
ROBBERS & COWARDS
A Rush of Blood to the Head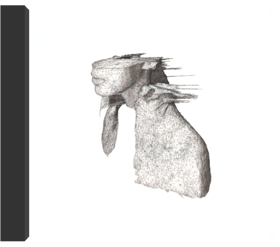 Coldplay
COLDPLAY A Rush Of Blood To The Head (2002 UK 11-track CD album featuring the classic singles In My Place The Scientist Clocks and God Put A Smile Upon Your Face with picture booklet inlay)
The Concretes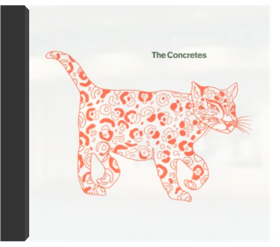 the concretes, Jari Haapalainen
No Choice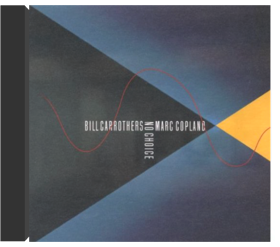 Copland Marc & Bill Carrothers
As If To Nothing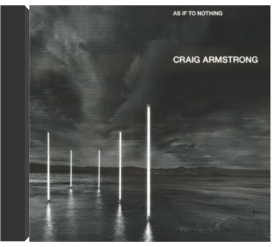 Craig Armstrong
AS IF TO NOTHING
Star Of Love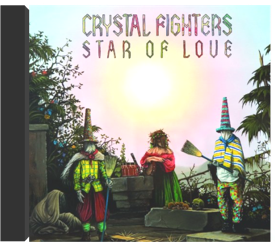 Crystal Fighters
STAR OF LOVE
The Cure : Edition limitée
The Cure
THE CURE The Cure (2004 German issue limited edition 2-disc set comprised of a 12-track CD album featuring the single The End Of The World enhanced with a secret Key to website; plus Bonus DVD including Making Of behind the scenes and studio footage. Housed in a fold-out digipak picture sleeve - still sealed)
Disintegration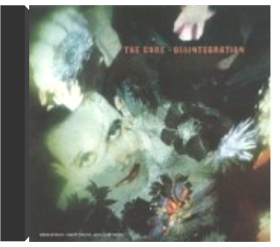 The Cure
1 x CD Album, Reissue, Misprint
UK & Europe 2000 1 Plainsong 5:15 2 Pictures Of You 7:28 3 Closedown 4:21 4 Love Song 3:30 5 Last Dance 4:47 6 Lullaby 4:12 7 Fascination Street 5:16 8 Prayers For Rain 6:07 9 The Same Deep Water As You 9:22 10 Disintegration 8:23 11 Homesick 7:09 12 Untitled 6:30
The Head On The Door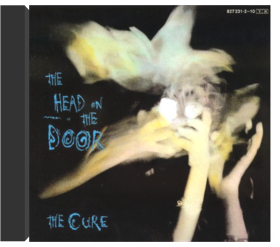 The Cure
Album idéal pour découvrir Cure, The Head On The Door est le disque le plus abouti et le plus cohérent du groupe. Cet enregistrement schizophrénique contient une synthèse du meilleur du rock des années quatre-vingt, des hymnes de pop dance ("In Between Days"), de l'exotisme avec des touches de world music ("Kyoto Song", le latin "The Blood") et des déclarations plus maussades de colère post- moderne, de la part d'un groupe déjà auteurs des sombres Faith et Pornography. La guitare espagnole et les arrangements colorés rendent ce disque dynamique. Les titres les plus calmes et introspectifs (le claustrophobe "Close to Me", confession classique de Robert Smith) sont également très efficaces. —Don Harrison
Kiss Me, Kiss Me, Kiss Me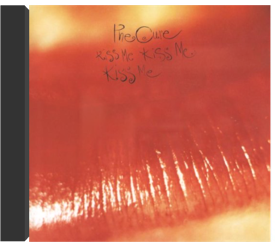 The Cure
KISS ME, KISS ME, KISS ME
Mixed Up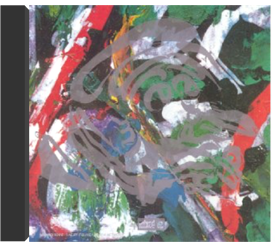 The Cure
Paris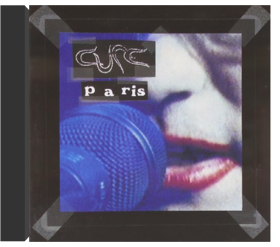 The Cure
CD Live Recording
Pornography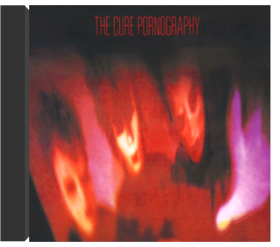 The Cure
La pochette dit tout : trois garçons flous à l'air fantomatique et étrange, des couleurs de feu et une impression globale de mauvais pressentiments. Cet album est la perle noire de la période classique de Cure, 1981-1983. Ce n'est certes pas leur disque le plus sombre (ce titre revient sans contestation à Faith), mais ce n'est pas non plus une expression de la vie en rose… Les chansons sont lentes, graves et mystérieuses, évoquant des images de pourriture et de désolation (dans "Cold" : "A shallow grave/ A monument to the ruined age... Everything as cold as life/ Can no-one save you ?"). Sur ces bases glauques, le chant tremblant de Robert Smith n'a jamais semblé aussi désespéré. "Short Term Effect" décrit le vide : "No movement/ Just a falling bird/ Cold as it hits the bleeding ground", loin de l'érotisme joyeux de "Lovecats" ou de la sinistre confession de "Close To Me". On peut quand même voir le lien entre ce succès de début de carrière avec leur chef-d'oeuvre glacial de 1989, Disintegration. Comme toujours chez Cure, le désespoir le plus profond est de rigueur. —Andrew McGuire
Show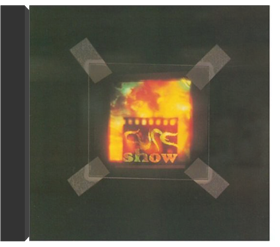 The Cure
Comme Paris, Show est un album live issu de la tournée de 92, mais cette fois-ci une plus grande part est réservée aux singles du groupe, majoritairement pop, auxquels s'ajoutent les climats tortueux et les grandes fresques guitaristiques du dernier album de l'époque (Wish). Pour la première catégorie, ce disque fera sans peine office de best of, dans une ambiance un rien ampoulée : "Just Like Heaven", "A Night Like This", "In Between Days", "The Walk", "Let's Go To Bed", "Friday I'm In Love", "Lullaby", "High"… Pour la seconde, l'auditeur mettra la main sur des versions solides, à défaut d'être inspirées ("Open"), dont sortent du lot les relectures énergiques de "From The Edge Of The Deep Green Sea" ou du vociférant "Cut". Le tout s'achève sur le fameux "End", en forme de pied de nez, où Robert Smith affirme "I think I've reached that point, where giving up or going on, is both the same dead-end to me". Nous voilà prévenus, désormais le meilleur de The Cure est derrière eux. —Fabrice Courdan
Three Imaginary Boys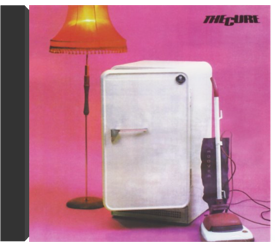 The Cure
THREE IMAGINARY BOYS
Wish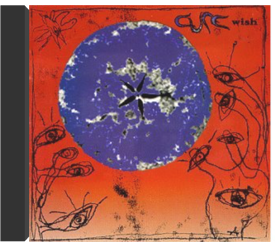 Cure
Daft Club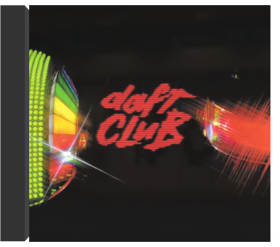 Daft Punk
Les morceaux live tirés de Homework avaient déjà eu les faveurs d'un album séparé : l'imparable Alive 1997. Voici un nouveau souvenir tangible de l'expérience éphémère qu'a représentée le Daftclub.com, site réservé aux acheteurs de Discovery à qui étaient offerts des téléchargements audio exclusifs. Daft Club, l'album, rassemble donc titres inédits, versions longues et autres remixes de morceaux quasi exclusivement issus du deuxième album du binôme électronique français. Si l'on exclut "Aerodynamite", relecture tendue d'"Aerodynamic", c'est donc surtout à ceux qui ont été sensibles aux pérégrinations rétro-futuristes de Discovery et à son kitsch récessif parfaitement assumé que l'on réservera l'écoute de cette compilation. On y jouera les prolongations avec certains remixes venant renforcer l'impact des morceaux originaux, d'autres qui s'aventurent plus avant dans la reconstruction, sous les mains habiles de Cosmo Vitelli ou Demon, et enfin certaines grandes embardées qui extraient les titres de leur univers pour les faire se frotter à des ambiances radicalement différentes : voir les versions des Neptunes, de Slum Village ou le grand numéro servi par Gonzales. À noter, également, au rayon bizarrerie une relecture unplugged de l'emblématique "One More Time" par son coauteur Romanthony. Bref, voici de quoi satisfaire les curieux en tout genre. —Fabrice Privé
Random Access Memories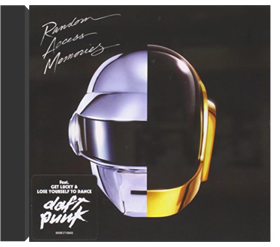 Daft Punk
Stellar 2013 album ... their first in 8 years! Cameos by Pharrell Williams (N*E*R*D), Julian Casablancas (The Strokes), Panda Bear (Animal Collective), Nile Rodgers (Chic), Giorgio Moroder, Paul Wi
Brothers and Sisters of the Eternal Son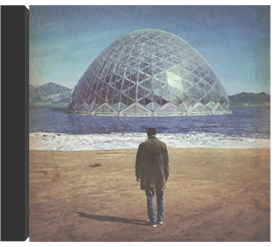 Damien Jurado
9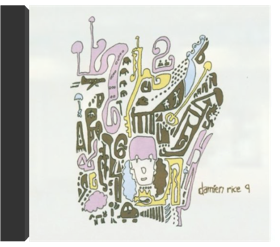 Damien Rice
B Sides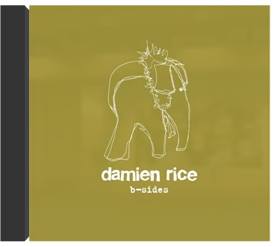 Damien Rice
B-Sides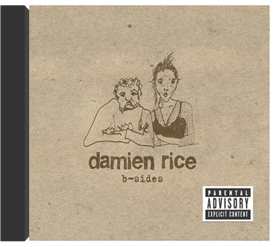 Damien Rice
O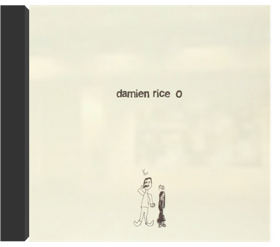 Damien Rice
Everyday Robots - Edition Deluxe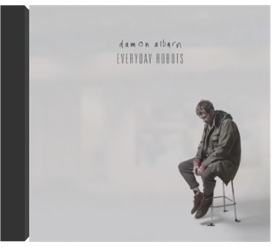 Damon Albarn
DELUXE EDITION : 2 x disc set. Debut 2014 "proper" solo album from the Blur frontman, with a BONUS DVD of 4 live clips and more! Cameos by Natasha Khan (Bat For Lashes) and Brian Eno.
Dandys Rule Ok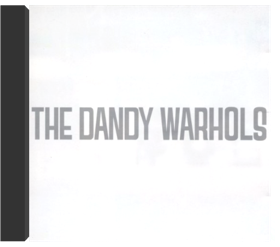 Dandy Warhols
DANDYS RULE OK
Across The Crystal Sea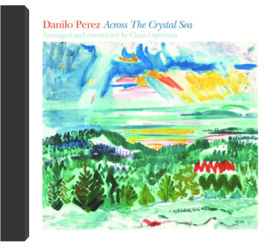 Danilo Perez
ACROSS THE CRYSTAL SEA
L'Emeraude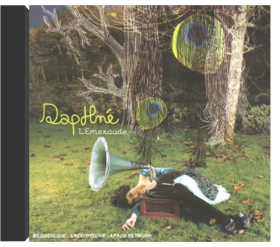 Daphne
Carmin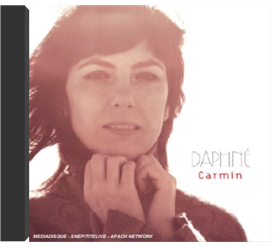 Daphné
Psychic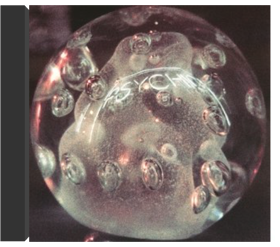 Darkside
Debut 2013 album from the team-up between New York's electronic wunderkind Nicolas Jaar and guitarist Dave Harrington! Subterranean bass rhythms 'n' dead-eyed motorik beats, for fans of Basic Channel and Matthew Dear.
The Best Of David Bowie 1974/1979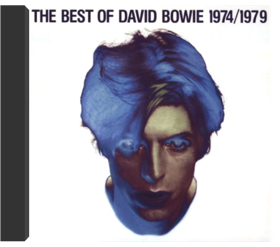 David Bowie
DAVID BOWIE The Best Of David Bowie 1974/1979 (1998 UK 18-track CD album featuring a collection of his early hits including Sound And Vision Golden Years Young Americans John Im Only Dancing [Again] Heroes and more complete with a fold-out picture insert containing extensive liner notes and credits)
Blackstar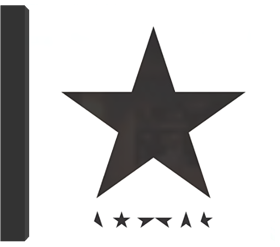 David Bowie
Universally acclaimed 2016 swansong. Recorded in collaboration with a New York jazz quartet led by saxophonist Donny McCaslin. James Murphy (LCD Soundsystem) guests. Includes "Blackstar" & "Sue (Or In A Season of Crime)".
Bowie - The Best Of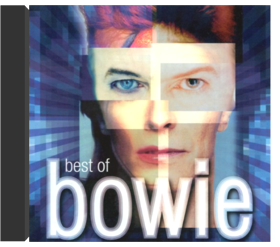 David Bowie
Earthling - Réédition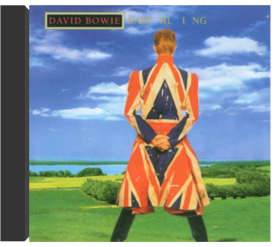 David Bowie
EARTHLING - RÉÉDITION
Heroes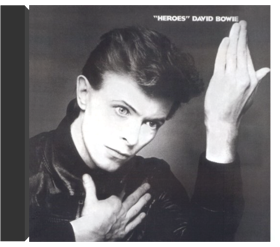 David Bowie
The Next Day -Edition Deluxe digipack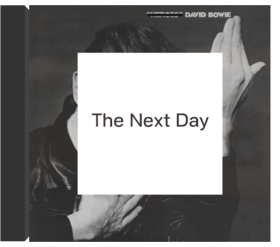 David Bowie
CD Deluxe Digipack Incl. 3 Bonustracks
Reality - Edition limitée Digipack double CD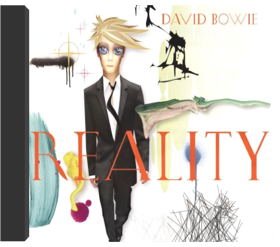 David Bowie
DAVID BOWIE Reality (2003 UK limited edition 2-CD album set comprising the 11-track album featuring the singles Never Get Old & New Killer Star plus the Bonus CD including 3 rare & previously unreleased recordings. Housed in a fold-out digipak picture sleeve complete with lyric booklet)
Crazy Clown Time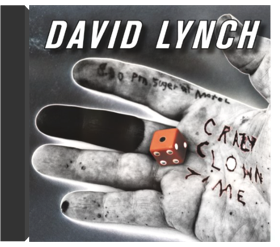 David Lynch
The Big Dream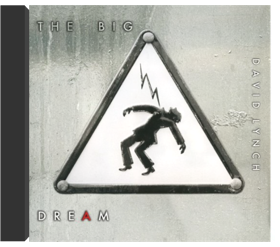 David Lynch
The Contino Sessions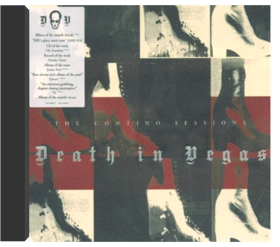 Death In Vegas
DEATH IN VEGAS The Contino Sessions (1999 UK 9-track CD album including the hit singles Dirge and Neptune City housed in an embossed picture slipcase - still sticker sealed HARD41CDU)
Dead Elvis Remix Sessions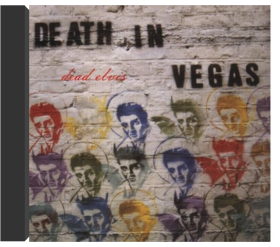 Death In Vegas
DEAD ELVIS REMIX SESSIONS
Scorpio Rising - Edition limitée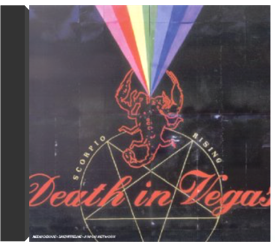 Death In Vegas
Les Piqûres D'Araignée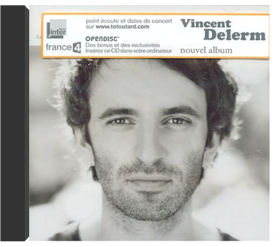 Delerm Vincent
Black celebration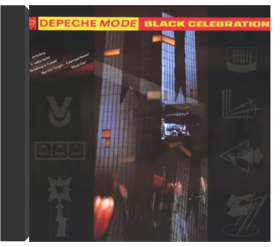 Depeche Mode
1 x CD Album, Reissue
Germany 1997 1 Black Celebration 4:57 2 Fly On The Windscreen (Final) 5:19 3 A Question Of Lust 4:22 4 Sometimes 1:54 5 It Doesn't Matter Two 2:51 6 A Question Of Time 4:09 7 Stripped 4:17 8 Here Is The House 4:16 9 World Full Of Nothing 2:48 10 Dressed In Black 2:34 11 New Dress 3:42 12 Breathing In Fumes 6:07 13 But Not Tonight (Extended Remix) 5:13 14 Black Day 2:36
Depeche Mode 101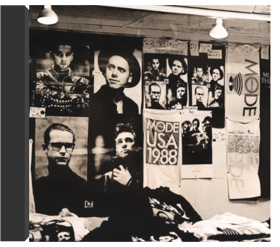 Depeche Mode
Music For The Masses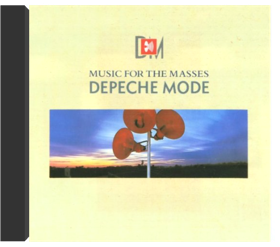 Depeche Mode
1 x CD Album
France The LP 1 Never Let Me Down Again 4:49 2 The Things You Said 4:03 3 Strangelove 4:57 4 Sacred 4:48 5 Little 15 4:19 6 Behind The Wheel 5:18 7 I Want You Now 3:45 8 To Have And To Hold 2:51 9 Nothing 4:18 10 Pimpf 5:25 11 Agent Orange 5:05 The Extra Tracks 12 Never Let Me Down Again (Aggro Mix) 4:58 13 To Have And To Hold (Spanish Taster) 2:36 14 Pleasure, Little Treasure (Glitter Mix) 5:37
Playing The Angel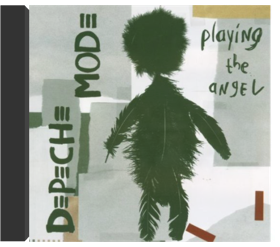 Depeche Mode
PLAYING THE ANGEL
The Singles 81 - 85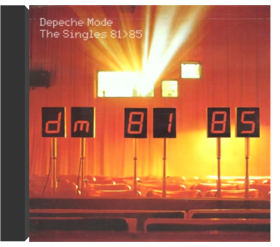 Depeche Mode
Depeche Mode est, avec Orchestral Manoeuvres In The Dark, un des groupes emblématiques de la vague électro qui submergea l'Angleterre des années 80, et un de ceux dont l'influence est revendiquée par les trublions de la sphère techno. Romantico-moderne jusqu'au bout des ongles, Depeche Mode tire son nom d'un magazine de mode français (cocorico !) qui colle au futurisme de ses ambiances synthétiques. The Singles 81-85 témoigne du succès paradoxal d'un groupe partagé entre expérimentations industrielles et hymnes dance, à l'image des productions de son label, le défricheur Mute dont Daniel Miller est l'incontournable tête pensante. Si "Everything Counts" et "People Are People" furent les hits que l'on sait, ils n'en sont pas moins également le reflet des préoccupations du leader Martin Gore, tiraillé entre son amour pour le disco et le luxe des arrangements d'Abba et Phil Spector, et la noirceur et le pessimisme inquiet de Nick Cave et d'Einstürzende Neubauten, le groupe indus allemand présent sur le même label. Accessible et fédératrice, cette collection de tubes annonce clairement l'avènement à venir de la house et de la techno. —Philippe Robert
The Singles 86 - 98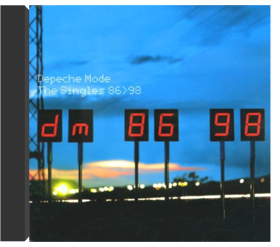 Depeche Mode
THE SINGLES 86 - 98
Violator
Depeche Mode
Pocket Revolution - Édition Limitée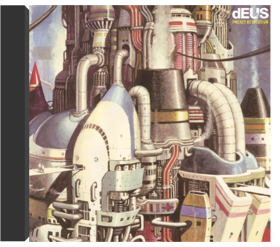 dEUS
POCKET REVOLUTION
No More Loud Music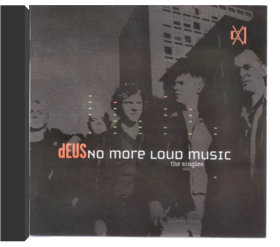 Deus, Multi-Artistes
NO MORE LOUD MUSIC
Mala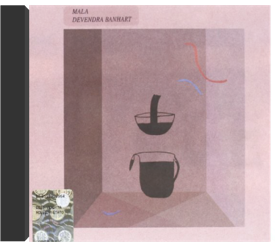 Devendra Banhart
The Girl in the Other Room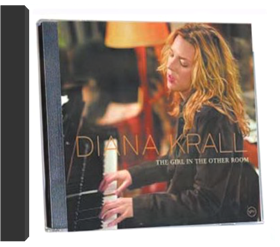 Diana Krall
2004 album includes interpretations of songs by Elvis Costello, Tom Waits, Joni Mitchell & others.
Western sous la neige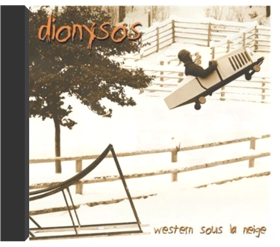 Dionysos
WESTERN SOUS LA NEIGE
Western Sous La Neige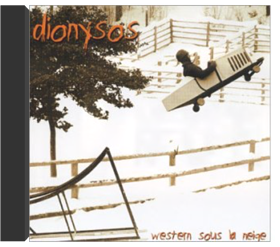 Dionysos
Après des débuts placés sous le signe de la lo-fi (en la matière, Happening Songs et The Sun Is Blue Like The Eggs In Winter sont des jalons importants), le troisième album de Dyonisos (Haïkus) indique un changement de cap, en plaçant la barre un cran plus haut, avec sa production millimétrée qui n'entame en rien leur univers absurde marqué par l'enfance. Comme si après un disque de Lou Barlow, on mettait sur la platine Tom Waits ! Avec ce nouvel opus, les Français continuent de défricher cette voie, s'offrant le luxe de travailler avec un producteur mythique. Après avoir un temps pensé à Lee Hazlewood ou – justement – Tom Waits, ils se sont tournés vers Steve Albini, leader du combo hardcore Shellac à qui l'on doit quelques cultissimes galettes. Nul mieux que lui ne pouvait les aider à accoucher d'un tel OVNI, qui rend hommage au passage à leurs influences, dont l'écrivain Richard Brautigan et l'acteur (chanteur) Robert Mitchum. Mû par une belle insouciance, la formation pond là quelques merveilles, acoustiques ou électriques, chantées en français ou en anglais, dont les arrangements malicieux évoquent le meilleur de Pavement. Soit un quatrième disque en forme de révélation. —Hervé Comte
Dire Straits Live at the BBC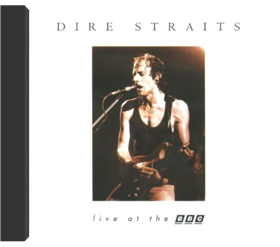 Dire Straits
LIVE AT THE BBC
Casanova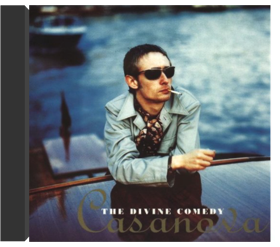 The Divine Comedy
Regeneration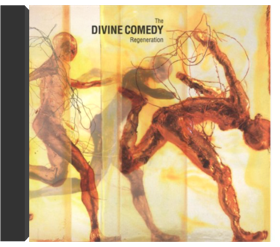 The Divine Comedy
The Search Engine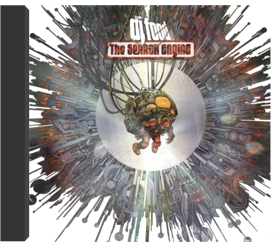 DJ Food
THE SEARCH ENGINE
Born Under Saturn - Edition limitée 2 CD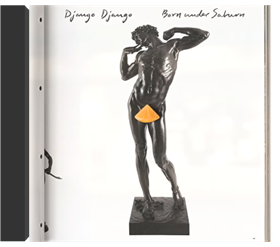 Django Django
Auguri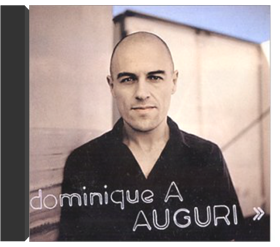 Dominique A
Tout sera comme avant - Edition limitée 2 CD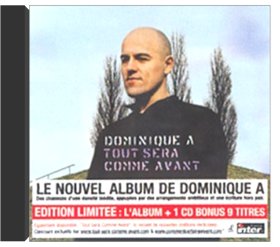 Dominique A
C'est en fait un double projet que Dominique A a mené là, en rupture (contrairement à ce que semble indiquer son titre) avec le précédent et ambitieux Auguri et le coffret Le Retour. Un projet littéraire et musical. Pour le premier, l'idée était de demander à des écrivains de rédiger une nouvelle sur un titre de chanson : Richard Morgiève, Sylvie Robic ou Chloé Delaume entre autres se sont livrés à l'exercice. Quant à l'album, Dominique A y a pour une fois délégué un maximum de choses, travaillant avec Jean Lamoot, Arnaud Devos et Jean-Louis Solas, ce qui s'explique par la fascination du chanteur compositeur à l'endroit de L'Imprudence de Bashung. Sur des orchestrations qui évoquent de loin en loin le Léo Ferré de l'album Il n'y a plus rien, des musiciens passionnants, dont Simon Edwards de Talk Talk et accompagnateur de Beth Gibbons de Portishead, donnent la réplique. Ambitieux, superbe et risqué. —Hervé Comte
Allombon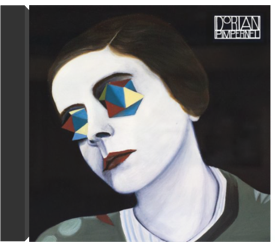 Dorian Pimpernel
Undertow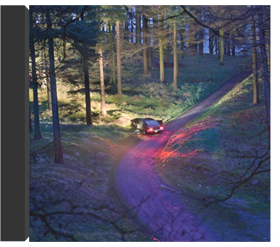 Drenge
Relight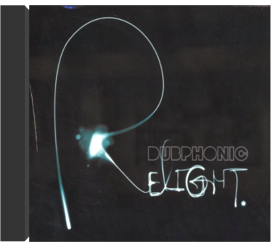 Dubphonic
The Back Room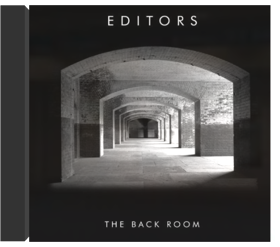 Editors
THE BACK ROOM
Connected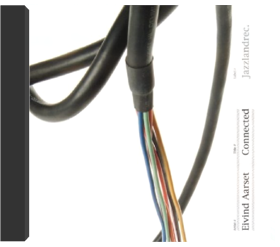 Eivind Aarset
Return to the Moon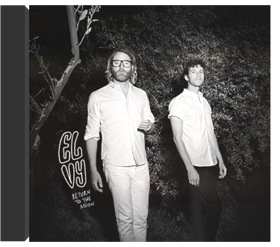 El-Vy
File : THE NATIONAL. Debut 2015 album from the collaboration between frontman Matt Berninger, with Brent Knopf from Menomena! Cameo by Portland soul icon Ural Thomas.
Hopeful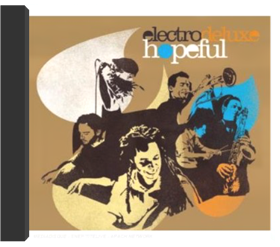 Electro Deluxe
Highspeeds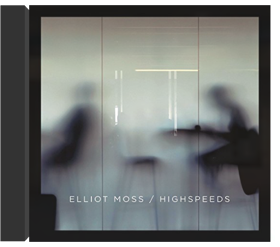 Elliot Moss
The Big Machine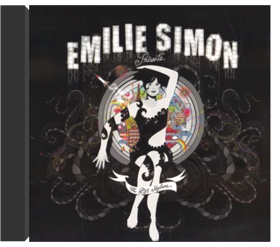 Émilie Simon
THE BIG MACHINE
Le Lann Top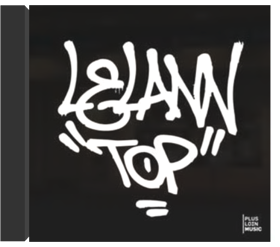 Eric Le Lann & Jannick Top
Strange Place For Snow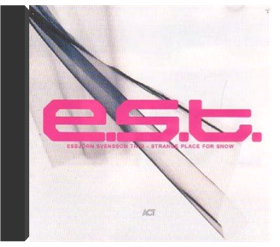 Esbjörn Svensson Trio, Esbjörn Svensson
STRANGE PLACE FOR SNOW
Seven Days Of Falling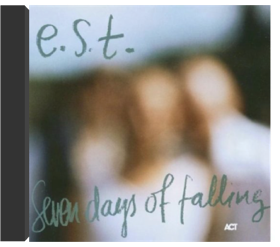 EST (Esbjörn Svensson Trio)
C'est Largo, l'album du pianiste Brad Mehldau, que Seven Days Of Falling rappelle le plus. Comme si, après l'incontestable réussite de Strange Place For Snow, ce trio nordique qui marche sur les traces de ses compatriotes Nils Landgren et Bugge Wesseltoft avait eu besoin d'un peu de changement. Même si la ligne esthétique ne varie guère (on reconnaîtra aisément le sens inné de l'écriture de cette formation), l'habillage des morceaux est toutefois différent, qui fait appel à l'électronique à dose homéopathique. Distorsions et échos évoquent ainsi par endroit l'univers onirique pop du groupe britannique Radiohead. Malgré une certaine modernité du traitement sonore, ce trio n'en demeure pas moins fidèle au jazz dont il se fait l'écho depuis ses débuts, en 1993, avec When Everyone Has Gone. —Hervé Comte
Get to Heaven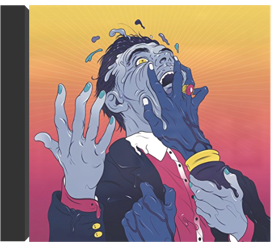 Everything Everything
BArb4ry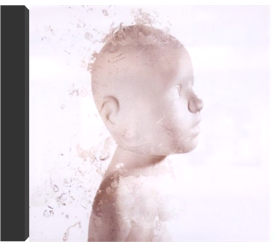 Ez3kiel
Handle With Care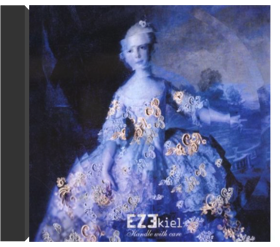 Ez3kiel
Voilà un disque à manipuler sans aucune précautions : abus dangereux recommandé ! Proche de la scène lyonnaise dont on connaît également High Tone et Le Peuple de l'herbe, pour ce qui concerne ceux officiant dans un registre voisin, Ezekiel s'attelle à l'exploration des méandres bigrement complexes du dub. Plutôt que de se cantonner à un hommage purement "roots", au pape du genre, King Tubby, la formation recycle en sous-main de fortes influences rock, punk notamment, et c'est tant mieux. En pareille compagnie, on se surprendra à goûter l'irruption d'un accordéon musette, comme à constater la présence de Yann Tiersen au violon, esprit curieux, inventif et ouvert à tous les possibles puisqu'on l'a déjà croisé en compagnie d'autres Lyonnais de choc : ceux du combatif combo posthardcore Bästard. —Hervé Comte
Lux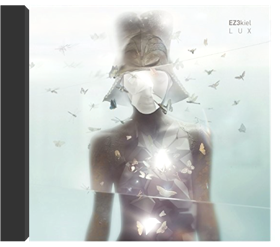 Ez3kiel
Naphtaline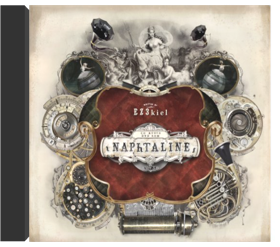 Ez3kiel
Naphtaline orchestra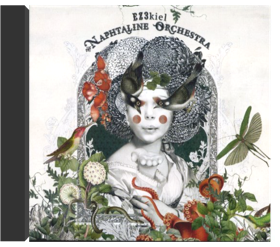 Ez3Kiel
You've Come A Long Way, Baby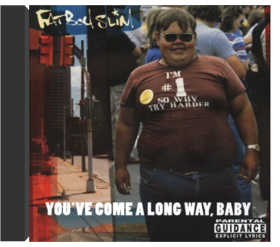 Fatboy Slim
FATBOY SLIM - You've come a long way, baby Nombre de titres 11 titres Paru 1998 Artistes Fat boy slin Titre de l'album YOU'VE COME A LONG WAY, BABY Titres des chansons 1. Right Here, Right Now2. The Rockafeller Skank3. Fucking In Heaven4. Gangster Tripping5. Built It Up - Tear It Down6. Kalifornia 7. Soul Surfing8. You're Not From Brighton9. Praise You10. Love Island11. Acid 8000
Let It Die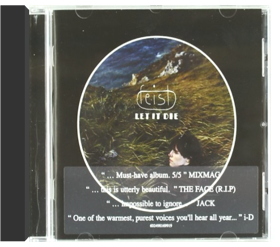 Feist
Let It Die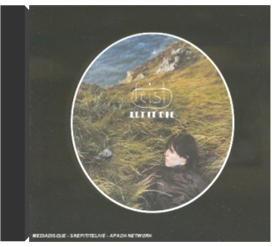 Feist
The Reminder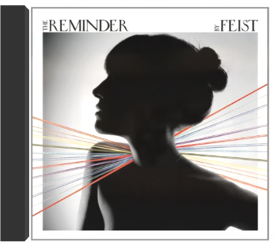 Feist
Everything Last Winter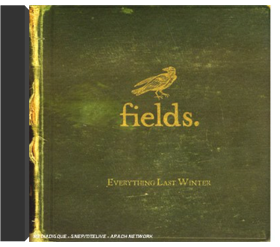 Fields
Lp 1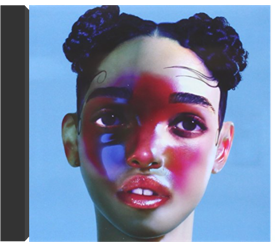 Fka Twigs
Debut 2014 album! Sighing electro-pop 'n' silken R&B from the young UK producer, for fans of Aaliyah and Purity Ring. Includes "Two Weeks". On Young Turks.
Gargilesse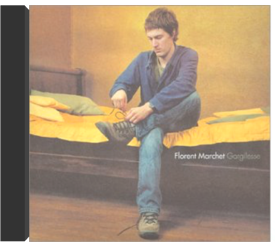 Florent Marchet
Contrairement aux albums monocordes et désenchantés des nouveaux parvenus de la chanson française, Gargilesse ne s'écoute pas sur le mode mineur du fait maison, bricolé sur un coin de table et réalisé en une seule prise dans un studio de fortune. Aux accords ternes du minimalisme, Florent Marchet, auteur-compositeur de 28 ans, préfère les arrangements avec cors, cornets à piston, clavecins, orgues, clarinettes et autres glockenspiels. Pour mieux ciseler ces mélodies, Marchet a invité quelques privilégiés tels le guitariste-multi-instrumentiste François Poggio (Erik Arnaud, La Grande Sophie) ou le batteur Pete Thomas (Elliott Smith, Suzanne Vega, Elvis Costello). Si certaines de ses intonations suggèrent Souchon et son côté rural, le Murat des champs, sa causticité évoque Miossec (d'ailleurs caution de "Je m'en tire pas mal"), et sa précision Dominique A. Jusqu'ici Gargilesse ne désignait que le nom du village de George Sand au cœur du pays berrichon ; c'est aussi désormais une collection de chansons mélancoliques – de la perte des anciens amis "Levallois" à la réalité d'une tournante "Le terrain de sport" –, signées Florent Marchet. —Sabrina Silamo
Holy Fire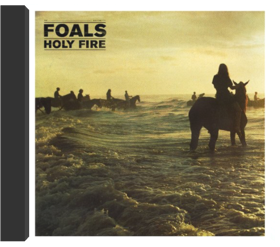 Foals
1 - My number
2 - Inhaler
3 - Late night
4 - Moon
5 - Ronald raygun
6 - In the woods
7 - Cleaver
8 - Pavlov
Fool'S Gold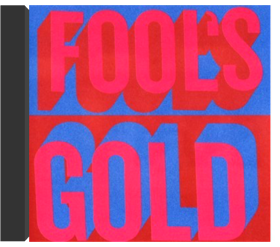 Fool'S Gold
Voice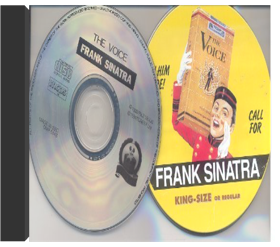 Frank Sinatra
Franz Ferdinand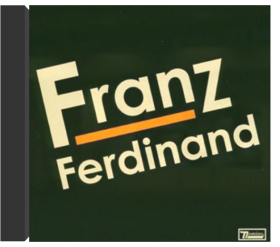 Franz Ferdinand
FRANZ FERDINAND Franz Ferdinand (2004 UK 11-track CD album including the singles Darts Of Pleasure Take Me Out Matinee & Michael with lyric / picture sleeve WIGCD136)
Right Thoughts, Right Words, Right Action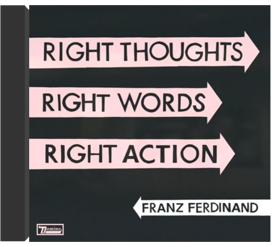 Franz Ferdinand
Tonight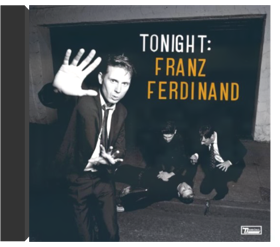 Franz Ferdinand
Tonight : Franz Ferdinand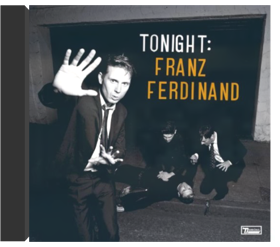 Franz Ferdinand
2CD .. Ferdinand//+ Bonus Disc W/6 Dan Carey'S Mixes
You Could Have It So Much Better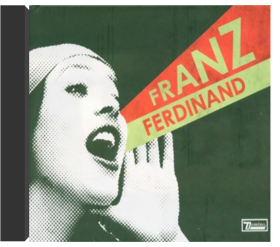 Franz Ferdinand
FRANZ FERDINAND You Could Have It So Much Better (2005 UK Limited Edition 2-disc [CD/DVD] album set comprising 13-track CD album featuring the stomping single Do You Want To? plus Bonus DVD including Making-of album footage Video andPhoto Gallery. Housed in the SEALED hard-back book style picture sleeve!)
You Could Have It So Much Better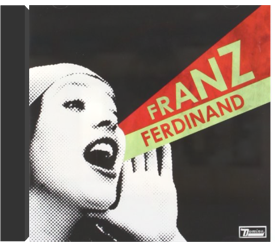 Franz Ferdinand
Brand new - ships from ireland
Drop A Three
Fumuj
DROP A THREE
garbage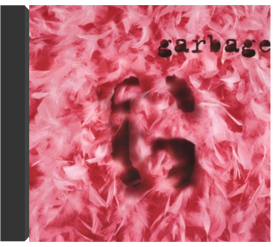 Garbage
Ultime 80's - Anthology 2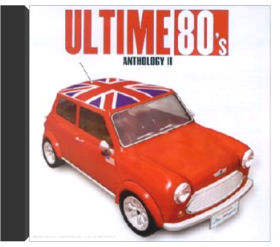 George Michael, Simple Minds, Culture Club, Frankie Goes To Hollywood, Tears For Fears, Depeche Mode, UB 40, Kim Wilde, Peter Gabriel, Genesis, Cindy Lauper, George Micheal, Madness, Kate Bush, Chris Rea, Samantha Fox, Blondie
Nul Si Pas Découvert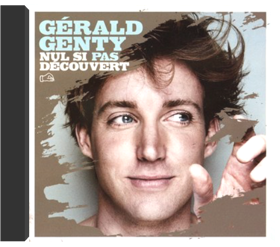 Gerald Genty
NUL SI PAS DÉCOUVERT
Humble Héros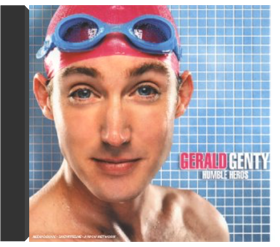 Gérald Genty
Gerald Genty
Rest Now, Weary Head! You Will Get Well Soon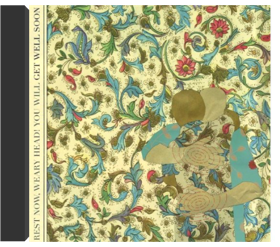 Get Well Soon
REST NOW, WEARY HEAD! YOU WILL GET WELL SOON
Felt Mountain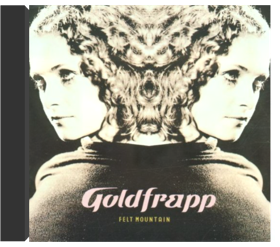 Goldfrapp
Repeupler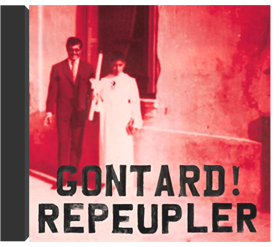 Gontard !
Veneer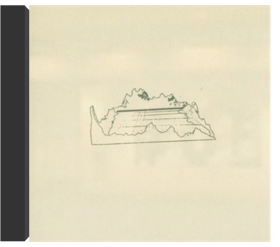 Gonzalez Jose
JOSE GONZALEZ Veneer (2005 UK issue 11-track CD album featuring his platinum selling debut album including the singles Crosses plus his well loved cover version of The Knifes Heartbeats [as featured on the Sony Bravia TV advertisement] complete with picture booklet insert PFG066CD)
Gorillaz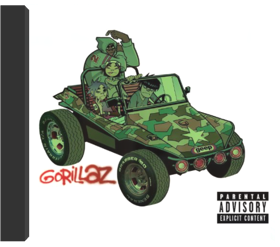 Gorillaz
GORILLAZ Gorillaz (2001 UK 17-track CD album including the singles Clint Eastwood 19-2000 Rock The House Tomorrow Comes Today the Bonus Recordings Clint Eastwood [Ed Case Sweetie Refix] & 19-2000 [Soulchild Remix] plus CD-Rom Section) picture sleeve)
La Revancha Del Tango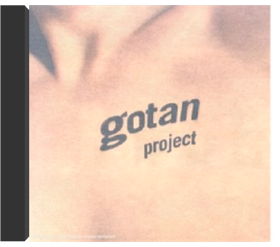 Gotan Project
LA REVANCHA DEL TANGO
La Revancha Del Tango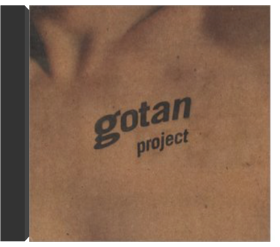 Gotan Project
REVANCHA DEL TANGO (BONUS CD)
Lunatico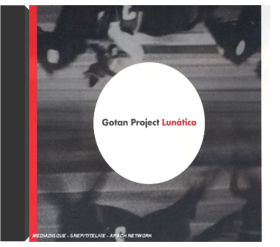 Gotan Project
La Revancha En Cumbia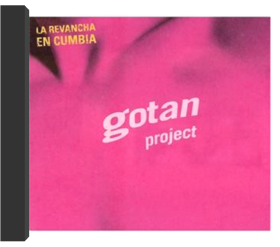 Gotan Project
LA REVANCHA EN CUMBIA
Tango 3.0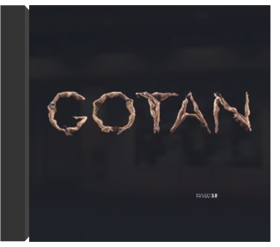 Gotan Project
Kicking the National Habit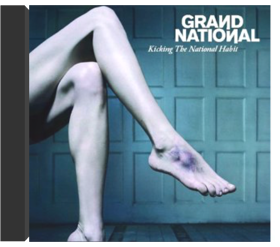 Grand National
Sumday - Edition limitée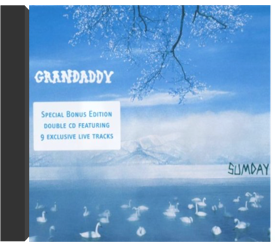 Grandaddy
GRANDADDY Sumday (2003 issue UK limited edition 21-track 2-CD album set including Bonus 9-track CD including live recordings from Glastonbury 2003 and the Black Sessions in June 2003 picture slipcase)
Veckatimest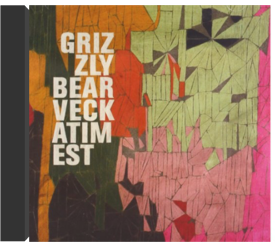 Grizzly Bear
STANDARD EDITION : Smash 2009 album! Soaring chamber-pop 'n' harmonic folk from the ascendant Brooklyn ensemble. Cameos by Victoria Legrand (Beach House) and Nico Muhly. Includes "Two Weeks" and "Cheerleader".
Through the Windowpane-Special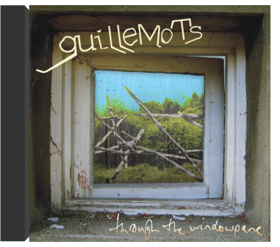 Guillemots
Utopies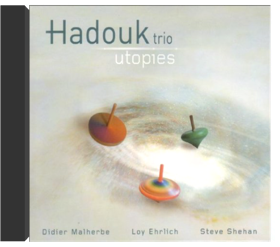 Hadouk Trio, Jon Hassell
I Created Disco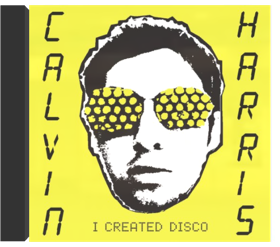 Harris Calvin
CD neuf sous blister - Livraison rapide et soignée
Lover/Fighter
Hawksley Workman
The Feast of the Broken Heart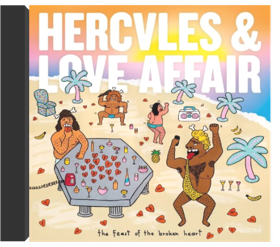 Hercules & Love Affair
Flying Wonders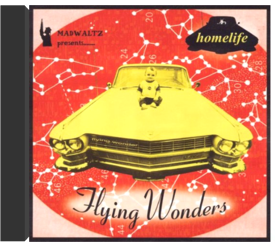 Homelife
Guru Man & Hubcap Lady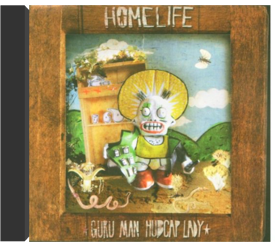 Homelife
In Our Heads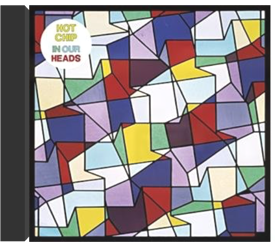 Hot Chip
Why Make Sense?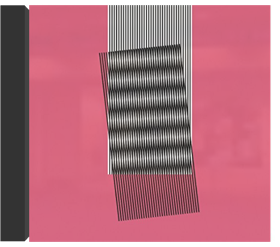 Hot Chip
DELUXE EDITION : (2CD) 2015 album from UK synth-pop faves fronted by Alexis Taylor. Includes 'Huarache Lights' & 'Need You Now' & comes with a bonus 'Separate' 4-track EP.
Sacred Ground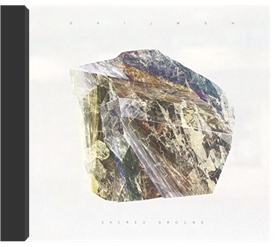 Howling
Neveroddoreven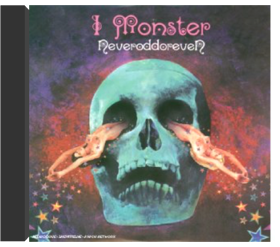 I Monster
we are not the infadels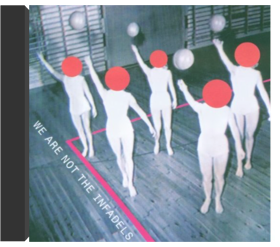 Infadels
Our Love To Admire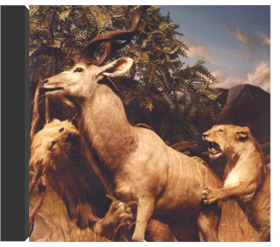 Interpol
2007 album of muscular rock & luminous atmospherics outta New York City! Includes "The Heinrich Maneuver".
Mirror Mirror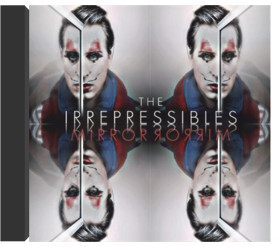 The Irrepressibles
Isaac Delusion
Isaac Delusion
La Vague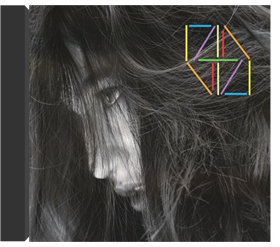 Izia
Hypnophobia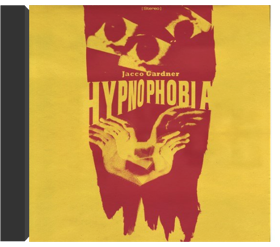 Jacco Gardner
Rendez-Vous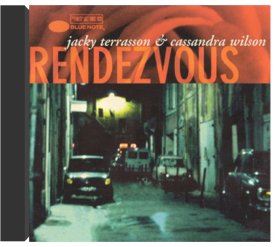 Jacky Terrasson & Cassandra Wilson
1997 collaboration, from the good folk at Blue Note.
Invitation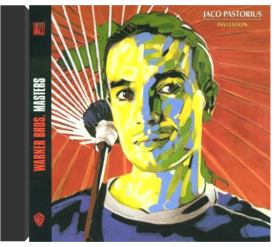 Jaco Pastorius
Zanaka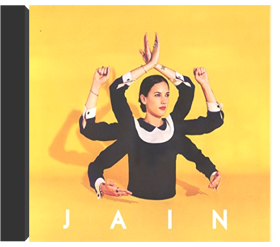 Jain
Light And Wires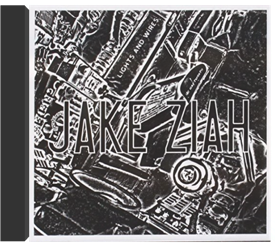 Jake Ziah
CD neuf sous blister - Livraison rapide et soignée
Poison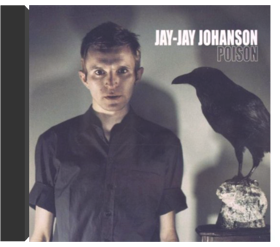 Jay Jay Johanson
Antenna - Copy control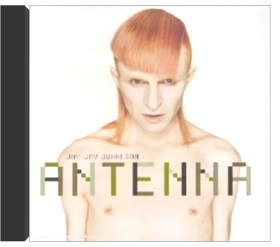 Jay-Jay Johanson
Avec ce timbre de voix qui donne toujours l'impression de ne pas vouloir déranger Jay-Jay Johanson est quand même devenu l'un des songwriters les plus captivants de son temps. Et sa musique au charme fou, faite d'arrangements malins et de mélodies sûres devient vite aussi indispensable qu'un ami. Jay-Jay Johanson est peut-être celui-là, avec sa manière de nous parler de lui, en nous demandant de l'écouter. "Open Up" s'ouvre ainsi sur un gimmick obsédant tandis que s'envole cette voix timide. Traversée de samples, de scratches dangereux, celle-ci pourrait faire un malheur sur un dance-floor moite. Moins cependant que "On The Radio", autre hit prédateur, qui lui est un appel sur la piste, appel à danser intelligent avec un de ces thèmes qui s'inscrit durablement dans les neurones. Et puis il y a toutes ces idées, géniales parce que simples, comme la trompette à la Chet Baker qui introduit encore une autre confidence d'ami nommée "I Want Some Fun". Totalement imprégné des sonorités des années 80, Jay-Jay Johanson en livre à l'occasion sa version du 3e millénaire, et c'est un "Automatic Lover" sous influence Depeche Mode qui impose son groove puissant. Avec ce 4e album, le chanteur suédois va certainement quitter le cercle de branchés initiés, pour rencontrer un public médusé de l'avoir ignoré jusque-là. —José Ruiz
Poison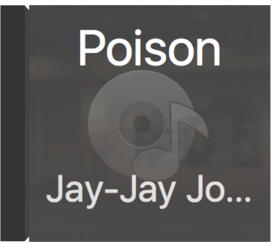 Jay-Jay Johanson
Poison : le mot est bien choisi pour définir le charme insidieux que propage dans nos veines ce troisième disque de Jay Jay Johanson. Accompagné par Robin Guthrie, guitariste des Cocteau Twins, le crooner suédois place la barre très haut : ses textes et ses mélodies, servis par un instrumentarium où l'acoustique caracole avec une pincée d'electronica comme sur "Believe In Us" ou "Colder", rappellent qu'il est un grand admirateur du trompettiste chanteur de jazz Chet Baker. La délicatesse et la fragilité sont les mêmes, comme l'évanescence d'un chant qui parfois s'étrangle à la limite de la brisure. Magique. —Philippe Robert
Spellbound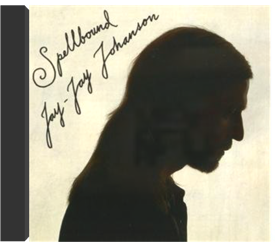 Jay-Jay Johanson
SPELLBOUND (2 CD)
The Long Term Physical Effects Are Not Yet Known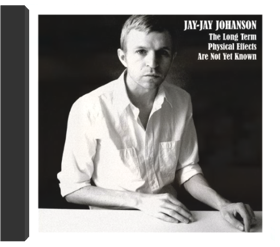 JAY-JAY JOHANSON
THE LONG TERM PHYSICAL EFFECTS ARE NOT YET KNOWN
Suite liturgique / Cantate des proverbes / Ceremony of carols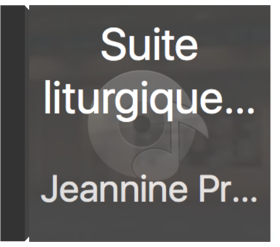 Jeannine Prosper
Grace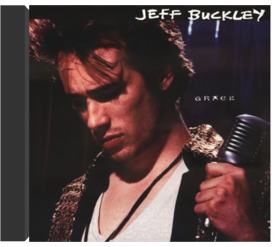 Jeff Buckley
Live à l'Olympia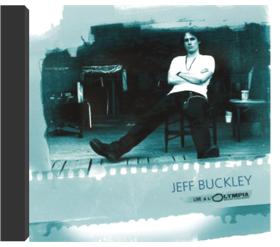 Jeff Buckley
Comme c'est souvent le cas avec les idoles prématurément disparues et canonisées ipso facto, l'œuvre que laisse le fils du génial Tim Buckley est bien partie pour être pillée à tour de bras. Sinon, comment expliquer les sorties consécutives de deux enregistrements publics, Mystery White Boy et ce Live à l'Olympia, certes parfaits pour ce qui est de démontrer combien l'auteur de Grace était une bête de scène. On ne boudera pas notre plaisir et on se laissera tenter sans se faire prier par l'enregistrement de ce mythique concert de 1995 qui est encore chaud comme la braise dans toutes les mémoires de ceux qui eurent la chance d'y assiter. Tout y est : une voix à damner son âme qui couvre plusieurs octaves, l'influence du lied sur les montées des morceaux, les rythmes orientalisants, les riffs plombés hérités de Led Zeppelin dont il était fan et, surtout, le lyrisme et le charisme d'un chanteur habité comme nul autre. Tout cela a déjà été écrit des milliers de fois. Le mieux est encore d'écouter Jeff Buckley. D'autant que sa cover de "Kick Out Of The Jams" de MC5 vaut son pesant d'or. —Hervé Comte
Xxx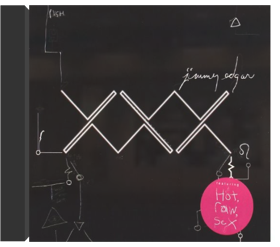 Jimmy Edgar
Grey Tickles Black Pressure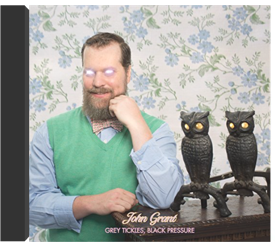 John Grant
2015 album of opulent balladry & brooding alt-pop from US singer-songwriter. Includes 'Disappointing' with guest vocals byTracy Thorn (Everything But The Girl).
Masada Live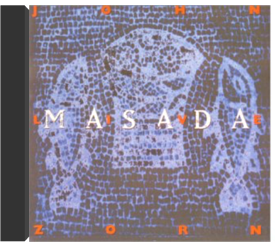 John Zorn
Go - Experience Edition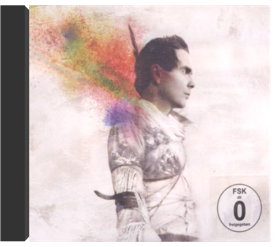 Jonsi
GO - EXPERIENCE EDITION (CD + DVD + EXPÉRIENCE ONLINE)
Redemption's Son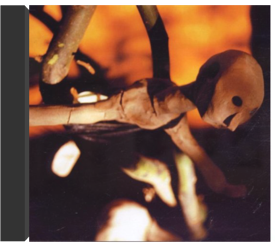 Joseph Arthur
Chaque album de Joseph Arthur est un défi à la raison. Le pari consiste pour lui, et surtout ceux qui l'entourent, à faire entrer dans le disque tout l'univers fantasque de ce singer-songwriter éclaté. Et il aura fallu la folie complice de gens comme Tchad Blake, Mike Napolitano ou Ben Findlay pour capter ces apparitions fugitives que sont les chansons de l'artiste. Les titres glissent dans le temps ("You Could Be In Jail") et on les saisit au vol tels des rêves éveillés. Le psychédélisme comme mode opératoire pour matérialiser des instants imaginaires, et jamais très réjouis aussi ("You Are The Dark"). Joseph possède une réelle science de la musique et une forme érudite de cette science-là. Il sait construire ses climats avec les bons outils, et muscler le moment venu son propos évanescent ("In The Night"). Car c'est bien là tout le talent de cet américain inclassable. Il parvient à décocher les plus prédatrices des mélodies ("September Baby", "Redemption's Son"), tout en semblant extérieur à ce qu'il provoque. En vrai compositeur, il propose avec ce 3e album une forme d'écriture qui, même si elle renvoie aux Beach Boys autant qu'à Dylan, s'affirme comme unique. Sombre, intelligent et beau. —José Ruiz
Les choses en face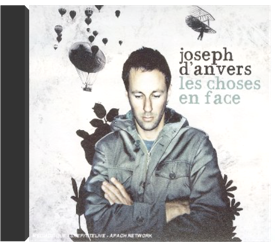 Joseph d'Anvers
Le Festin de Juliette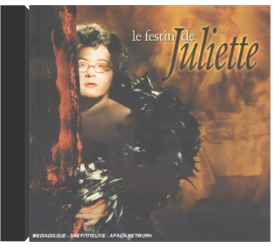 Juliette
Produit de qualité, n'hésitez pas à contacter le vendeur pour toute question.
Mutatis mutandis CD cristal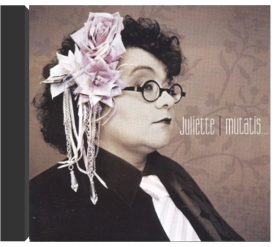 Juliette, Juliette/Guillaume Depardieu
MUTATIS MUTANDIS CD CRISTAL
Justice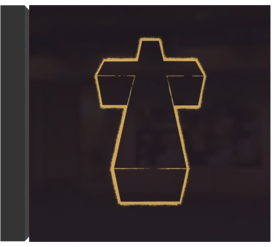 Justice
JUSTICE Cross - First Album (2007 French 12-track double LP housed in a gatefold sleeve with printed inners and poster superb debut album from the French duo that sounds like Daft Punk on steroids utilising heavy processed beats schizo electronica whilst crucially still retaining elements of disco and funk. This copy is still factory sealed and is in MINT condition)
Pop Collection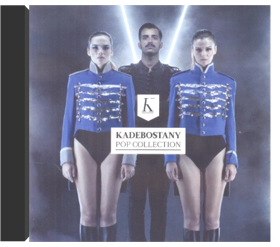 Kadebostany
Hands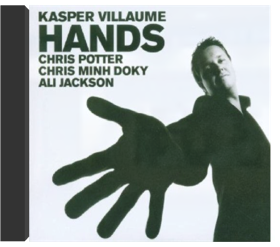 Kasper Villaume & Chris Potter & Ali Jackson
8ème ciel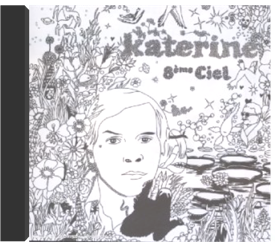 Katerine
8ÈME CIEL (+ 4 CLIPS)
Mes mauvaises fréquentations
Katerine
MES MAUVAISES FRÉQUENTATIONS
Fauré : Requiem, op. 48 - Pavane, op. 50 - Elégie, op. 24 - Après un rêve, op. 7 n° 1 - Dolly, op. 56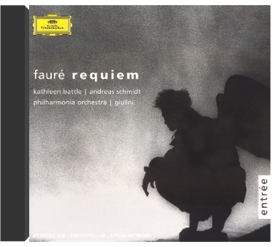 Kathleen Battle, Andreas Schmidt
REQUIEM OP.48 - PAVANE OP.50 - ELÉGIE OP.24 - APRÈS UN RÊVE OP.7 N°1...
Jasmine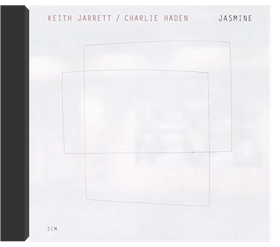 Keith Jarrett
2010 collaboration of intimate,spontaneous & warm interpretations of standards from reunited jazz icons Keith Jarrett & Charlie Haden on ECM Records!
La biographie de Luka Philipsen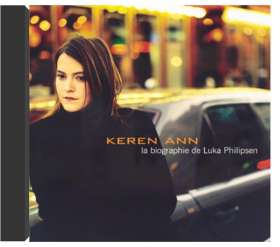 Keren Ann
LA BIOGRAPHIE DE LUKA PHILIPSEN
Day & Age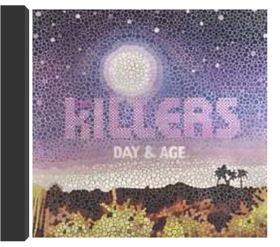 The Killers
Hot Fuss + 2 Bonustracks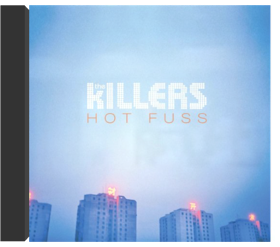 The Killers
THE KILLERS Hot Fuss (2005 Korean limited edition enhanced 12-track CD album with the bonus recording Glamorous Indie Rock & Roll and CD-Rom video for Somebody Told Me; picture sleeve with lyrics poster and housed in a card picture slip case which is still sealed in the stickered shrink)
Only By The Night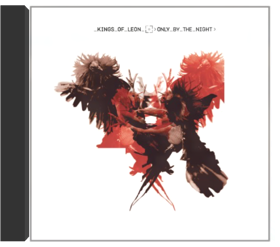 Kings of Leon
Massive 2008 album! Anthemic arena-rock 'n' ambitious pop from the frisky Followill fellers. Includes "Sex On Fire".
Derrière la pluie - Digipack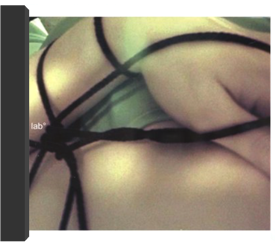 Lab°
The Age of the Understatement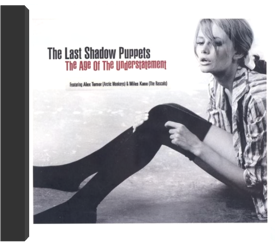 The Last Shadow Puppets
File: ARCTIC MONKEYS. 2008 album from Arctic Monkeys frontman Alex Turner and ex-Rascal Miles Kanes! Widescreen pop 'n' brassy orchestrations, for fans of Scott Walker and David Axelrod.
The Age of the Understatement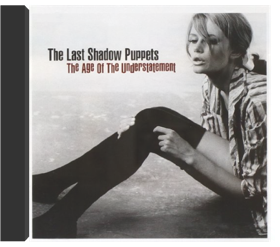 The Last Shadow Puppets
Carbon Glacier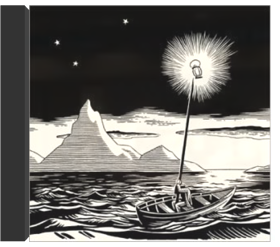 Laura Veirs
Laura Veirs, Américaine de 28 ans à la sortie de cet album, née dans les montagnes du Colorado, écrit des ballades intemporelles teintées de folk, de blues ou de country. Installée à Seattle après un long périple en Asie, elle ne doit au berceau du grunge que le titre de son quatrième album Carbon Glacier, nom du glacier situé sur le mont Rainier. Car Laura Veirs compose des mélodies climatiques inspirées par Dame Nature. Ses références mêlent Melville et son Moby Dick, Monet, Virginia Woolf ou Kurt Cobain, tous trois cités dans "Rapture", chanson funeste rehaussée d'un léger sifflotement. Mais rien de morbide dans l'exaltation de Laura Veirs qui préfère les rêveries au tempo lent rongé de banjo, d'orgue ou de violon des Tortured Souls, groupe formé de membres de Beck, Nirvana ou Blonde Redhead. De l'escapade instrumentale de "Anne Bonny Rag" au pamphlet anti-guerre "Cannon Fodder" ("I will not have a child, I will be wild"… "I will not produce meat for your slaughter, no more cannon fodder") en passant par les voix enfantines de "Snow Camping", sa musique, toute en reliefs et volumes, se révèle simple et efficace. Dans la lignée de Kristin Hersh, Lisa Germano ou Cat power. —Sabrina Silamo
Stories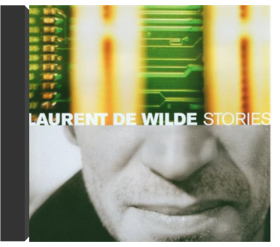 Laurent de Wilde
Time + Change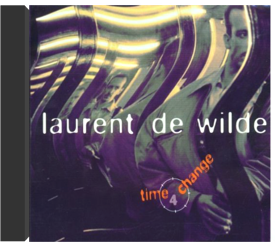 Laurent De Wilde
Ce nouvel enregistrement de Laurent de Wilde risque d'en surprendre plus d'un. Tournant le dos au jazz acoustique, regardant droit devant lui, le pianiste fait siennes les musiques d'aujourd'hui, l'électronique lui offrant un champ infini de possibilités. À la trappe le rutilant Steinway de ses derniers albums, bonjour le Fender Rhodes et tout un tas de drôles de machines pour un bon bol de rythmes, un bain de sons numériques. Un nouveau départ, certes, mais Laurent de Wilde sait très bien où il va, possède tout le bagage nécessaire pour faire autre chose. Loin d'être oubliés, Monk, Coltrane, mais surtout le Miles Davis électrique de l'époque de Bitches Brew et le fabuleux sextette qu'Herbie Hancock possédait alors, restent le point de départ de ses savantes recherches dans lesquelles la techno et la soul croisent le reggae et le bop. Ces plages torrides et folles, véritables poèmes pétris de groove et de feeling, sont le jazz de demain. —Pierre de Chocqueuse
The Present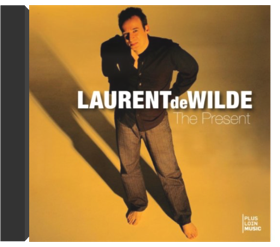 Laurent De Wilde, Dion Parson
Organics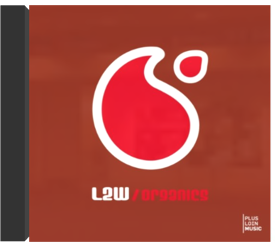 Laurent De Wilde, Gael Horellou
Open Changes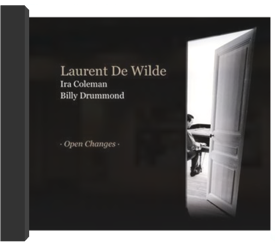 Laurent De Wilde - Ira Coleman - Billy Drummond
OPEN CHANGES
La Llorona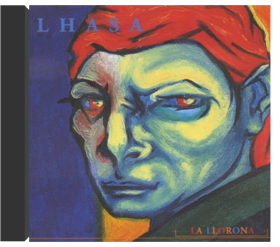 Lhasa
If You Wait
London Grammar
Wildewoman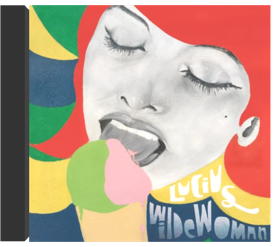 Lucius
La tête en arrière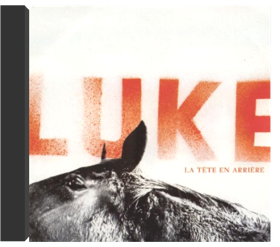 Luke
LA TÊTE EN ARRIÈRE
I Never Learn
Lykke Li
LIMITED DIGIPAK : Captivating 2014 album from the Swedish songstress! Co-produced by Bjorn Yttling (Peter Bjorn & John) and Greg Kurstin (The Bird & The Bee). Includes "No Rest For The Wicked".
Je dis aime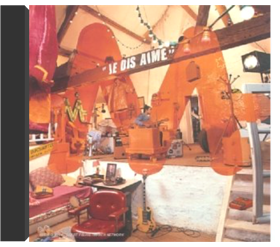 M (Mathieu Chedid)
Moving on up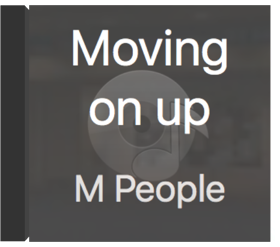 M People
Dead Cities, RedSeas&LostGhosts - Nouvelle version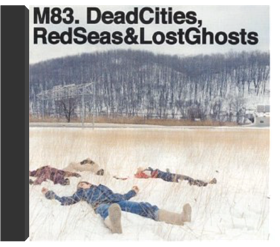 M83
Digital Shades /Vol.1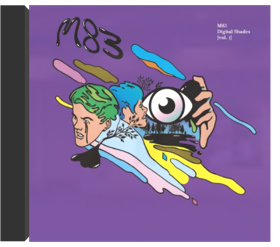 M83
Junk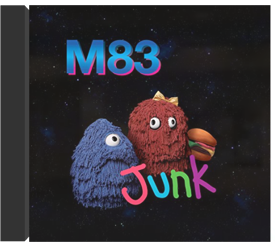 M83
You & the Night [les Rencontre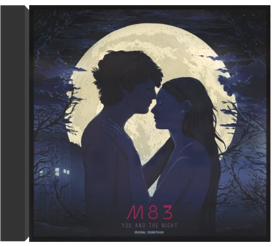 M83
Au Pays d'Alice
Maalouf Ibrahim, Oxmo Puccino
Adventure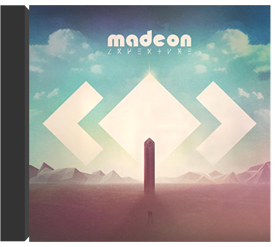 Madeon
Their 16 Greatest Hits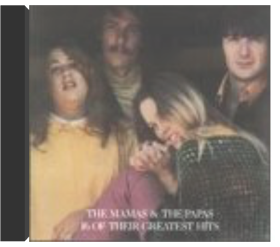 Mamas, The Papas
Komdu til mìn svarta systir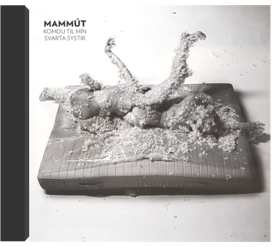 Mammùt
Kissin Time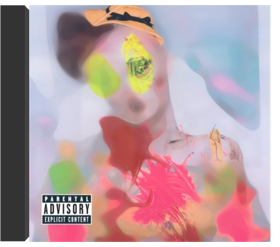 Marianne Faithfull
Certains n'oublieront jamais l'égérie des Stones et la cultissime star du Swinging London qu'elle fut, pas plus que sa vie romanesque à souhait, d'autres risquent fort de découvrir avec cet album une grande dame, chanteuse plus que convaincante depuis ses débuts, et surtout reconnue depuis le succès de Broken English. Marianne Faithfull aime prendre des risques, ce qu'elle fit du milieu des années 80 à la fin des 90's, en interprétant Kurt Weill sur un disque où figure toute l'intelligentsia (Lost In The Stars), s'insinuant dans le théâtre musical de Michael Mantler ou réalisant avec Angelo Badalamenti le génial A Secret Life. Toutefois moins téméraire, Kissin Time se présente comme un retour en fanfare à la case pop, peaufiné sur mesure par quelques rock stars qui ne se sont pas fait prier pour être de la partie. Au point que le casting prend des allures de All Stars : Billy Corgan de Smashing Pumpkins, Beck, Jarvis Cocker de Pulp, Etienne Daho et Damon Albarn de Pulp réunis – excusez du peu ! Chacun d'entre eux apporte sa touche, qui des mélodies imparables, un autre sa voix de crooner aux accents folk et ses rythmiques princières, ou encore, plus loin, des sons électroniques qui ramènent pratiquement à l'époque glorieuse de Depeche Mode ! C'est le sans faute au palmarès duquel les mentions spéciales vont à "Sex With Stranger" (Beck) et, cerise sur le gâteau, "Song For Nico", dédié à la chanteuse du Velvet et arrangé par Dave Stewart. Sombre et crépusculaire, hanté par une voix cassée par la vie, ce morceau renvoie au meilleur de A Secret Life. Autobiographique (tout au moins en partie), intimiste ou parfois roublard : une réussite totale. —Hervé Comte
The Pale Emperor EDITION DELUXE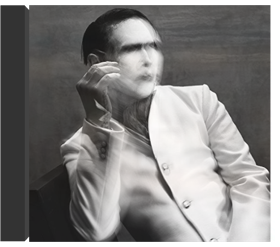 Marilyn Manson
DELUXE EDITION + 3 BONUS TRACKS : 2015 album from Brian & the boys, co-produced by film composer Tyler Bates (Guardians Of The Galaxy). Includes 'Deep Six'.
Songs About Jane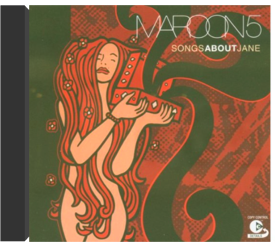 Maroon 5
MAROON 5 Songs About Jane (2003 UK 12-track CD album including the singles Harder To Breathe This Love She Will Be Loved & Sunday Morning)
End Of The World Party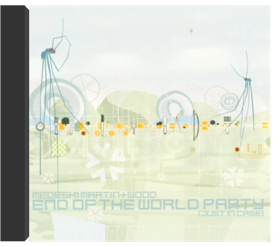 martin & wood Medeski
100th Window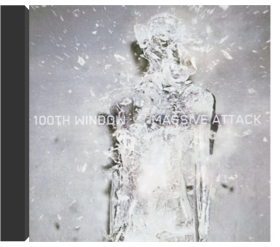 Massive Attack
1 x CD Album, Copy Protected
UK & Europe 2003 1 Future Proof 5:38 2 What Your Soul Sings 6:38 3 Everywhen 7:39 4 Special Cases 5:09 5 Butterfly Caught 7:34 6 A Prayer For England 5:48 7 Small Time Shot Away 7:59 8 Name Taken 7:49 9.1 Antistar 8:17 9.2 Hidden Track 10:50
Blue Lines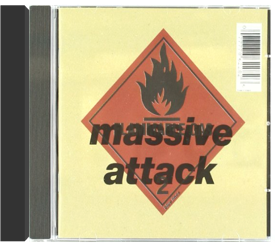 Massive Attack
Mezzanine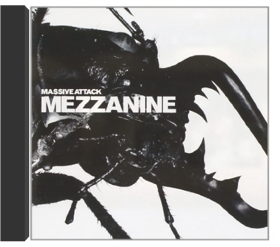 Massive Attack
ONE OF THE FINEST ALBUMS EVER MADE
Protection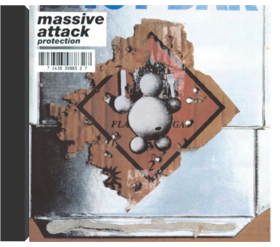 Massive Attack
CLASSIC ALBUM
No Deal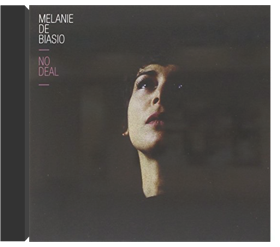 Melanie de Biasio
Super 8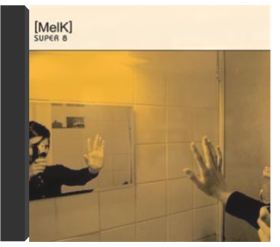 Melk
The English Riviera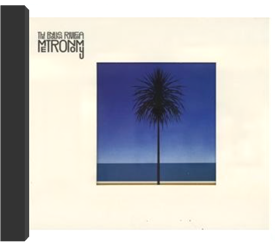 Metronomy
THE ENGLISH RIVIERA
Love Letters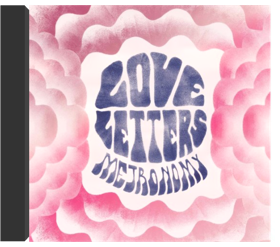 Metronomy
Metronomy "Love letters" - Cd Digipack
Nights Out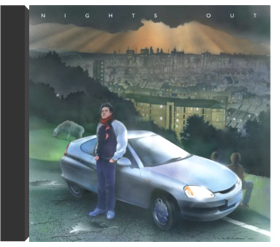 Metronomy
Mgmt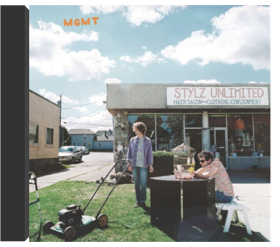 Mgmt
Oracular Spectacular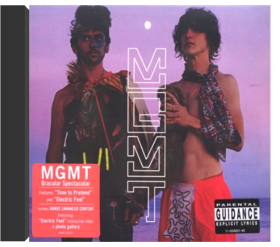 Mgmt
2008 debut. Sardonic AOR pop & cosmic psych from a pair of Brooklyn art provocateurs, for fans of Todd Rundgren and Suicide alike. Produced by Dave Fridmann (Flaming Lips). Includes CD-ROM component of a film clip, photo gallery and more.
Thriller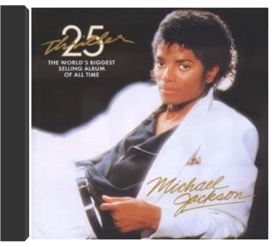 Michael Jackson
Live à Saint Etienne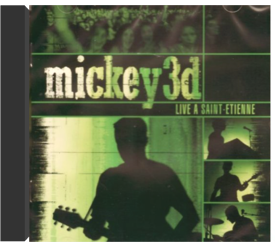 Mickey 3D
LIVE À SAINT ETIENNE
Matador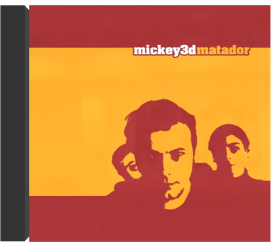 Mickey 3D
Tu vas pas mourir de rire - Copy control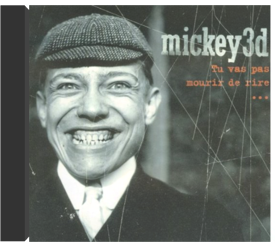 Mickey 3D
TU VAS PAS MOURIR DE RIRE - COPY CONTROL
Antiphon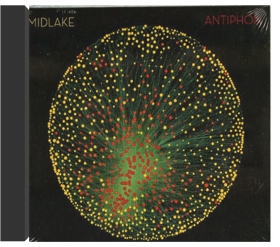 Midlake
The Courage Of Others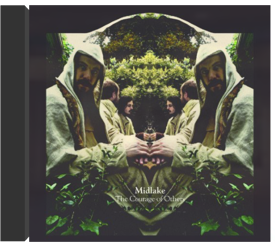 Midlake
THE COURAGE OF OTHERS
The Trials Of Van Occupanther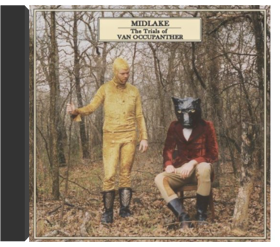 Midlake
MIDLAKE The Trials Of Van Occupanther CD
Life In Cartoon Motion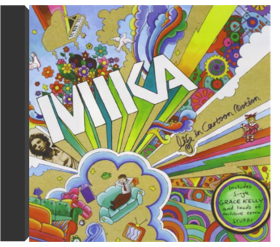 Mika
1964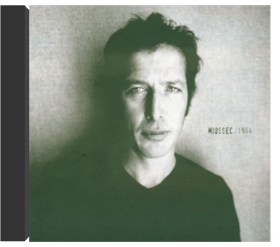 Miossec
A Prendre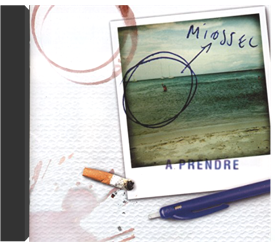 Miossec
Boire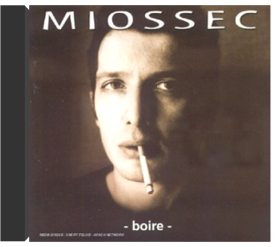 Miossec
Brûle
Miossec
La Voix du Vaurien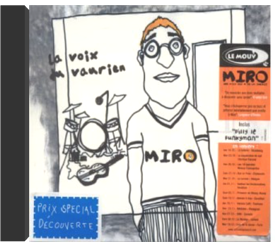 Miro
Il faut être sourd et aveugle pour ne pas se rendre compte du potentiel contenu dans cet album-ci. Car La Voix du vaurien n'a pas besoin de porte-voix pour se faire entendre. Ludique, décomplexée et inventive, cette ample démonstration de pop, funky, blues et un peu hip-hop est un véritable régal pour les sens. Jean-Marc Miro réussit à imposer une griffe dès le premier titre en variant des ambiances sonores où domine cependant la guitare. Pour les seize titres de ce premier album made in home, l'auteur compositeur s'est inspiré de sa vie et de ses expériences. Car c'est entre la Tunisie, l'Italie, la France et l'Allemagne que cet autodidacte fait ses premiers pas et se bâtit un monde ponctué de petits boulots et de galères. Et lorsqu'il ne travaille pas, Miro s'adonne à sa passion, la musique. Aujourd'hui, il nous livre une poignée de compositions fascinantes et extrêmement efficaces sur fond de voix indolente. Quant aux réfractaires, ils se surprendront à balancer la tête en rythme. —Valérie Dupouy
18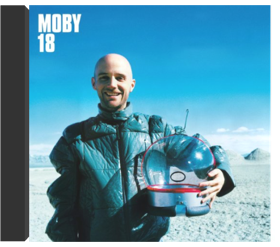 Moby
MOBY 18 (2002 UK 18-track CD album which sees Moby stick with the blues / gospel samples and smart collaborations includes the singles We Are All Made Of Stars Extreme Ways In This World In My Heart Sunday [The Day Before My Birthday] and Jam For The Ladies with guest appearances from Sinead OConnor & Angie Stone)
Hotel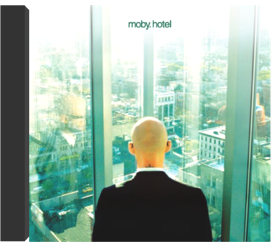 Moby
Innocents - Edition Digilivre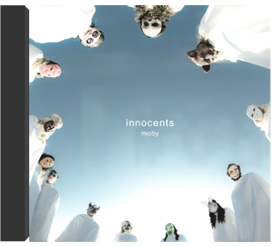 Moby
Play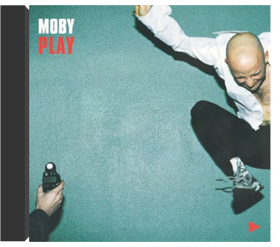 Moby
MOBY Play (Classic 1999 UK 18-track CD album including the singles Natural Blues Honey Why Does My Heart Feel So Bad and the stunning Porcelain picture sleeve CDSTUMM172)
III/Édition Deluxe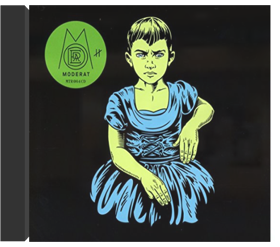 Moderat
DELUXE EDITION + 4 BONUS TRACKS : (2CD) 2016 album from hybrid of Modeselektor & Apparat, featuring 'Eating Hooks' & 'Ghostmother'.
Monkeytown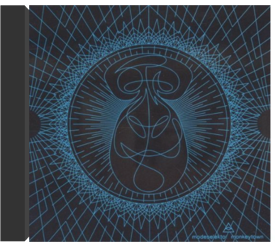 Modeselektor
Music Industry 3. Fitness Industry 1. Ep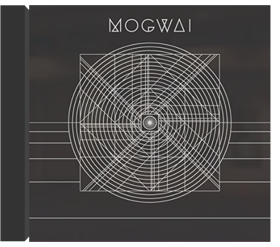 Mogwai
New 6-tracker from late 2014! Remixes of three songs off their rad "Rave Tapes" album, plus three exclusive cuts.
Rave Tapes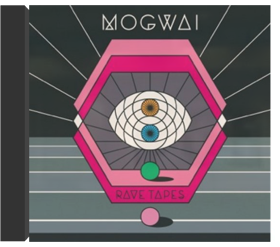 Mogwai
Event Horizon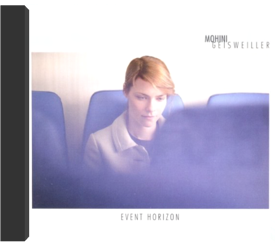 Mohini Geisweiller
1 - Raw forms
2 - Vale
3 - Milk teeth
4 - Toward
5 - Systole, diastole
6 - Tête d'or
7 - Paris 2013
8 - Corn fields
9 - Random
10 - Donnemarie-dontilly
11 - No recollection of this happening
12 - Plus rien
13 - Tempe
14 - April come she will
Climax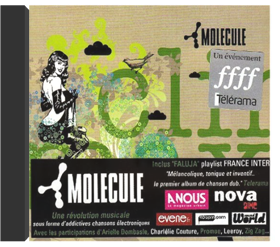 Molecule
Suicide Songs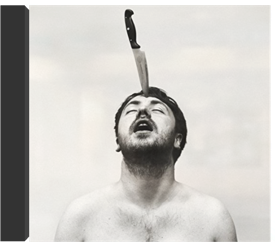 Money
Big Calm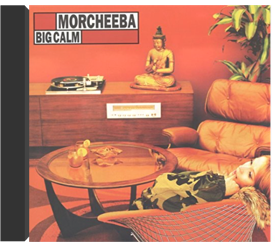 Morcheeba
Rome Wasn'T Built In A Day
Morcheeba
Epitaph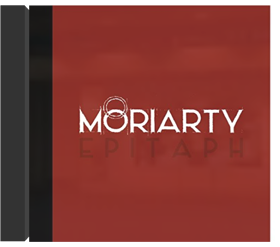 Moriarty
Man Made Machine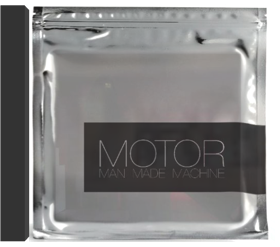 Motor
Post Industrial Ceremony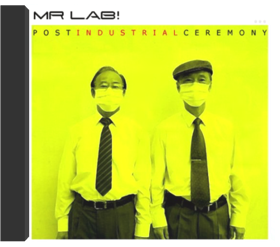 Mr Lab!
Bernard Lenoir Linrockuptible3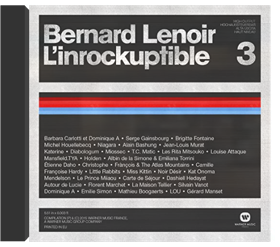 Multi-Artistes
The Very Best Of Ethiopiques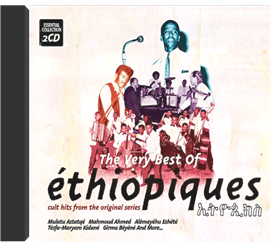 Multi-Artistes
THE VERY BEST OF ETHIOPIQUES
Absolution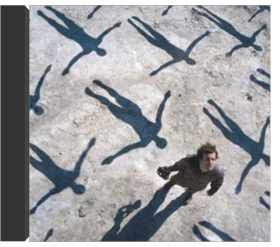 Muse
Face au difficile exercice, renchérir après le plébiscite remporté par Origin Of Symmetry, Muse demande l'Absolution. Le leader de ce trio britannique, l'ambitieux Matthew Bellamy, compare les chansons de ce troisième album à "a lot of apocalyptic stuff". Et en effet, la douzaine de titres habilement coproduits par Rich Costey (Fiona Apple, Rage Against The Machine…) et introduits par une symbolique marche militaire, conjuguent puissance des riffs metal et charges de batterie ("Hysteria" ou "Stockholm Syndrome"). L'enfer de Muse magnifié par la voix en feu de Bellamy est pavé de solos de piano dramatique ("Butterflies and Hurricanes" que certains n'hésitent pas à comparer à du Rachmaninov !) et de turgescences rock opéra ("Apocalypse Please"). Comme Queen, l'humour en moins. Quelques ballades joliment orchestrées telles "Endlessly" rappellent que Muse pratiqua toujours le grand écart entre lyrisme pyrotechnique et urgence punk. —Sabrina Silamo
Black Holes And Revelations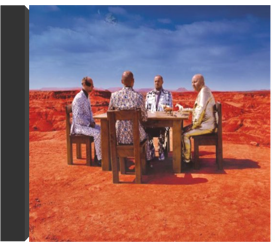 Muse
CD Album, Dig Digipack Edition
Hullabaloo Soundtrack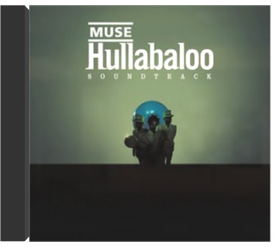 Muse
Après le magnifique Origin of Symmetry, deuxième essai remarqué de Muse, le trio britannique distille à nouveau ses humeurs romantiques et exaltées tout au long d'un luxuriant Hullabaloo Soundtrack. Ce double album constitué de faces B enregistrées entre 1999 et 2001 et de onze titres captés en octobre dernier au Zénith de Paris, renforcera la réputation flamboyante de ces tenants de la pop alternative. Côté live, 90 minutes épiques scandées de titres incandescents enfin débarrassées de la production au karcher de John Leckie. Côté studio, 10 titres éclectiques relevés d'instrumentaux aux riffs sauvages ou de la voix borderline du freluquet Matthew Bellamy. Muse, spécialiste des refrains héroïques et des mélodies convulsives, agacera comme d'habitude les amateurs transis de Thom Yorke (Radiohead), Brett Anderson (Suede) et Jeff Buckley. Mais l'énergie, sublimée par la scène, de ces jeunots fans de Rage Against The Machine permettra de patienter jusqu'au premier semestre 2003, date annoncée du troisième opus de ce groupe fougueusement lyrique. —Sabrina Silamo
Origin Of Symmetry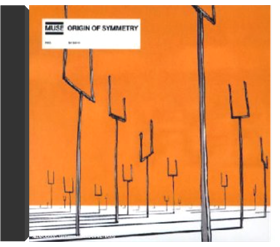 Muse
Deux ans après Showbizz, opus qui propulsa Muse aux avant-postes des hit-parades et leur ouvrit les portes de la gloire, le trio affronte le dur exercice du deuxième album. Catalpulté fer de lance du renouveau de la pop anglaise en compagnie de Travis et Coldplay, Muse n'en consulte pas moins allégrement les archives du rock. La musique du combo étirée par les accents célestes de Matthew Bellamy, émule de Thom Yorke ou Jeff Buckley en version allégée, mêle puissance et expérimentation. Et les onze titres de Origin Of Symmetry, même retaillées par un binôme de producteurs talentueux, les fameux John Leckie et Dave Bottill (responsable du meilleur de Deux), n'évitent pas toujours le piège de la grandiloquence. Émules du rock héroïque de leurs aînés, école U2, les trois jeunots de South Devon s'attachent à masquer leur ferveur juvénile sous des effets tarabiscotés. Entre une petite cantate jouée au piano, quelques nappes de claviers psychédéliques ou une guitare flamenco, Muse construit une pop rock au romantisme exacerbé. Enfiévré et onirique. —Sabrina Silamo
The Resistance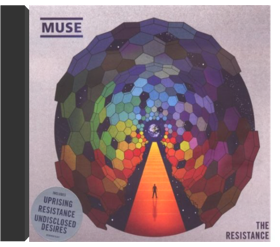 Muse
THE RESISTANCE
Showbiz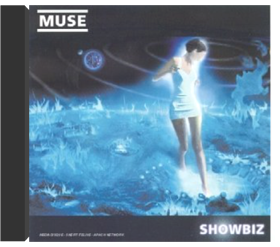 Muse
Révélation de l'année 1999 dans le Landernau pop/rock, touchant à la fois le grand public et un public plus "indé", Muse apporte sans conteste un souffle d'air frais à la musique pop britannique. A la croisée du lyrisme de Radiohead et de l'énergie, pour ne pas dire de la puissance de Nirvana, le groupe offre de spectaculaires compositions sur les douze titres que compte cet album, allant de la ballade grandiose ("Hate This And I'll Love You") aux riffs de guitares exaltés en passant par des tubes incontestés comme "Unintended", symbole triomphal de ce groupe plein d'avenir. —Florent Mazzoleni
The Music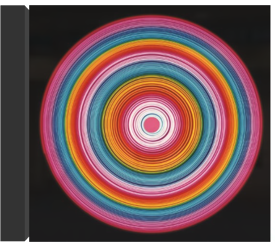 The Music
THE MUSIC Music (2002 UK 10-track CD album including the singles Take The Long Road And Walk It and The People picture sleeve CDHUT76)
Musica Nuda I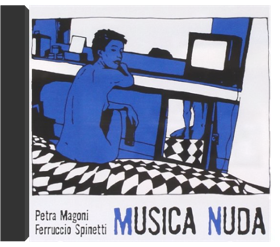 Musica Nuda, Ferruccio Spinetti, Petra Magoni
1 - Eleanor rigby
2 - Roxanne
3 - Prendila cosi
4 - Run with me
5 - I will survive
6 - Guarda che luna
7 - Maledetto sia l'aspetto
8 - Blackbird
9 - Sacrifice
10 - How intro / how insensitive
11 - Voglio di vita uscir
12 - Raindropskeepfallingonmyhead
13 - Nessuno
14 - Nature boy
15 - Imagine
Love'S Crushing Diamond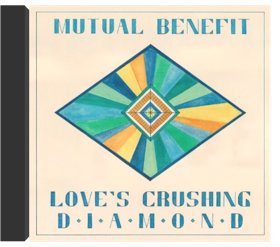 Mutual Benefit
R.S.V.P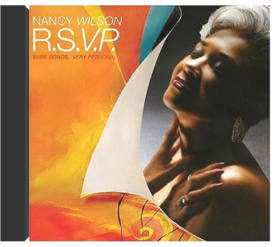 Nancy Wilson
iii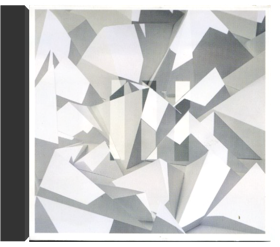 Nao
No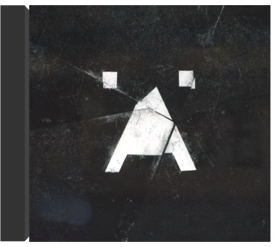 Nao
#4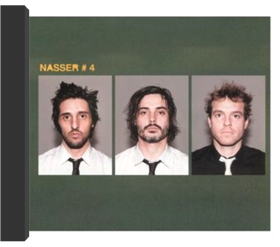 Nasser
#7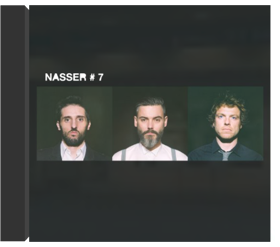 Nasser
The 8th Continent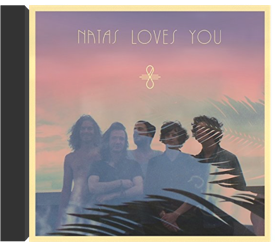 Natas Loves You
Revolving Doors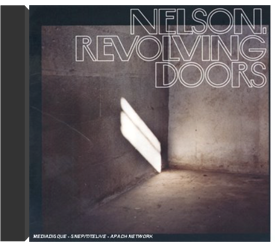 Nelson
Regal Daylight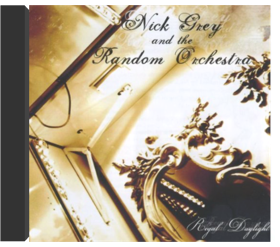 Nick&the Random Orchestra Grey
Khmer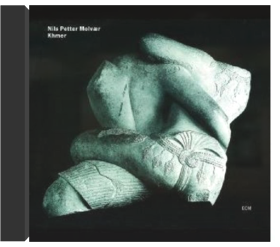 Nils Petter Molvaer
Solid Ether
Nils Petter Molvaer
Nevermind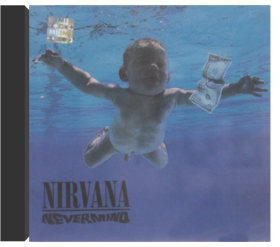 Nirvana
Cet album a changé la face du rock et sans doute tué Kurt Cobain. L'ange à l'oeil trop clair et aux cheveux filasses n'était certainement pas assez solide pour supporter la charge d'une gloire planétaire aussi méritée qu'inconcevable. On ne comprendra jamais pourquoi cette alchimie complexe força les portes de millions de foyers réfractaires aux musiques dures, mais la qualité de tous ses ingrédients n'aura échappé à personne. Au-delà de l'effet "Smells Like Teen Spirit", on soulignera la production nickelée de Butch Vig, la puissance de mélodies filigranées et l'apport considérable du batteur Dave Grohl au monde déchiqueté et pessimiste de Kurt. Entre mélancolie hypocondriaque et guitares d'assaut, le mouvement grunge trouva en Nevermind ses principales (voire uniques) lettres de noblesse. Le meilleur digest possible des années quatre-vingt-dix : indispensable. —Jean-Luc Manet
666667 Club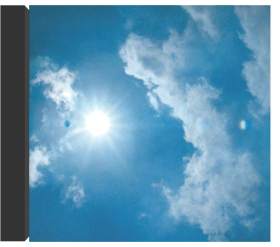 Noir Désir
Des visages des figures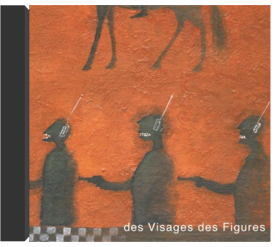 Noir Désir
CD Feat.Manu Chao
Du ciment sous les plaines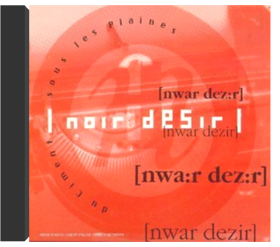 Noir Désir
DU CIMENT SOUS LES PLAINES
En Public - Edition Luxe Coffret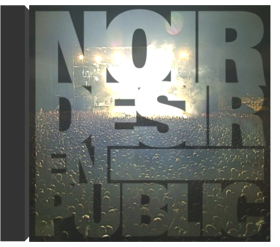 Noir Désir
Tostaky
Noir Désir
Stuck Between Rock And A Hard Place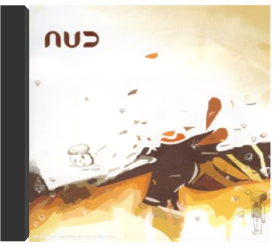 Nud
Neuf sous blister Livraison rapide et soignée
Be Here Now
Oasis
OASIS Be Here Now (1997 Austrian 12-track CD album including DYou Know What I Mean? Stand By Me & All Around The World picture sleeve)
Definitely Maybe (Remastered) Edition 3CD Deluxe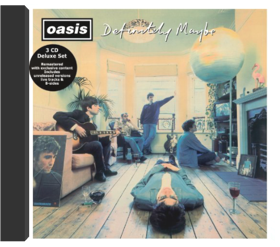 Oasis
(What's The Story) Morning Glory ?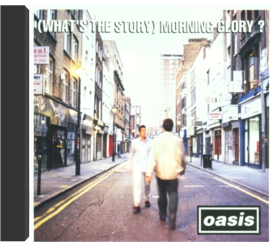 Oasis, Mike Leander, Noël Gallagher, Various, Liam Gallagher, Paul Mcguigan, Paul Weller
OASIS [Whats The Story] Morning Glory? (1995 Austrian issue 12-track PICTURE CD album including the classic tracks Roll With It Wonderwall Dont Look Back In Anger Some Might Say and Champagne Supernova [with a guest appearance by PaulWeller] with a picture/lyric booklet sleeve)
In Return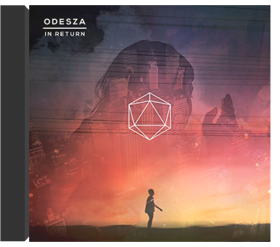 Odesza
My Head Is An Animal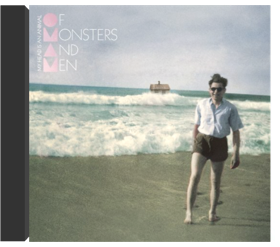 Of Monsters, Men
MY HEAD IS AN ANIMAL
Entity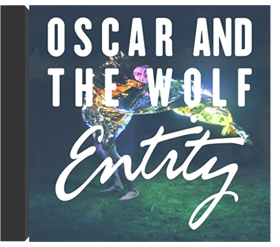 Oscar and the Wolf
Rituals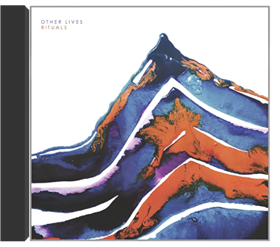 Other Lives
Silent Witness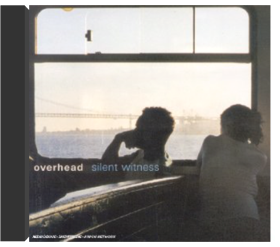 Overhead
Voilà le genre d'album qu'il faut faire écouter à ses amis au cours d'un blind test. Ne serait-ce que pour le plaisir de voir s'afficher le désarroi sur le visage de ceux qui ne le connaîtraient pas encore et risqueraient de lâcher, après s'être mûrement concentrés sur le premier morceau, le sublime "Innerself" : "Serait-ce un inédit de Jeff Buckley ?". Car, il faut bien l'avouer, depuis la disparition de ce dernier, rarement on a entendu chanteur aussi virtuose. Puis, au fur et à mesure que les morceaux défileront, les noms de Jay-Jay Johanson et Thom Yorke de Radiohead – que le patronyme de la formation évoque d'ailleurs – pourront être prononcés. Le désarroi sera certainement plus immense encore lorsque vous apprendrez à ceux qui ne manqueront pas de donner leur langue au chat qu'il s'agit d'un groupe... français !!! Son leader, Nicolas Leroux, tutoie les nuages (et les anges) avec une troublante décontraction, propulsé par des musiciens diaboliques qui ne sort! ent pas de nulle part, puisqu'ils ont épinglé St Germain et Air sur leur CV. Cela importe peu d'ailleurs. Nicolas Leroux a bon goût : il cite Scott Walker, Joni Mitchell, David Sylvian ou John Martyn parmi ses influences. Une première autoproduction l'avait fait remarquer par les bonnes fées de l'industrie du disque. Ce premier opus officiel devrait installer Overhead au sommet. Tant il est vrai que la fin de "You Call It Love", à écouter en boucle, ressemble à ce qu'est l'apesanteur. —Hervé Comte
Una Faccia In Prestito - Paolo Conte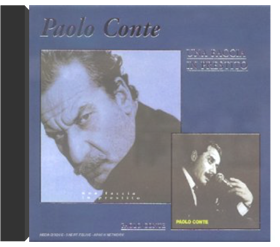 Paolo Conte
several people
paolo fedreghini & marco bianchi, Angela Baggi
Love Songs for Robots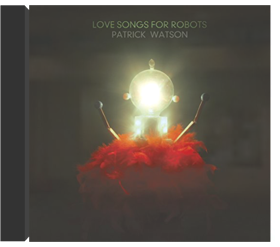 Patrick Watson
2015 album from Canadian indie-rock lad with elements of chamber pop, folk & jazz. Includes 'Places You Will Go'.
No Code - Digipack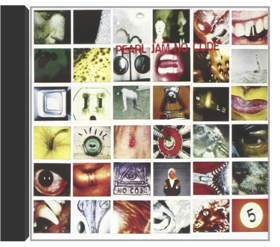 Pearl Jam
NO CODE - DIGIPACK
Pink Panther's Penthouse Party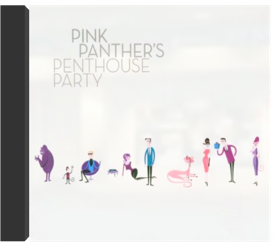 Peggy Lee, Pizzicato Five, Titan, Koop, Airling, Les Hommes, Phantomic, Ursula 1000, Saint Germain
Grace / Wastelands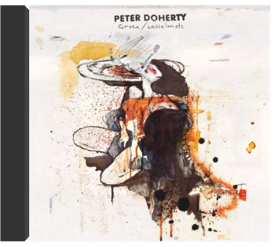 Peter Doherty
GRACE / WASTELANDS
Les créatures - L'homme à trois mains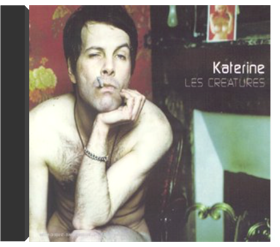 Philippe Katerine
LES CRÉATURES - L'HOMME À TROIS MAINS
Philippe Katerine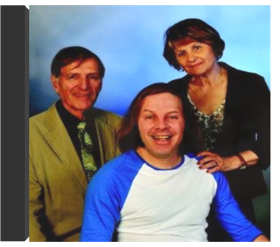 Philippe Katerine
PHILIPPE KATERINE
Robots Après Tout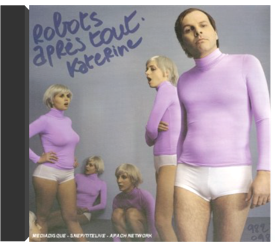 Philippe Katerine
Robots Après Tout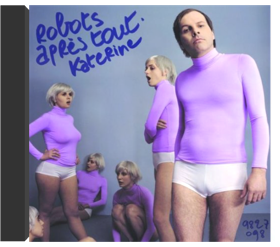 Philippe Katerine
ROBOTS APRÈS TOUT
Bankrupt! - Edition Deluxe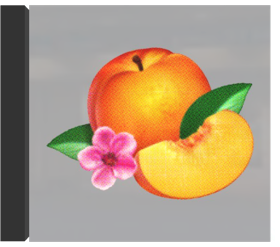 Phoenix
2CD Incl. 71 Short Sketches From Bankrupt Sessions
Chroniques de la haine ordinaire Vol.4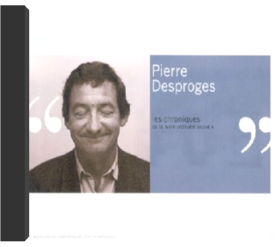 Pierre Desproges
CHRONIQUES DE LA HAINE ORDINAIRE VOL.4
Les Chroniques de la haine Vol.1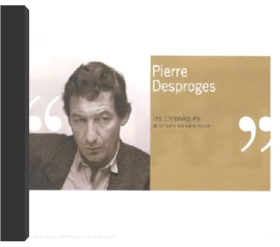 Pierre Desproges
La Foret des Mal-Aimes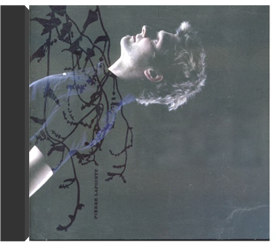 Pierre Lapointe
Atom Heart Mother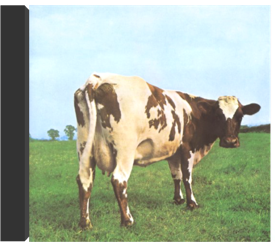 Pink Floyd
PINK FLOYD Atom Heart Mother (1995 UK 5-track digitally remastered picture printed CD the fifth studio album by the English progressive rock group lyric booklet picture sleeve CDEMD1072)
Dark Side Of The Moon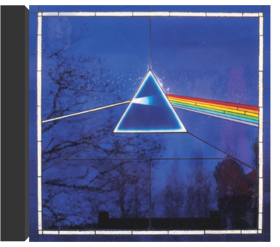 Pink Floyd
Track Listings 1. Speak To Me/Breathe 2. On The Run 3. Time 4. The Great Gig In The Sky 5. Money 6. Us And Them 7. Any Colour You Like 8. Brain Damage 9. Eclipse
Pulse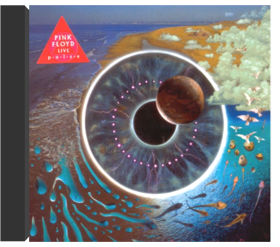 Pink Floyd
Pulse est un double CD live où l'on retrouve un Pink Floyd ayant du mal à se remettre du départ de son leader-auteur-compositeur-bassiste Roger Waters. Le groupe, ou ce qu'il en reste (accompagné de musiciens invités), interprète l'intégralité du mythique album Dark Side Of The Moon. Notre enthousiasme est vite refroidi puisque chaque passage intime de l'oeuvre est gâché par le bruit que fait le public. Ce dernier chante sur plusieurs autres titres, si bien qu'on croirait presque à l'enregistrement d'un karaoké. Si le souhait du Floyd était de pouvoir recréer l'atmosphère d'un concert, c'est raté. —Rob O'Connor
The Endless River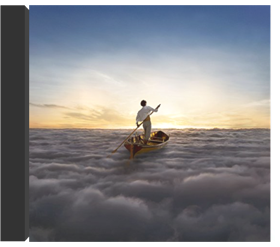 Pink Floyd
THE ENDLESS RIVER PINK FLOYD
The Wall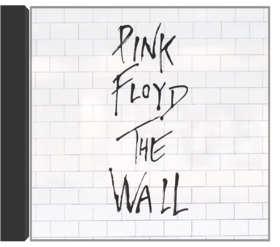 Pink Floyd
Pink Floyd ~ The Wall
Wish You Were Here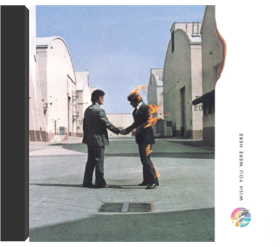 Pink Floyd
PINK FLOYD Wish You Were Here (1994 Dutch 5-track digitally remasteted CD the ninth studio album by the English progressive rock group originally released in 1975 including the single Have A Cigar complete with the 16-page lyric booklet picture sleeve CDEMD1062)
The Division Bell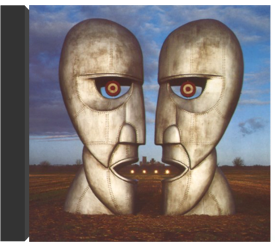 Pink Floyd the
PINK FLOYD The Division Bell (1994 UK 11-track CD the fourteenth studio album by English progressive rock group including Take It Back High Hopes and Keep Talking. This edition comes in the original braille case with lyric booklet picturesleeve EMD1055)
To Bring You My Love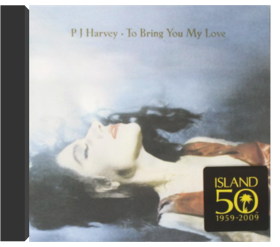 PJ Harvey
Triumphant 1995 album includes "Down By The Water" and "C'mon Billy".
Battle for the Sun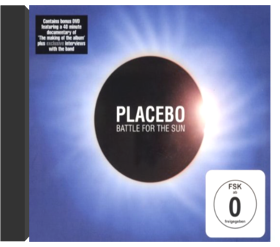 Placebo
PLACEBO Battle For The Sun (2009 UK 2-disc [CD/DVD] album set - Recorded over three months by producer Dave Bottrill [chosen by the band largely because of his work with Tool] in his Toronto studio and mixed in London by My Bloody Valentine Smashing Pumpkins and Nine Inch Nails supremo Alan Moulder Placebos sixth album is a startling alive vital and boundary-vaulting record that marks a whole new era for a band that were in need of a change. Comprising a 13-track CD album featuring the single For What Its Worth; plus a Bonus DVD including behind-the-scenes and making-of the album footage. Presented in casebound bookstyle packaging)
Placebo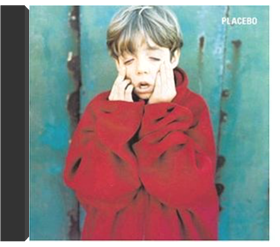 Placebo
Sleeping With Ghosts - Copy controlled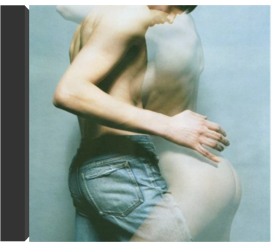 Placebo
1 x CD Album, Copy Protected
Europe 2003 1 Bulletproof Cupid 2:22 2 English Summer Rain 4:01 3 This Picture 3:34 4 Sleeping With Ghosts 4:38 5 The Bitter End 3:10 6 Something Rotten 5:28 7 Plasticine 3:26 8 Special Needs 5:15 9 I'll Be Yours 3:32 10 Second Sight 2:49 11 Protect Me From What I Want 3:15 12 Centrefolds 5:02
Sleeping With Ghosts - Nouvelle version (2CD) - Copy control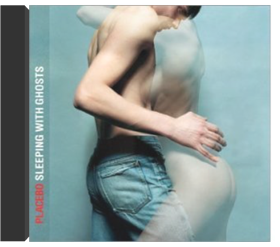 Placebo
Without You I'm Nothing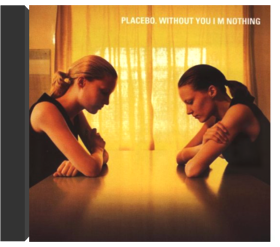 Placebo
WITHOUT YOU I'M NOTHING
A State of War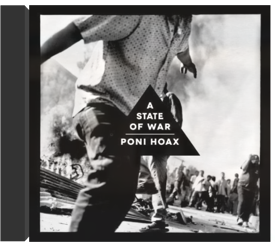 Poni Hoax
Produit de qualité, n'hésitez pas à contacter le vendeur pour toute demande.
Dummy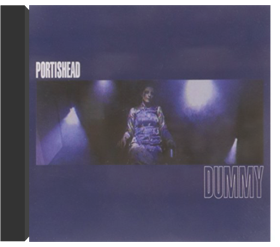 Portishead
Dummy - C'est l'autre groupe de Bristol. Le son bluesy-reggae bien connu de cette cité (Massive Attack..) y est pour beaucoup. Prenant. -
Portishead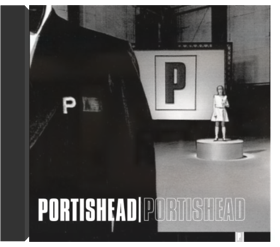 Portishead
1997 album. Fts, "Humming".
Roseland New York Live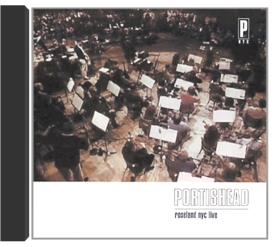 Portishead
PORTISHEAD PNYC - Roseland NYC Live (Incredible 1998 US Go! Beat/London 11-track live CD album performing with a 35-piece orchestra at the Roseland Ballroom NYC show on 24th July 1997 plus Sour Times from San Francisco in April 1998 and Roads live at the Norwegian Quart Festival in July 98 picture sleeve booklet - tense dramatic and breathtaking!)
Where Is the Queen?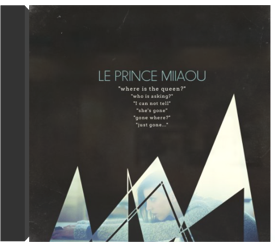 Le Prince Miiaou
Different Class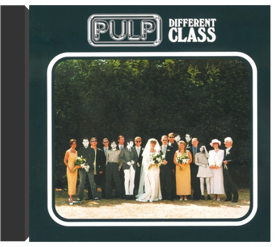 Pulp
PULP Different Class (Scarce 1995 UK limited edition 12-track CD album including the classic singles Common People Mis-Shapes Sorted for Es & Wizz Disco 2000 and Something Changed housed in a stickered jewel case with a fold-outdie-cut sleeve insert complete with 12 Different Artwork Inserts! CID-8041)
His'N'Hers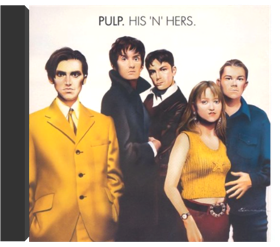 Pulp
Accelerate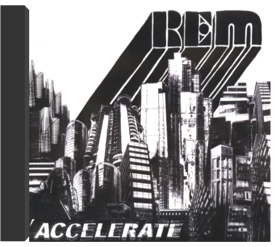 R.E.M.
REM Accelerate (2008 Hong Kong issue 11-track CD album includes the singles Supernatural Superserious Hollow Man and Man-Sized Wreath presented in sealed & stickered fold-out card sleeve)
Around The Sun
R.E.M.
REM Around The Sun (2004 UK 13-track CD album the 13th studio album in their massively successful career written by REM and produced by REM and Pat McCarthy It features the evocative new single Leaving New York and 12 other new songs including the enigmatic The Outsiders Wanderlust with its infectious and invigorating chorus and the epic tale of Boy In The Well presented in digipack picture sleeve with fold-out poster/lyric sheet!)
Automatic for the People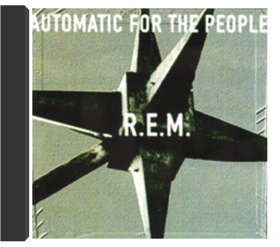 R.E.M.
1992 favourite includes "Everybody Hurts" ; "Man On The Moon" & "Drive".
Dead Letter Office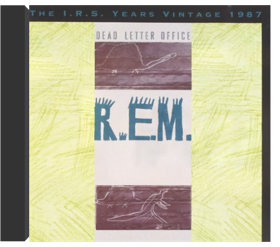 R.E.M.
Eclectic 1987 collection of early b-sides, cover versions & rarities from their IRS years plus 2 bonus tracks!
Document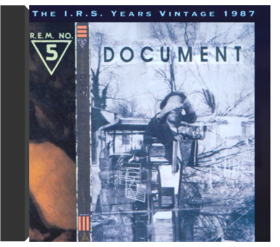 R.E.M.
DOCUMENT (1987)
Green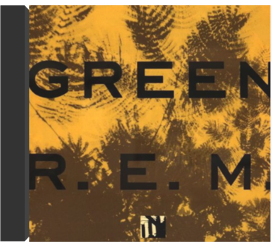 R.E.M.
Album von 1990.
The I.R.S. Years Vintage 1984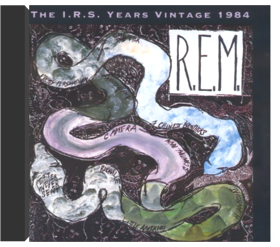 R.E.M.
REM Reckoning (Deleted 1992 Dutch 15-track reissue CD includes 5 bonus tracks including Pretty Persuasion and White Tornado - both live complete with fold-out picture sleeve with a deletion cut on the spine)
Monster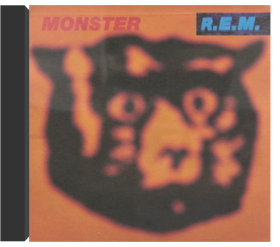 R.E.M.
Brand new - ships from ireland
Murmur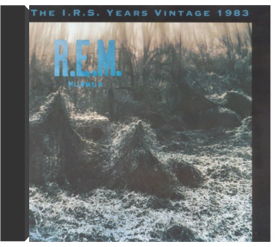 R.E.M.
New Adventures In Hi-Fi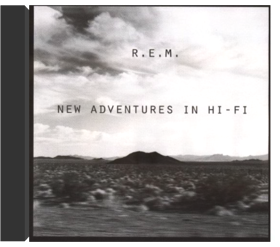 R.E.M.
NEW ADVENTURES IN HI-FI
Out of Time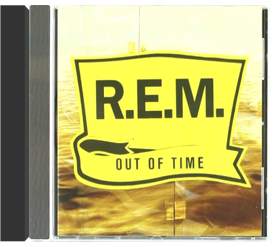 R.E.M.
REM Out Of Time (1991 German 11-track CD album includes Radio Song Losing My Religion and Shiny Happy People picture sleeve)
LIFES RICH PAGEANT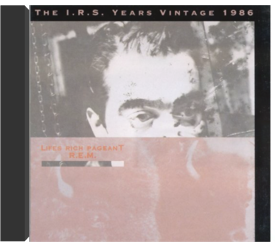 R.E.M., Stipe
Lifes rich pageant
Airbag/How Am I Driving?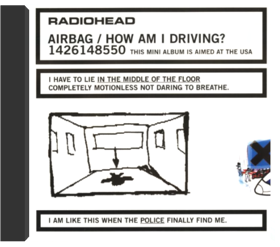 Radiohead
Limited special offer. 1998 compile of the best six B-sides recorded during the 'OK Computer' sessions. Each song a little gem!!
Amnesiac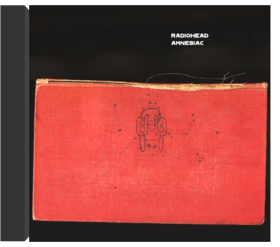 Radiohead
Brand new - ships from ireland
The Bends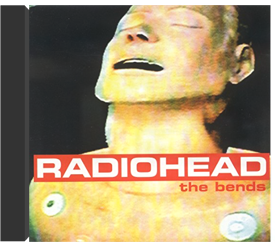 Radiohead
RADIOHEAD The Bends (1995 UK 12-track CD album including Planet Telex High And Dry Fake Plastic Trees & My Iron Lung picture sleeve CDPCS7372)
Com lag : 2+2=5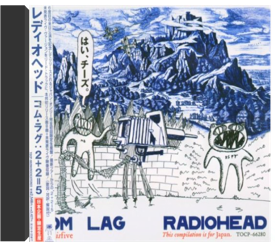 Radiohead
RADIOHEAD Com Lag 2+2=5 (2004 Japanese Limited Tour Edition enhanced CD album featuring 10 audio tracks and CD-Rom video for Ed Holdsworths Sit Down Stand Up plus an excerpt from Radiohead.TV picture sleeve + obi-strip - sealed! TOCP-66280)
Hail To The Thief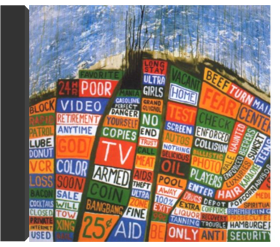 Radiohead
Copy Control Cd
I Might Be Wrong Live Recordings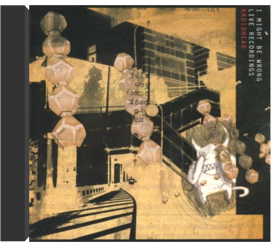 Radiohead
RADIOHEAD I Might Be Wrong - Live Recordings (Out of print 2001 UK 8-track CD featuring The National Anthem Idioteque and Everything In Its Right Place plus the previously unreleased True Love Waits - recorded from various shows in Oxford Berlin Oslo and Vaison La Romaine. Housed in a slightly oversized gatefold card picture sleeve)
In Rainbows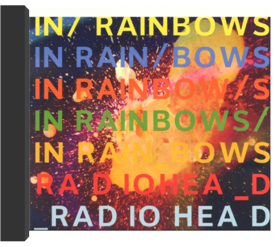 Radiohead
Earth-shattering 2007 album from Thom Yorke and crew that broke all the rules and yet is perhaps their most personal yet. Includes "Jigsaw Falling Into Place".
Kid A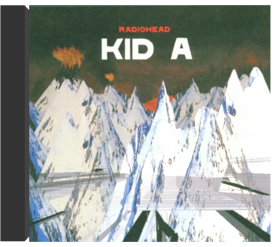 Radiohead
1 - Everything in its right place
2 - Kid a
3 - The national anthem
4 - How to disappear completely
5 - Treefingers
6 - Optimistic
7 - In limbo
8 - Idioteque
9 - Morning bell
10 - Motion picture soundtrack
The King of Limbs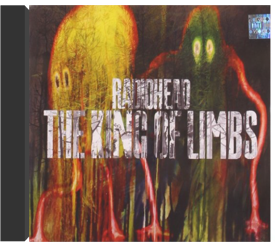 Radiohead
THE KING OF LIMBS
My Iron Lung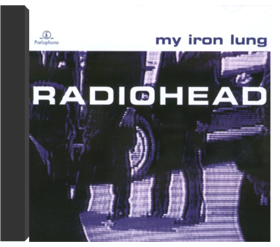 Radiohead
RADIOHEAD My Iron Lung (Deleted 1993 Dutch 8-track CD EP includes Creep [Acoustic] The Trickster and You Never Wash Up After Yourself sealed picture sleeve)
OK Computer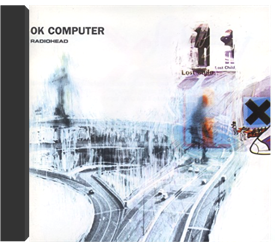 Radiohead
RADIOHEAD OK Computer (Classic 1997 UK 12-track CD album including Paranoid Android Exit Music [For A Film] Karma Police and No Surprises picture sleeve CDNODATA02)
Pablo Honey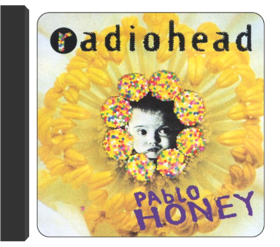 Radiohead
RADIOHEAD Pablo Honey (Deleted original 1993 US issue 13-track CD album including Stop Whispering Anyone Can Play Guiter plus 2 versions of Creep complete with picture sleeve. This copy has a deletion cut on the spine but is still factory sealed with original pink & white hype sticker on the front CDP7814092)
Pieces Of The People We Love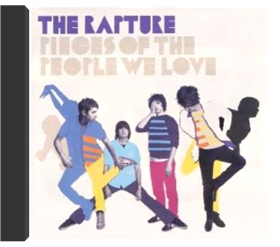 The Rapture
Boucan D'Enfer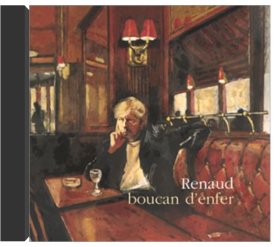 Renaud
Trop longtemps sans nouvelles depuis ce disque consacré à Georges Brassens et publié en 1996. Renaud avait fui le monde, les studios, la célébrité. Déprime, séparation, mais aussi l'alcool ont jalonné ce chemin de croix qu'il assume à travers cet album très attendu donc. Le chanteur rompt enfin le silence en faisant un Boucan d'enfer. Profil bas, toujours aussi attachant, le gavroche des faubourgs n'en reste pas moins pamphlétaire et règle ses comptes à grand coup de rimes assassines ("Je vis caché", "Manhattan-Kaboul" avec Axelle Red) ou blessées ("Cœur perdu", "Tout arrêter"…) et d'autoportrait vitriolé ("Docteur Renaud, Mister Renard"). Entièrement entre les mains de Jean-Pierre Bucolo (arrangements, réalisation et compositions), ces chansons révèlent un Renaud à vif qui n'a jamais été aussi mal barré, même si dans celle-là ("Mal barrés"), il prétend parler de quelqu'un d'autre. Pourtant, il conserve une verve malicieuse et décapante ("Elle a vu le loup", "L'Entarté", "Mon nain de jardin"). Et si cet album était celui de la renaissance ? —Valérie Dupouy
Requiem Pour Les Baroqueux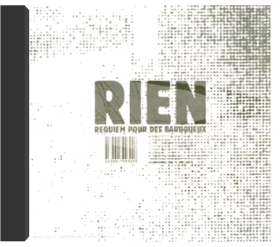 Rien
La Femme trombone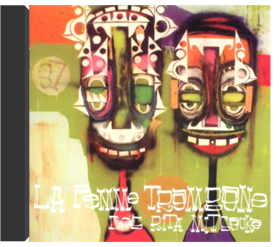 Rita Mitsouko
Vingt années jalonnent le parcours sans faute de ces éternels "amants du son neuf". Catherine impériale et Fred, l'air de ne pas y toucher, communient pour le meilleur d'un son pop-rock hors norme. Ce sixième album aux accents récréatifs et toujours aussi imaginatifs alterne entre "Un vieux rodéo" bien funky, une tranche de soul contemporaine ("Tu me manques"), le son voluptueux du "Triton", l'hédonisme décalé de "1928" et cette très rock'n'roll mais non moins obsédante "Évasion". La môme Ringer joue du clavier et de la voix au côté de son compositeur de mari qui cette fois entame quelques nonchalances musicales à la guitare en compagnie du nouveau pilier du groupe, Iso Diop. Conçu et interprété en trio, La Femme Trombone est un cru exceptionnel aux parfums fruités et joyeusement outranciers. À boire jusqu'à la lie. —Valérie Dupouy
Dame Fortune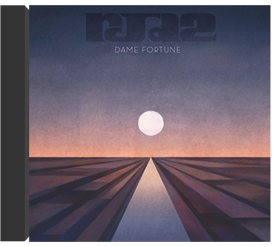 Rjd2
Philadelphia DJ/producer pursues his diverse, style-blending sonic explorations on new 2016 album
Dead Ringer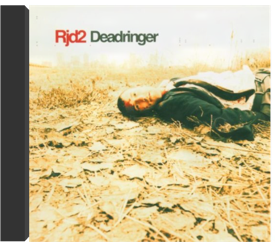 RJD2
Voilà un homme qui ne s'interdit rien. Un artiste en liberté totale, qui va, sur les 16 plages de son premier album, laisser libre court à son imagination (fertile) et à sa soif d'expériences (nombreuses). En commençant par apparaître blessé (ou mort) et couvert de sang sur les photos du CD, Rjd2, sorcier, DJ, producteur joue avec les sons comme avec son image. Il compose et assemble des pièces où le beat est maître, un beat entre funk ("Ghost writer") et hip-hop ("Take The Picture Off") qui sont les deux lignes de force de l'album. Rjd2 s'inscrit dans une veine qui réserve les meilleures surprises, celle qui a donné le jour à DJ Shadow et à Moby ; et affiche ses intentions dans la déclaration que constitue la plage "Salud". Nourri de soul et de ballades plus paisibles, le mixeur sait aussi créer des ambiances entre intimisme et exaltation ("Smoke & Mirrors"), mais c'est bien dans un hip-hop lyrique, percutant, qu'il s'exprime le mieux ("June"). Ses emprunts et ses boucles deviennent le corps d'une musique que ses talents de batteur – il faut lire les notes de pochette pour apprendre que son voisinage n'a pas toujours applaudi à ses prestations…– portent avec une rare jovialité. Précédé de quelques remixes, et maxis, cette entrée en piste est convaincante. —José Ruiz
The horror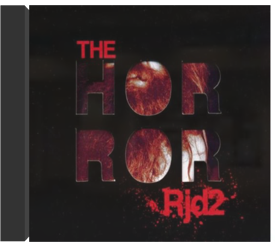 RJD2
RJD2 The Horror (2003 US limited edition 2-disc set comprising the 10-track CD EP which features a collection of B-sides and remixes plus the Bonus CD-Rom Disc including exclusive live footage behind the scenes footage and an interactive photo gallery housed in a die-cut outer slipcase complete with a picture booklet and merchandise insert!
Since We Last Spoke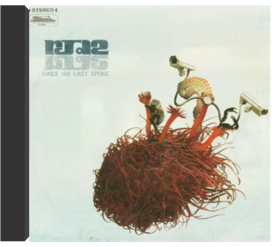 RJD2
Melody A.M.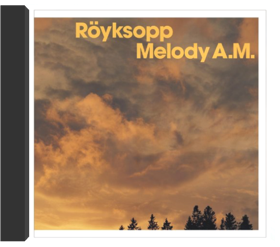 Röyksopp
The Understanding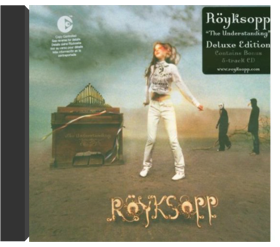 Röyksopp
Release The Stars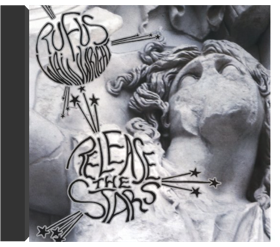 Rufus Wainwright
RELEASE THE STARS
Through The Window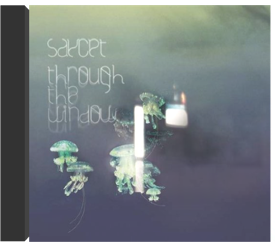 Saycet
THROUGH THE WINDOW
Scissor Sisters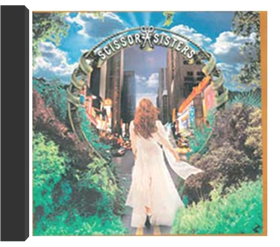 Scissor Sisters
SCISSOR SISTERS
Ta-Dah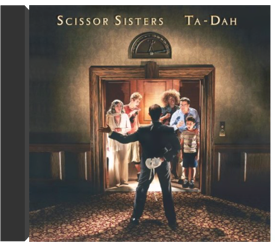 Scissor Sisters
Communion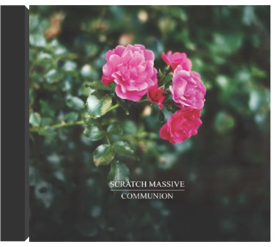 Scratch Massive
1 - Waiting for a sign live version
2 - Pleine lune live version
3 - Golden dreams live version
4 - Break away live version
5 - Girls on top 2013 live version
6 - Waiting for a sign sex schon mix - sm edit live version
7 - Paris live version
8 - Nuit de mes rêves live version
9 - Take me there live version
10 - Closer live version
Heat Wave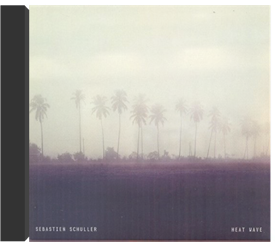 Sebastien Schuller
happiness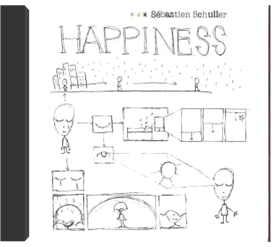 Sébastien Schuller
Confection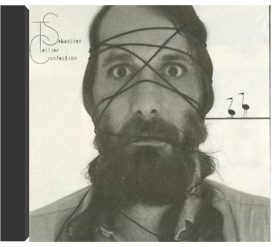 Sebastien Tellier
Are We There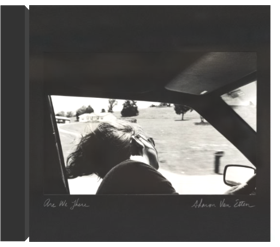 Sharon Van Etten
Spry 2014 album! Pensive folk-pop 'n' cathartic rock crescendos from the Brooklyn songbird. Cameos by members of War On Drugs, Shearwater and Lower Dens. Includes "Taking Chances".
Amateur Night In The Big Top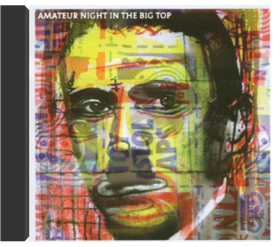 Shaun Ryder
Maître ès ambiances hallucinées à l'époque du club mythique la Hacienda, en 1987, en compagnie des Happy Mondays qui ont beaucoup fait pour mixer house et rock, au départ à tort considérés comme antagonistes, le chanteur Shaun Ryder revient en 2003, secondé par Peter Caroll qui installe un fond sonore indolent et vaguement drum'n'bass, propice aux élucubrations de l'hurluberlu. Plus de quinze ans après la révolution mancunienne (on verra avec intérêt le film 24 Hours Party People qui lui est consacré), force est de reconnaître que cette petite frappe, pilier du label Factory aux côtés de New Order, a plus que de beaux restes, comme en témoignent les irrésistibles et groovy à souhait "Monster" et "Scooter Girl". Sans les Happy Mondays, Shaun Ryder pète la forme et s'avère encore être un sacré entertainer. Seul différence : l'habillage musical de l'ensemble sonne plus garage qu'à l'époque où il était produit par John Cale – une production qui sied d'ailleurs à merveille à ces chansons enfumées. —Hervé Comte
Jet Plane and Oxbow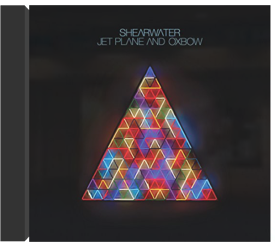 Shearwater
New 2016 album! Roaring art-rock 'n' stately folk-pop from the Austin stayers, on Sub Pop. Cameo by Jenn Wasner from Wye Oak. Includes "Quiet Americans" and "Only Child".
Wincing The Night Away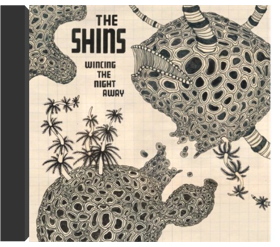 The Shins
WINCING THE NIGHT AWAY
( )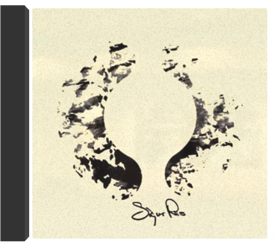 Sigur Ros
CD Contains 8 Untitled Songs
Agaetis Byrjun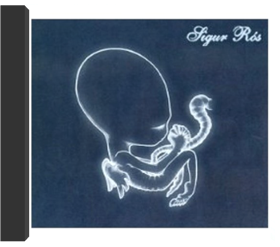 Sigur Ros
Ba Ba Ti Ki Di Do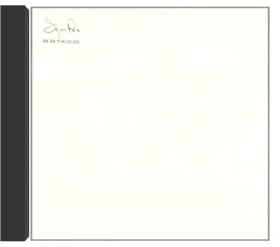 Sigur Ros
BA BA TI KI DI DO
Inni: Deluxe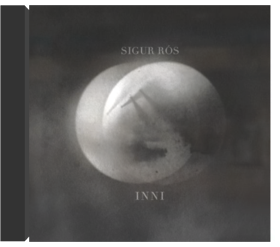 Sigur Ros
INNI: DELUXE (2CD + DVD)
Kveikur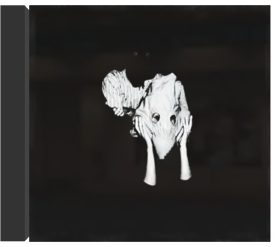 Sigur Ros
Dark 2013 album from the Icelandic favourites ... hot on the heels of 2012's "Valtari", and their first since shrinking to a trio! Includes "Brennisteinn" and "Isjaki".
Meo Suo I Eyrum Vio Spilum Endalaust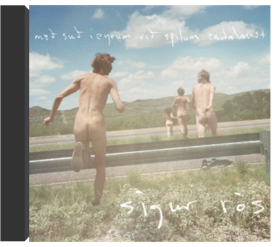 Sigur Ros
Soaring 2008 album ... co-produced by Flood! Recorded largely outside of Iceland for the first time, and incorporating a symphony orchestra and boys' choir. Includes "Gobbledigook". (aka "With A Buzz In Our Ears We Play Endlessly")
Von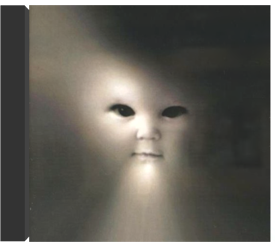 Sigur Ros
SIGUR ROS Von (2004 issue UK 12-track CD album [previously unreleased outside Iceland] the debut from the enigmatic Icelanders originally released in 1997 booklet picture sleeve and still in the original purple jewel case)
Hvarf / Heim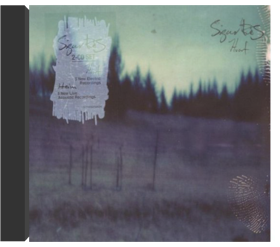 Sigur Rós
SIGUR ROS Hvarf - Heim (2007 UK limited edition 2-CD album set - Hvarf-Heim has 2 titles because it is in effect 2 separate but complementary entities; open it one way and its Hvarf featuring mainly unreleased rarities from their back-pages such as the previously unreleased Salka Hljómalind & Í Gær alongside re-workings of two tracks from Von; open it the other way and its Heim a 6-track live acoustic record comprising delicate new unplugged versions of some oftheir finest moments which have never been performed in this way before housed in a double stickered fold-out digipak picture sleeve)
Circe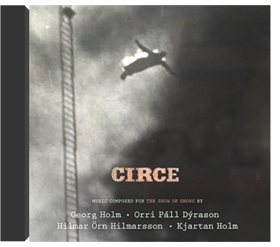 Sigur Ros/Georg Holm/Orri Pall Dyrason
File: Sigur Ros. Georg Holm & Orri Pall Dyrason w/ composer Hilmar Orn Hilmarsson's uninterrupted 72-minute instrumental album inspired by 100 years of archive footage of vaudeville, circuses and carnivals.
The Veil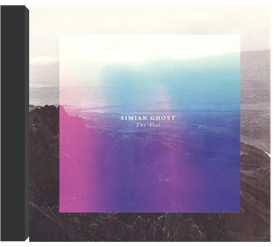 Simian Ghost
Unpatterns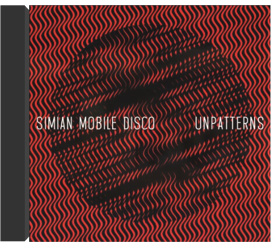 Simian Mobile Disco
Mantaray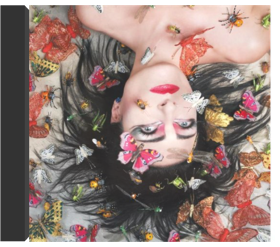 Siouxsie
Mellon Collie and the Infinite Sadness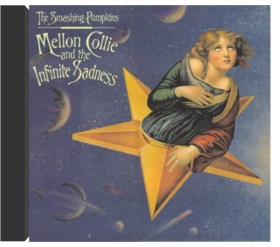 The Smashing Pumpkins
2CD set. Massive 1995 LP features "Bullet With ..." ; "1979" and "Tonight Tonight".
Bloodsport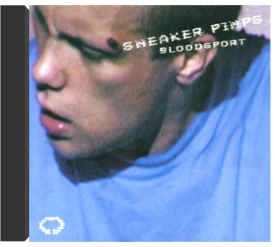 Sneaker Pimps
Lovetune For Vacuum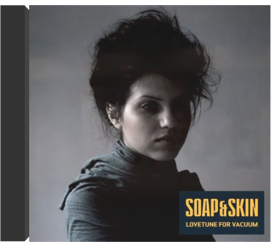 Soap&Skin
Any Minute Now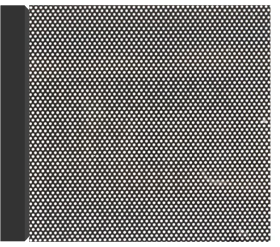 Soulwax
1 x CD Album
Europe 2004 0 I Love Techno 5:31 1 E Talking 4:35 2 Any Minute Now 3:07 3 Please...Don't Be Yourself 3:42 4 Compute 4:44 5 KracK 2:32 6 Slowdance 4:23 7 A Ballad To Forget 2:37 8 Accidents And Compliments 4:32 9 NY Excuse 4:48 10 Miserable Girl 3:41 11 YYY/NNN 4:00 12 The Truth Is So Boring 4:48 13 Dance 2 Slow 1:48
Nite Versions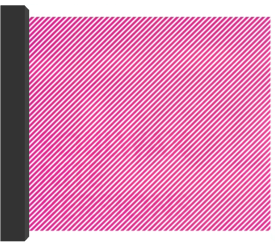 Soulwax
Soulwax always seem to take two steps ahead on the music scene and their new album Nite Version is no exception to this statement. Nite Version contains some tracks that may sound familiar to clubbers. The Nite Version of E-Talking (one of the biggest club hits of 2004) and the kawasaki dub of NY Lipps stand among new tracks such as Another Excuse (A Collaboration with DFA) and their cover of Daft Punks Teachers. From Electro to Techo, from bombastic rock to disco, this record guarantees to keep you moving. The Album is mixed by de Dewaele Brothers (Soulwax/2 many DJs). Just like at Any Minute Now the Artwork is done by Trevor Jacksons. PIAS. 2005.
Ultravisitor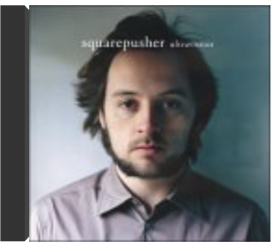 Squarepusher
Boulevard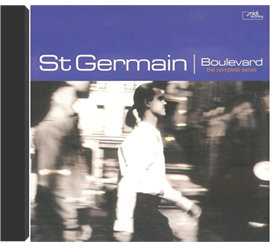 St Germain
I Visionari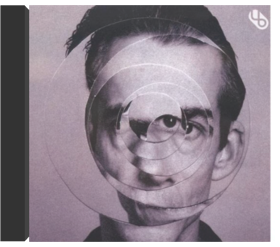 Stefano Bollani, Petra Magoni
Bouchabouches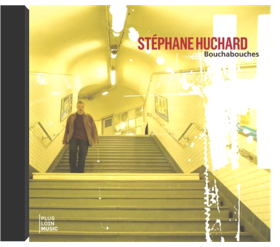 Stéphane Huchard, Olivier Louvel
Is This It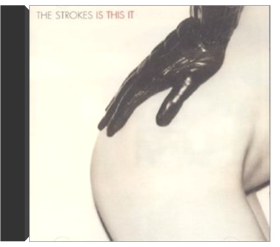 The Strokes
Classic Debut Album Inc. Last Nite Is This It was the stunning debut from The Strokes and has recently been topping many a 'best albums of the decade' poll. A worthy addition to any cd collection, including the classic single 'last nite'. Please note this item is limited to 1 per customer at this price
Room on Fire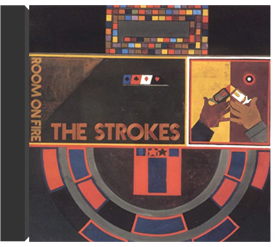 The Strokes
CD 2Nd Album
Racine Carrée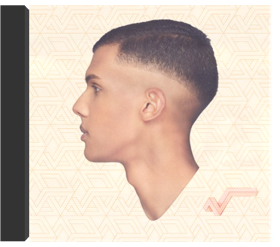 Stromae
Universal Music Cd stromae - racine carree
Dog Man Star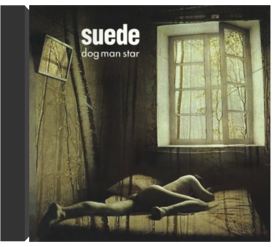 Suede
Night Thoughts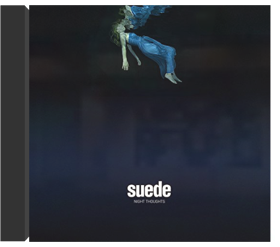 Suede
DELUXE EDITION : 2 x disc set. New 2016 studio album, with a BONUS DVD of a feature-length film directed by acclaimed photographer Roger Sargent! Recorded with long-term producer Ed Buller. Includes "Outsiders".
Collection Best Of : Supertramp The Very Best Of Vol. 2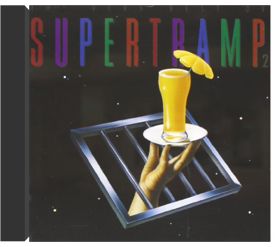 Supertramp
COLLECTION BEST OF : SUPERTRAMP THE VERY BEST OF VOL. 2
It Was The Best Of Times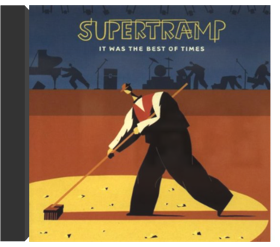 Supertramp
2 x CD Album
Europe 1999 1-1 It's A Hard World 9:17 1-2 You Win, I Lose 4:36 1-3 Listen To Me Please 5:03 1-4 Ain't Nobody But Me 6:14 1-5 Sooner Or Later 7:35 1-6 Free As A Bird 4:49 1-7 Cannonball 7:52 1-8 From Now On 8:05 1-9 Breakfast In America 2:47 1-10 Give Me A Chance 4:39 1-11 Rudy 8:05 2-1 Downstream 3:53 2-2 Another Man's Woman 11:21 2-3 Take The Long Way Home 5:10 2-4 Bloody Well Right 6:58 2-5 Logical Song 4:04 2-6 Goodbye Stranger 6:52 2-7 School 6:27 2-8 And The Light 5:03 2-9 Don't You Lie To Me 3:31 2-10 Crime Of The Century 7:46
Salt Rain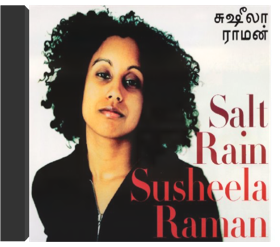 Susheela Raman
Tuesday Wonderland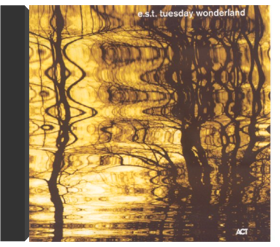 Svensson Esbjörn
TUESDAY WONDERLAND
Viaticum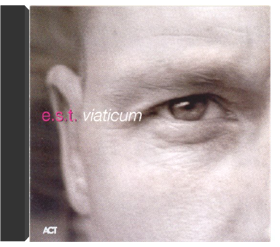 Svensson Esbjörn
Ghost Days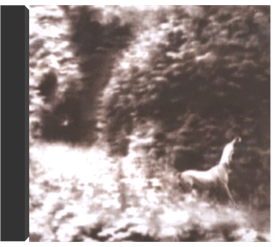 Syd Matters
Someday We Will Foresee Obstacles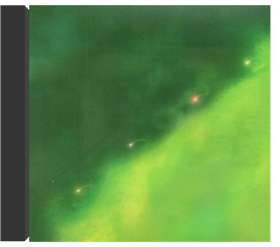 Syd Matters
A whisper And A Sigh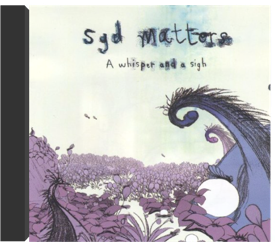 Syd Matters
Joko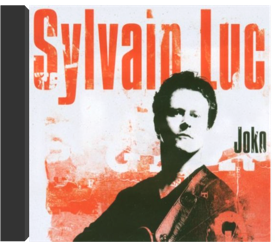 Sylvain Luc
Sylvan Esso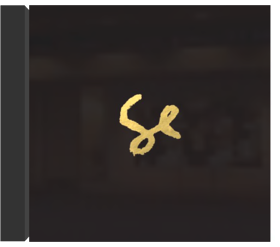 Sylvan Esso
Convergence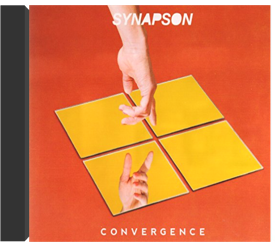 Synapson
Currents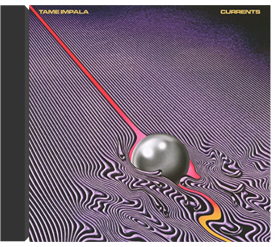 Tame Impala
2015 album from the intrepid Kevin Parker & his cosmic cohorts, featuring 13 brand new tunes, including 'Let It Happen' & 'Eventually'. Includes a bonus set of 5 ART CARDS for a very limited time!
Notre époque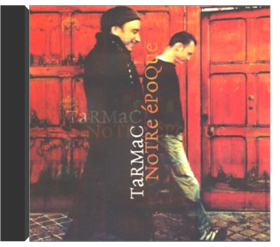 Tarmac
NOTRE ÉPOQUE
Streetwise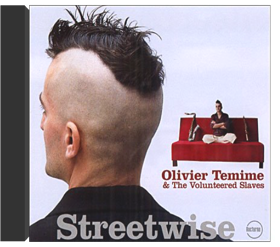 Temime Olivier & the Volunteered Slaves
Greatest Hits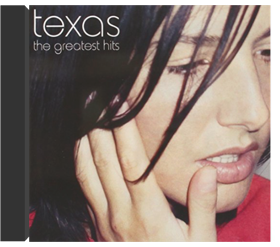 Texas
Out Of Frequency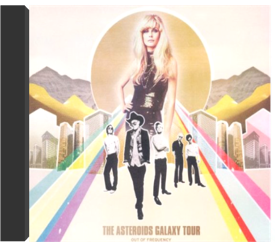 The Asteroids Galaxy Tour
OUT OF FREQUENCY
Since I Left You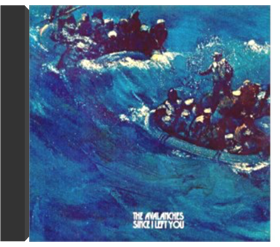 The Avalanches
Avec ce remarquable premier album, les joyeux Australiens de The Avalanches viennent jeter le discrédit sur les barrières qui cloisonnent les styles en laissant copuler ensemble les mélodies de la pop, la rythmique du hip-hop et la gaieté scintillante de la disco moderne. Après avoir publié pléthore de maxis, parmi lesquels le très remarqué Frontier Psychiatrist, la formation, originaire de Melbourne, a été prise d'une frénésie du sampling et du collage tous azimuts, échantillonnant à tout va les sonorités les plus curieuses allant du hip-hop (dont on reconnaîtra quelques références), jusqu'à à la noisy-pop, et de Madonna jusqu'à la disco des années 80. Le résultat verse dans un bric-à-brac sonore sans nom, égratignant les styles avec un sourire vengeur, et naviguant sans accrocs entre les sons les plus divers. Et si The Avalanches est inclassable, il ravira les fans de mélanges iconoclastes et de sons étranges, au confluent de la pop, du hip-hop, du trip-hop et même du reste.

Sur ce "Since I Left You", les têtes pensantes Robbie Chater et Darren Seltman ont déniché, pour le plus grand bonheur de nos oreilles, des cris, des hurlements, des sifflements aigus, des hennissements dignes d'un Cypress Hill, des guitares flamenco, des cordes classiques et des rythmes de hip-hop d'une lourdeur à faire exploser les baffles de la planète, le tout ciselé de scratches soigneusement décalés. Joyeux délire instrumental augmenté de quelques samples de voix piochés çà et là dans un répertoire cinématographique, "Since I Left You" est sans doute un des collages les plus judicieux qui aient vu le jour jusqu'ici. Sans jamais tomber dans l'écueil facile de la juxtaposition des styles, les deux agités du sampler sont parvenus à créer de vraies harmonies, avec des sons venus pourtant d'univers totalement différents. Amateurs de hip-hop, de pop et de top, ce disque est pour vous. —Toma Blondeau
The Wanderings of the Avener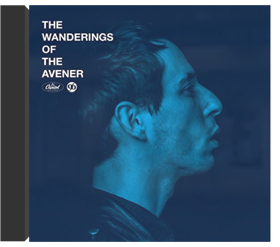 The Avener
Give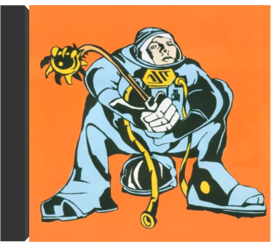 The Bad Plus
De ces mauvais garçons, la presse internationale a fait en 2003 une révélation, les qualifiant de trio parmi les plus tumultueux de tous les temps ! Sans abuser des superlatifs, on se bornera à reconnaître que The Bad Plus est une formation énergique et des plus créatives. On pourrait les comparer à Medeski Martin & Wood, Happy Apple ou au Collectif Slang. Dans le paysage du jazz, ces Américains apportent une touche d'irrévérencieuse fraîcheur, à l'image d'un répertoire éclectique et (d)étonnant qui passe à la moulinette les Pixies ("Velouia"), Abba ("Knowing Me Knowing You"), Ornette Coleman ("Street Woman") et Black Sabbath ("Iron Man"). Du hard rock à la variété internationale revisitée, un certain sens de la déconstruction fait mouche sur chacun des onze titres en forme d'uppercuts rassemblés là. —Hervé Comte
Singles 93-03 - Edition limitée 2 CD - Copy control
The Chemical Brothers
Comment ça, vous n'avez jamais entendu parler du son rock'n'rave, jamais foutu les pieds à Manchester, jamais dansé sur du bon gros "Block Rockin' Beats", jamais vu un clip de Spike Jonze ? Vous avez vécu sur Mars ces dix dernières années et pour vous, le nom des Chemical n'est pas plus évocateur que celui de n'importe quel hall ? Rassurez-vous, Ed Simons et Tom Rowlands ne vous en tiennent pas rigueur et proposent ici une session de rattrapage en bonne et grande forme. En 13 titres, toute l'ascension des frères potard vous est contée, tout le condensé tubesque de leurs quatre albums restitué, du big-beat précoce de "Song To The Siren" aux boucles psychéphiles imparables de "Hey Boy Hey Girl", en passant par la ballade aérienne de "Asleep From Day" et la techno-pop furibarde de "Out Of Control". Pour ceux qui en redemandent, une édition limitée inclut même un second CD composé de versions live, de remixes inédits et autres raretés que vous ne trouverez pas chez l'épicier du coin. Une rétrospective idéale pour (re)découvrir l'édifice inébranlable que la paire mancunienne a érigé en une décade d'errances chimiques. Ça l'fait, brother ! —Stéphanie Lopez
Faith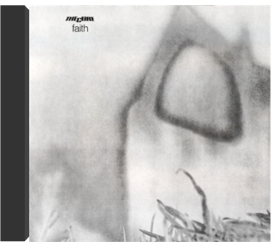 The Cure
Le troisième album de The Cure reprend les choses là où les avait laissées le divin Seventeen Seconds, en s'affranchissant encore plus du format pop. L'ambiance dépressive, les basses proéminentes, les rythmiques régulières et amorties et surtout la voix d'outre-tombe et les guitares en lambeaux de Robert Smith composent les solides fondations de ce monument à la gloire de la cold wave. Voilà un album court, replié sur lui-même, dont la charge émotionnelle ne pourra être égalée que par son successeur Pornography Robert Smith et son groupe produisent quelque-unes de leurs meilleures compositions : le cinglant "Primary", le troublant "All Cats Are Grey" qui instaure ses longues introductions devenues depuis si caractéristiques, et surtout le fabuleux binôme de fin "The Drowning Man"/"Faith" où le trouble des sens et des sentiments atteint une intensité paroxystique. Seule ombre à un tableau bien noir mais pourtant brillant : le titre "Doubt", copie bâclée de "Primary", chose à quoi ne nous avait pas habitués le groupe à cette époque. En 1981, Faith propulse définitivement The Cure dans le monde des groupes à part, et offre un camarade de jeux sadiques au Closer de Joy Division. —Fabrice Courdan
Seventeen Seconds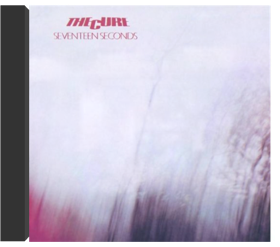 The Cure
Comme David Bowie et sa trilogie berlinoise réalisée avec la complicité de Brian Eno, les Cure connurent leur apogée avec une Sainte Trinité : Seventeen Seconds, Faith et Pornography. Si leurs premières chansons sont légèrement névrotiques, sur Seventeen Seconds, le groupe de Robert Smith enfonce un peu plus le clou de la cold wave, devenant du même coup le groupe sur lequel se stigmatisent les interrogations existentielles de la jeunesse des années 80 et l'objet d'un véritable culte. Seventeen Seconds s'épanche sur les états d'âme de son charismatique leader dont la voix, froide et distante, colle à la musique, lourde et hypnotique. Noir de chez noir, claustro à vous glacer le sang, la marche funèbre de Seventeen Seconds est un chef-d'oeuvre dont on retrouve des traces chez moult groupes, de My Bloody Valentine aux Smashing Pumpkins en passant par Bowery Electric. —Philippe Robert
Absent Friends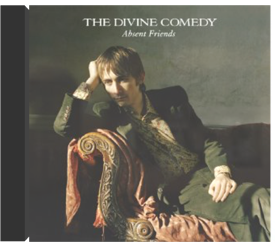 The Divine Comedy
Suite à la sortie de Regeneration, en 2001, le chanteur et compositeur Neil Hannon a décidé de mettre en suspens la carrière de Divine Comedy pour se lancer en solo. Après avoir pris sa guitare acoustique pour parcourir les routes des États-Unis, Neil a de nouveau éprouvé le besoin de réactiver son projet le plus connu à ce jour. Écrit au moment où se produisaient d'importants changements dans sa vie (un déménagement à Dublin, la naissance d'un enfant), Absent Friends est une belle ode à la vie malgré des contours un peu neurasthéniques. Entre ballade folk ("My Imaginery Friend"), symphonie aux relents country ("Absent Friends"), bossa-nova popisante ("The Happy Goth"), torch song incandescente ("Sticks And Stones"), la musique de Divine Comedy continue de s'aventurer avec brio sur les terres d'un "sonwriting" ample inspiré par les années 60/70. —Laurent Gilot
Sam'S Town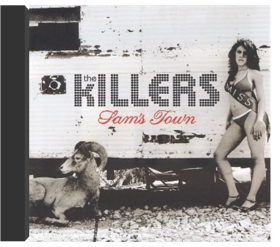 The Killers
Shaking the Habitual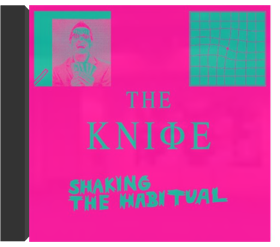 The Knife
The Libertines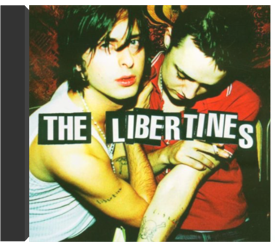 The Libertines
THE LIBERTINES The Libertines (2004 Taiwanese 14-track CD picture sleeve with unique wraparound picture obi-strip RTRADCD166)
Crack My Bones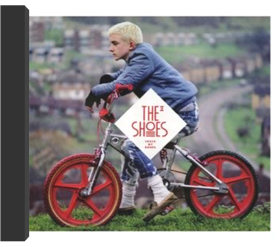 The Shoes
CRACK MY BONES
First Impressions Of Earth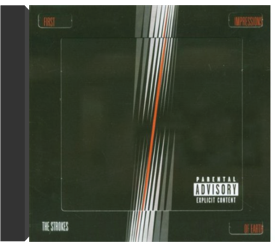 the strokes
CD Ltd Edition Digipack
Reptilia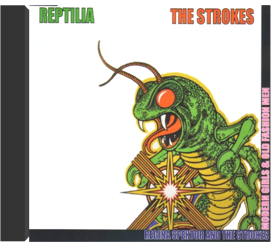 The Strokes
THE STROKES Reptilia (2004 UK 2-track CD single taken from their second album Room On Fire also includes the bands duet with Russian/American singer/songwriter Regina Spektor on Modern Girls & Old Fashioned Men which caused the singles release date to be delayed after the cover credits were disputed complete with Ataris Centipede game cover picture sleeve RETRADESCD155)
The Richest Man In Babylon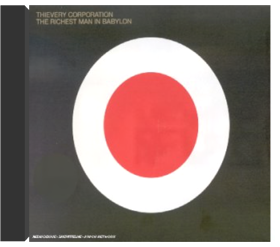 Thievery Corporation
Sur The Richest Man In Baylon, le duo washingtonien que forment Rob Garza et Eric Hilton peaufine plus avant ses influences en forme de melting-pot qui avaient déjà fait la singularité du précédent The Mirror Conspiracy. La formule est la même (d'ailleurs déclinée à l'envi par ces hommes de goût sur leur label et dans leur club Rumba Café) qui mixe bossa-nova sensuelle, ballades pop suaves downtempo et puissantes basses dub – la chanson titre en est d'ailleurs représentative comme "The State Of Union". Mélancolique à souhait, cet album fait aussi la part belle à quelques prestigieux invités, dont l'exquise Pamela Bricker, déjà présente sur The Mirror Conspiracy, et, surtout, la chanteuse islandaise Emiliana Torrini de Shinehead. De quoi se ressourcer et rêver... —Hervé Comte
Hylas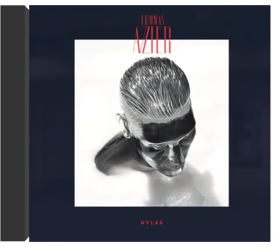 Thomas Azier
& the Ginger Accident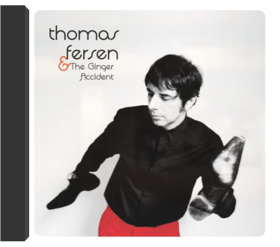 Thomas Fersen
Gratte Moi La Puce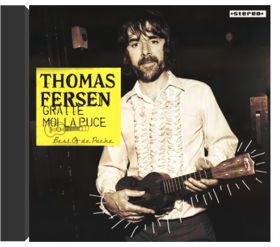 Thomas Fersen
GRATTE MOI LA PUCE (BEST OF DE POCHE)
La Cigale des Grands Jours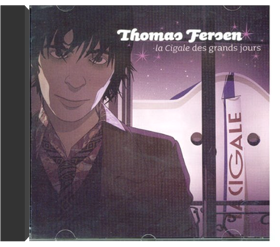 Thomas Fersen
LA CIGALE DES GRANDS JOURS
La Cigale des grands jours - Digipack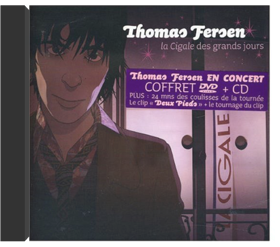 Thomas Fersen
LA CIGALE DES GRANDS JOURS - DIGIPACK (INCLUS DVD : 1H35 DE CONCERT / REPORTAGE DE 26MN / CLIP)
Le Bal des oiseaux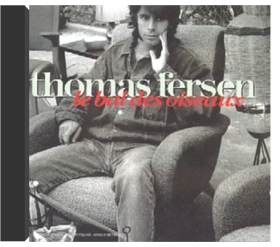 Thomas Fersen
LE BAL DES OISEAUX
Le jour du poisson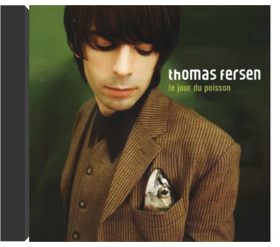 Thomas Fersen
Les ronds de carotte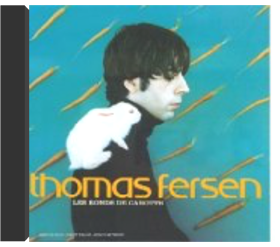 Thomas Fersen
LES RONDS DE CAROTTE
Le Pavillon Des Fous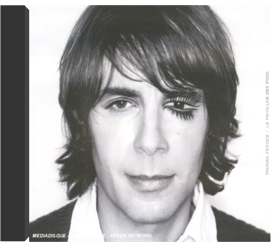 Thomas Fersen
Pièce montée des grands jours - Digipack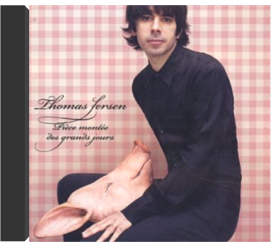 Thomas Fersen
Qu4tre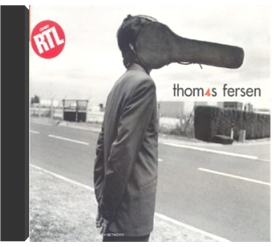 Thomas Fersen
Trois Petits Tours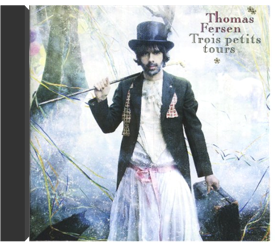 Thomas Fersen
DJ Kicks : Tiga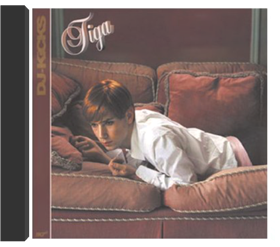 Tiga
Après avoir ouvert un magasin de disques spécialisé dans les musiques électroniques, le Montréalais Tiga monte avec son ami DJ Mark Dillon le label Turbo, pour lequel il enregistre un imparable tube electro-pop, le fameux Sunglasses At Night (reprise, avec Jori Hulkkonen, d'un morceau des années 80 signé par Corey Hart) qui annonçait prophétiquement l'arrivée de la vague electroclash et de personnalités comme Miss Kittin, The Hacker et DMX Krew. Il était logique que le staff berlinois du label K7 fasse appel à ses talents le temps d'une compilation mixée, fluide, minimale et groovy où figurent entre autres classiques fédérateurs des perles dues à Chromeo ou Swayzak. —Hervé Comte
Hot Dreams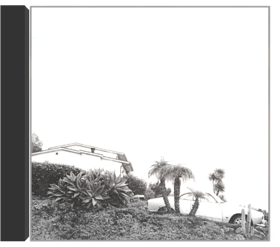 Timber Timbre
The Something Rain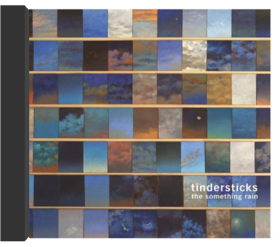 Tindersticks
The Waiting Room CD+DVD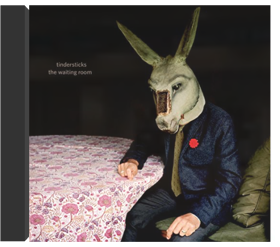 Tindersticks
Tom McRae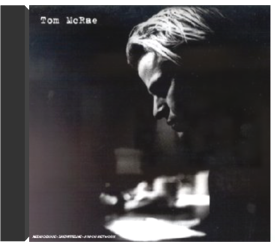 Tom Mcrae
Changing Places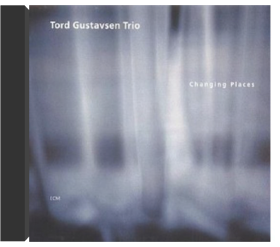 Tord Gustavsen Trio
Astounding 2003 debut from new Norwegian pianist & band .echo-laden sonic characteristics and a chamber-esque vibe .
J.A.C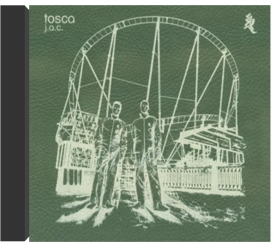 Tosca
Tricky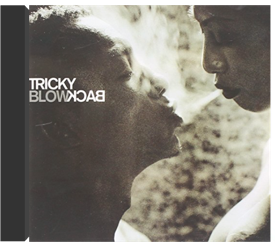 Tricky
Vulnerable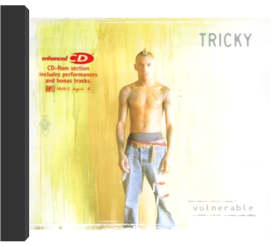 Tricky
CD Enhanced Cd, Incl. Cd-Rom Section
Ether song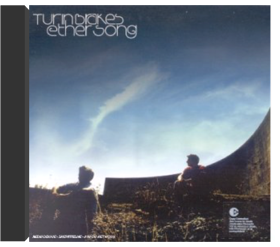 Turin Brakes
TURIN BRAKES Ether Song (2003 UK Limited Collectors Edition 2-disc set comprising the 12-track CD album including the single Pain Killer plus BONUS 5-track enhanced CD featuring Home & Session recordings plus CD-Rom EPK. Housed in anoversized fold-out digipak picture sleeve with 20-page picture/lyric booklet - still sealed in original stickered shrinkwrap CDSOURFX054)
Education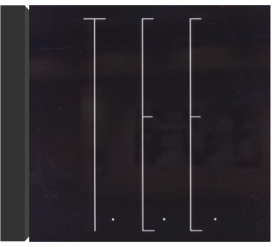 Turzi Electronique Experience
Tourist History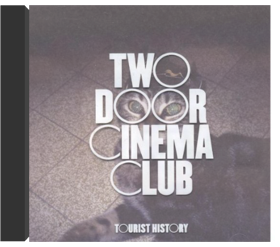 Two Door Cinema Club
TOURIST HISTORY
Achtung Baby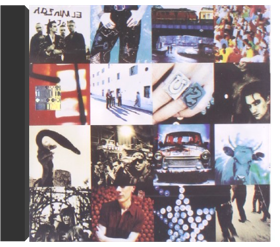 U2
U2 Achtung Baby (Original 1991 French pressed UK issue 12-track CD album including the singles The Fly Mysterious Ways One Even Better Than The Real Thing and Whos Gonna Ride Your Wild Horses complete with an extensive picture / lyric booklet CIDU28)
Discotheque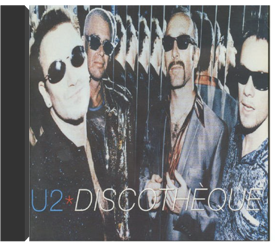 U2
MORALES / STEVE OSBOURNE & HOWIE B
The Best Of 1980-1990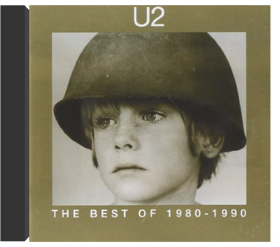 U2, Larry Mullen, Adam Clayton, The Edge, Bono Vox
1 - Pride in the name of love
2 - New Year's Day
3 - With Or Without You
4 - I Still Haven't Found What I'm Looking For
5 - Sunday Bloody Sunday
6 - Bad
7 - Where The Streets Have No Name
8 - I Will Follow
9 - The Unforgettable Fire
10 - Sweetest Thing
11 - Desire
12 - When Love Comes to Town
13 - Angel of Harlem
14 - All I Want Is You
Contra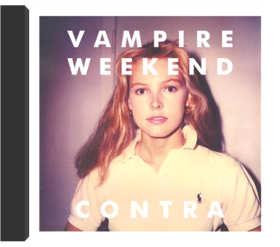 Vampire Weekend
Inspired 2010 album! Bustling rhythms 'n' poised art-pop from the natty New Yorkers. Includes "Cousins" and "Horchata".
Modern Vampires of the Weekend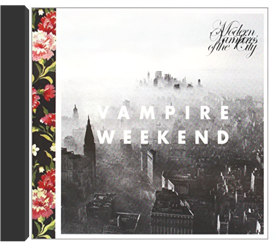 Vampire Weekend
Deft 2013 album ... their first in 3 years! Rubbery world-rock 'n' collegiate R&B from the nimble New York boys. Includes "Diane Young".
Rare Groove Story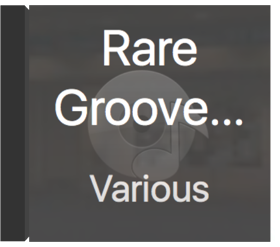 Various
Saint-Germain Café: The Finest Electro-Jazz Compilation by Various Artists Import edition (2001) Audio CD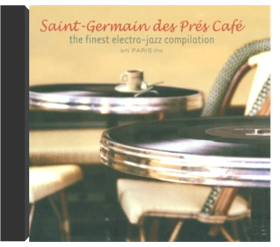 Various Artists
The Red Room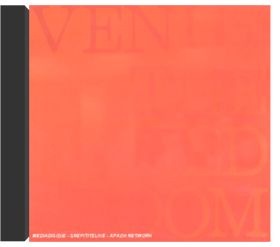 Venus
Vertigone - Copy Control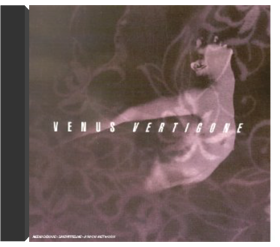 Venus
Après une première échappée belge, Welcome to the Modern Dancehall en 1999, Vénus continue à l'instinct à peaufiner une musique gavée d'émotions. Autour des piliers Marc A. Huyghens et Christian Schreurs, une nouvelle recrue, le batteur Jean-Marc Butty, collaborateur de PJ Harvey, participe à la velvétisation de Vertigone, titre mystérieux coincé entre le vertige et la fuite. L'osmose du quintet devenu quatuor est parfaite. La voix de Marc A. Huygens, sertie d'accompagnements acoustiques, mandoline, banjo, mellotron, violon ou clarinette, envoûte douloureusement. La finesse des arrangements ne dissimule ni la puissance onirique, ni les pulsations lyriques. Vénus se met à nu sans grandiloquence, effectue une embardée sentimentale orchestrée autour de ballades hypnotiques, de chansons en apesanteur. Un album de quiétude en arpèges, un sentiment d'apaisement avant la catastrophe finale. —Sabrina Silamo
Kensington Square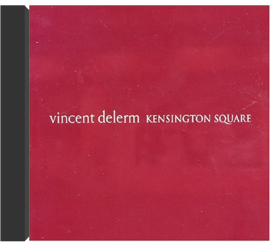 Vincent Delerm
KENSINGTON SQUARE
Kensington Square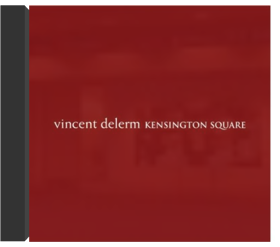 Vincent Delerm
KENSINGTON SQUARE
Vincent Delerm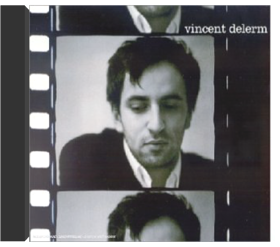 Vincent Delerm, Irene Jacob
VINCENT DELERM
L'Indicible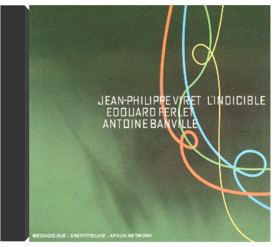 Viret Jean-Philippe
Flashmob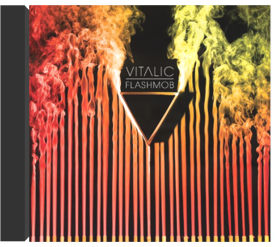 Vitalic
Ok Cowboy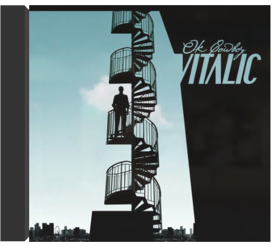 Vitalic
CD Album, Enh, Sli
Rave Age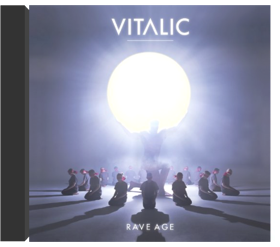 Vitalic
1 - rave kids go
2 - stamina
3 - fade away
4 - vigipirate
5 - under your sun
6 - no more sleep
7 - nexus
8 - the march of skabah
9 - lucky star
10 - la mort sur le dancefloor
11 - next i'm ready
12 - the legend of kaspar hauser
V Live
Vitalic
Wake - The Best Of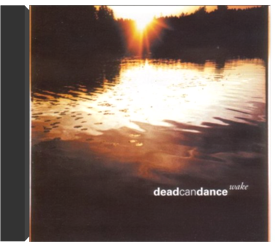 Wake
2CD set. Sensational 26-track "best of" compilation spanning 1981 to 1996! Includes rare song "Lotus Eaters".
Shores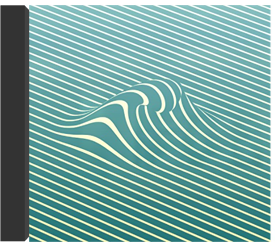 We Are Match
Towards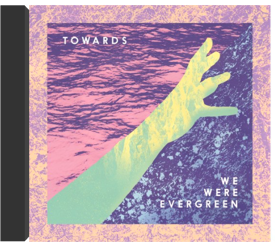 We Were Evergreen
Maladroit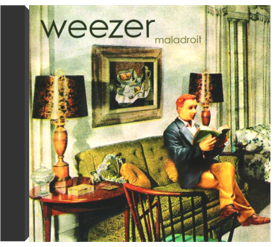 Weezer
Weezer - Green Album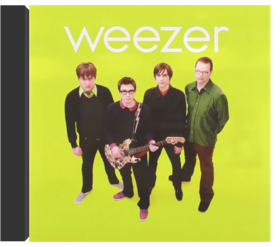 Weezer
2001 album includes "Hash Pipe" "Island in the Sun" & "Knock-down Down"
Elephant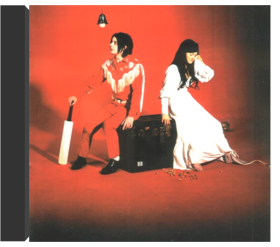 The White Stripes
Get Behind Me Satan
The White Stripes
Under Great White Northern Lights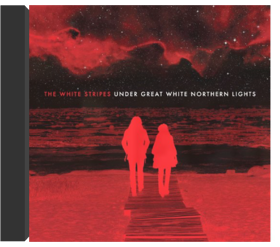 The White Stripes
UNDER GREAT WHITE NORTHERN LIGHTS
White Blood Cells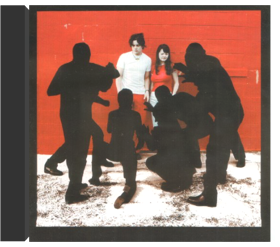 The White Stripes
BRIGHTER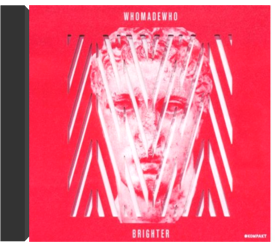 WHO MADE WHO
Metrophone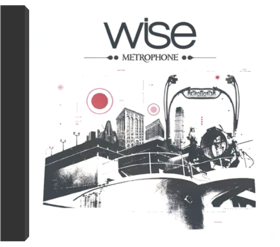 Wise
The Golden Age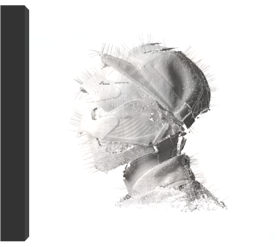 Woodkid
Le Fabuleux destin d'Amélie Poulain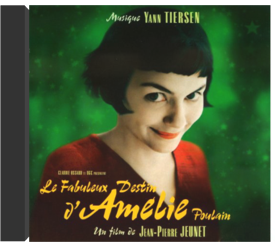 Yann Tiersen, Fréhel
CD ...Amelie Poulain -Music By Yann Tiersen
The Echo Show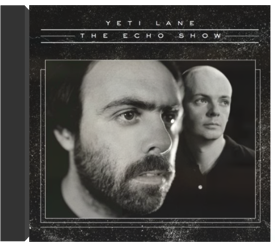 Yeti Lane
THE ECHO SHOW
Boy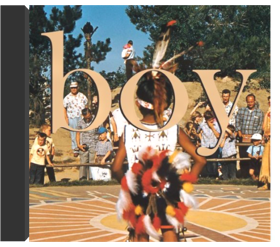 Young Man